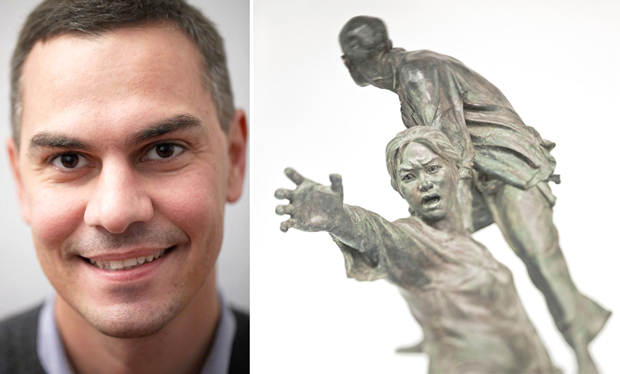 Gioni named Artistic Director of Venice Biennale
Curator of New Museum's record-breaking Carsten Höller show lands art world's biggest job
Massimiliano Gioni has been named Artistic Director of the 55th Venice Bienniale, scheduled to open in June 2013. Gioni is currently Associate Director at the New Museum in New York and Artistic Director at the Fondazione Nicola Trussardi in Milan. The 8th Gwangju Biennial, which Gioni curated in 2010, received overwhelmingly positive reviews and was seen by half-a- million visitors.
At the New Museum his exhibitions have included the acclaimed 2008 group show 'After Nature' and, most recently, 'Carsten Höller: Experience', which received 100,000 visitors before its close last weekend - a record for the museum.
Under Gioni's direction since 2003, the Fondazione Trussardi has become as famous for its roster of world-class artists as for its unconventional exhibition venues, which so far have included abandoned cinemas, disused train stations and crumbling palaces. The 2006 Berlin Biennial, which he curated with Ali Subotnick and Maurizio Cattelan under the banner of the Wrong Gallery, was also praised for the sensitive dialogue it created between its non-art venues and the artworks shown in them.
Venice, the world's oldest biennial, presents a special set of challenges. But as the first Italian Artistic Director since Francesco Bonami - whose 2003 Biennale many regard as one of the most innovative of the past decade - Gioni is fluent in both the Italian language and the Italian bureaucracy. He also has all the advantages of youth. At 38, he is the youngest person ever to hold the position.
Sign up to the Phaidon newsletter to get future updates.