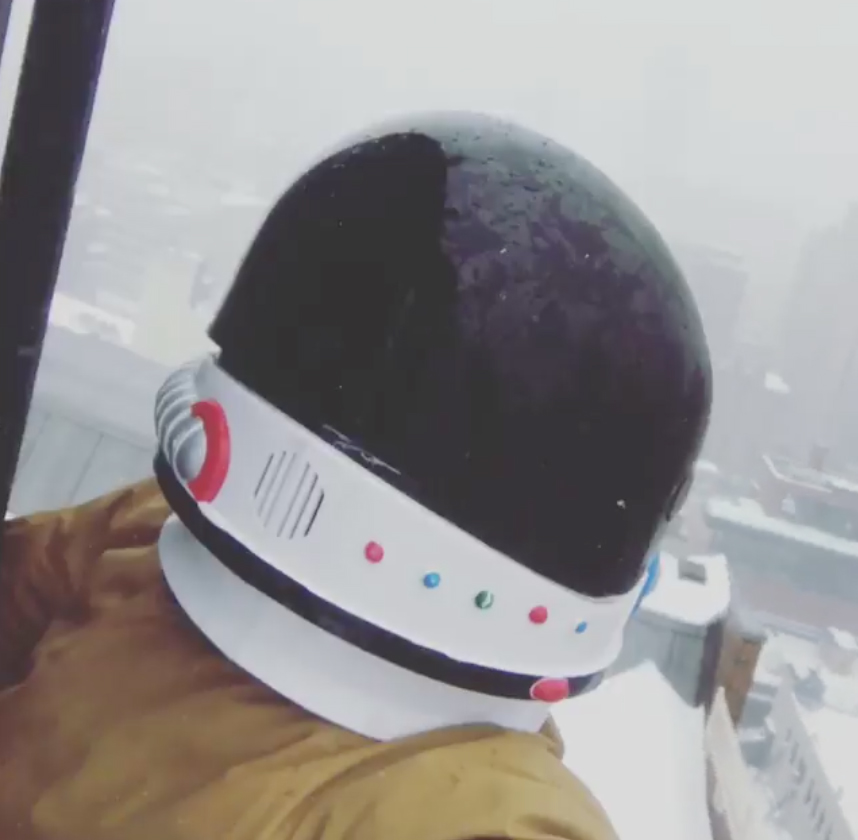 JR dons toy astronaut helmet to battle storm Stella
'En plain air' takes on a whole new meaning as the French artist scales NY water tower
'En plein air' took on a whole new meaning the day before yesterday, when the French artist JR scaled a Manhattan water tower at the height of Winter Storm Stella.
The artist, who regularly posts his work on Manhattan's walls and buildings, was wearing little more than a $45 Toys R Us astronaut helmet to protect him from the snow (though we can't help feeling that that's all it would protect him from).
Don't want to take these sorts of risks in the name of art? Then simply order a copy of his book, Can Art Change the World? here, and we will deliver it safely to your door.