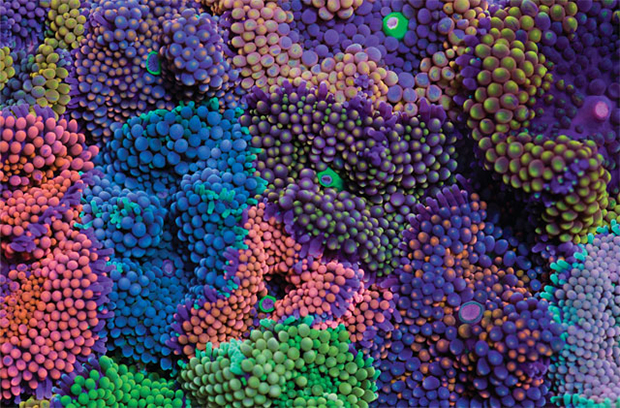 Three things not to miss at Design Miami
A virtual coral reef, a celebration of Sottsass and Le Corbusier's student digs all feature at next month's fair
Visitors to Design Miami tend to appreciate the man-made environment, rather than the natural world. Nevertheless, one remarkably high-tech installation at the fair, which coincides with next month's Art Basel Miami Beach (3-7 December), will remind fair-goers of the kind of remarkable structures that lie in the waters just beyond the beyond the barrier island's shores.
The fair is working with Coral Morphologic, a remarkable Miami-based art-science endeavour, that both investigates the biological and social possibilities to be found in Florida's corals, which have evolved to thrive in remarkably poor conditions, and popularizes this diverse and beautiful life form among the art and design community.
In Coral Morphologic's Blue Room at the fair, visitors can don Oculus Rift virtual reality headsets to explore a virtual coral reef, replete with tropical fish. While the fair-goers might treat this installation as little more than a well wired chill-out room, Coral Morphologic hope that, by highlighting the coral's remarkable structure, as well as its ability to adapt to hostile conditions, designers might be inspired by, and perhaps help preserve this delicate form of marine life.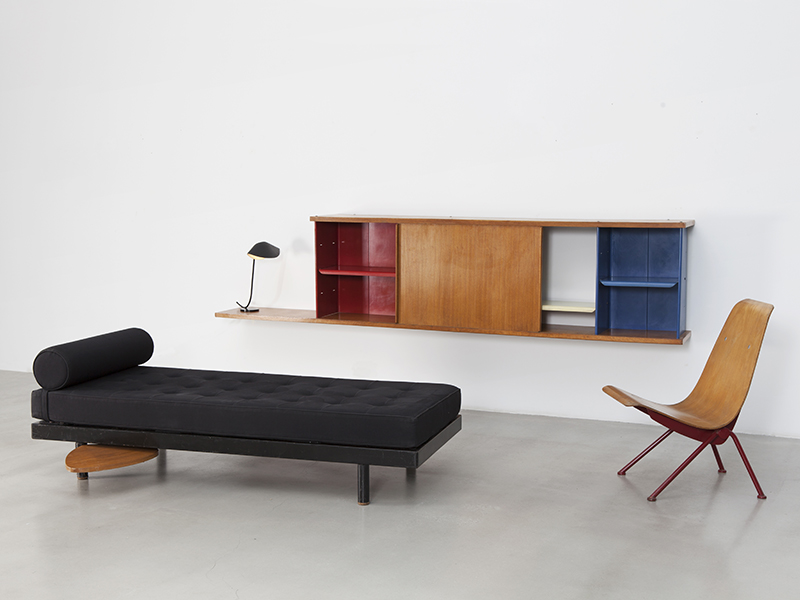 Aquatic biology sounds like a far-out inspiration for contemporary furniture lovers, yet fellow exhibitor, Patrick Seguin, is drawing from an equally unlikely source: mid-century student accommodation. The French gallery's La Chambre Universitaire at the fair will feature partial reconstructions of university accommodation created by three of the greatest designers of the 20th century. There will be Jean Prouvé's dormitory room from the Cité Universitaire Monbois, Nancy, north-eastern France, from 1932, as well as his interiors for the Cité Universitaire Jean Zay, in Antony, northern France, dating from 1954; and Le Corbusier and Charlotte Perriand's dormitory room for Brazil House at the Cité Internationale Universitaire de Paris, created in 1956. These simple, yet beautifully conceived rooms might remind visitors that excellent design wasn't just the preserve of the wealthy.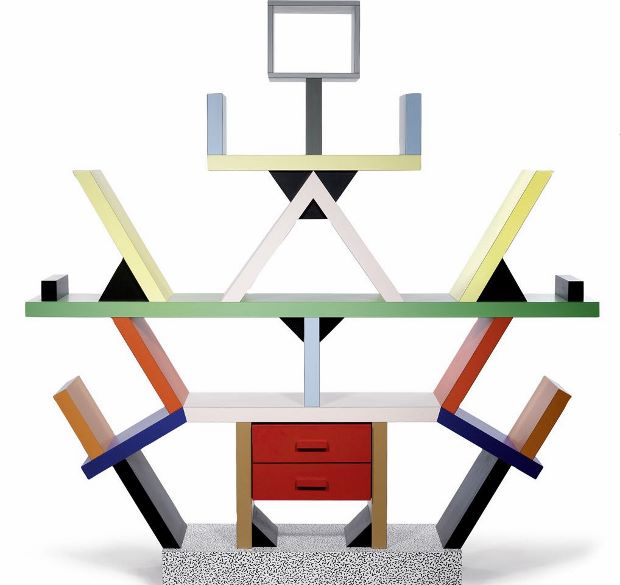 For an equally beautiful, though slightly less-reserved take on European design, try Koenig & Clinton and the Joe Sheftel Gallery's booth. The New York exhibitors are dedicating their stand to Ettore Sottsass. Indeed, Design Miami serves as a preview for a larger Sottsass retrospective at these New York galleries, which opens later in December. Look out for big hits from the Memphis group founder, including the Beverly, Carlton and Tartar units, as well as a booth picked out in Memphis-esque hues.
And speaking of the setting, this year's design Miami pavilion is designed by the young, Minneapolis-based designer Jonathan Muecke. Muecke, who interned at Herzog & de Meuron practice in Basel, before studying design at the Cranbrook Academy of Art, Eero Saarinen's alma mater, has created a colourful pavilion with a translucent roof and circular dividers inside. He says it's designed on a human scale, and "will allow visitors a moment of quiet reflection in a space conceived in part as a refuge from the hyper-stimulating environment of the fair itself."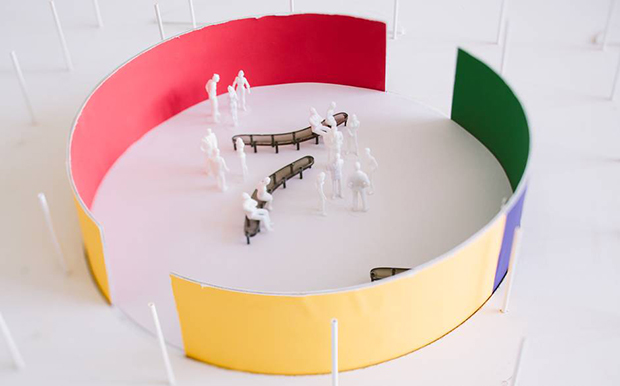 For more on Le Corbusier, buy this book; for more on Sottsass pick up our definitive monograph, and if you're going to the fair, don't forget your Wallpaper* city guide.