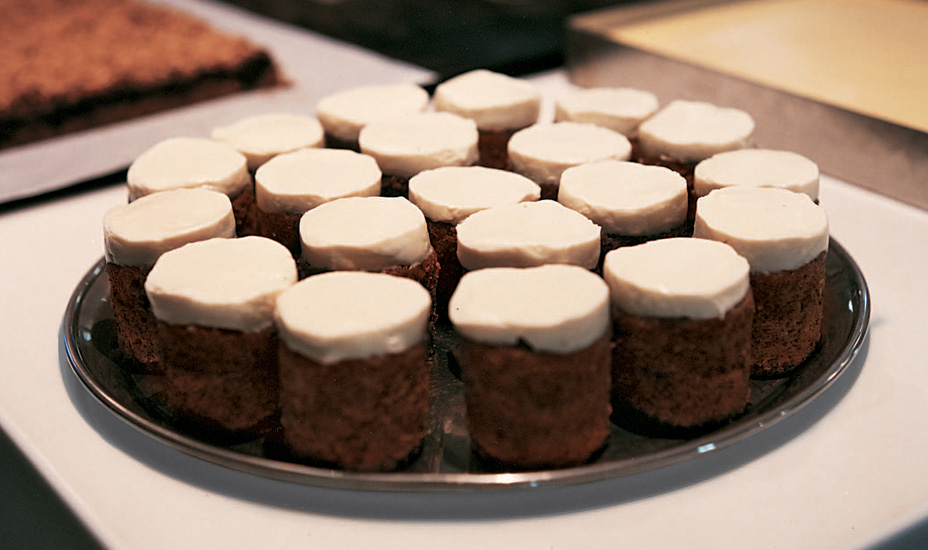 Carrot cake
A recipe from Breakfast, Lunch, Tea
Serves: 8
Ingredients:
unsalted butter, for greasing
4 eggs
225g (generous 1 cup) caster (superfine) sugar
300ml (1¼ cups) sunflower oil
9 medium carrots, finely grated
300g (2 cups) plain (all-purpose) flour, sifted
1 teaspoon ground cinnamon
1 rounded teaspoon baking powder
½ teaspoon bicarbonate of soda (baking soda)
½ teaspoon salt
150g (1½ cups) finely chopped walnuts
For the icing:
125g (generous ½ cup) unsalted butter, softened
250g (generous 1 cup) cream cheese
½ teaspoon natural vanilla extract
50 –75g (½ – ¾ cup) icing (confectioner's) sugar, depending on how sweet you like your icing
Method:
Preheat the oven to 180ºC/350ºF/Gas Mark 4. Butter a 23cm (9inch) cake tin and line its base with parchment paper.
Beat the eggs and caster sugar until they are light and fluffy but not too white and meringue-like. Pour in the oil and beat for a few more minutes.
Fold in the carrots and then the flour with the cinnamon, baking powder, bicarbonate of soda and salt. Finally fold in the walnuts.
Pour the mixture into the prepared tin and bake for about 45 minutes or until a knife inserted in the centre comes out clean.
Remove from the oven and cool the cake in the tin before taking it out.
To make the icing, beat the butter with the cream cheese for a few minutes till the mixture is smooth. Add the vanilla extract and icing sugar.
When the cake is cold, ice the top with the icing – it can be as smooth or rough as you like.