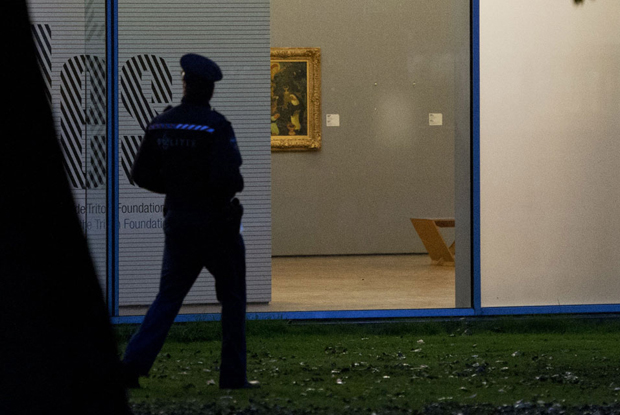 Rotterdam Kunsthal thieves fined €18 million
Dutch court orders Romanian thieves to pay insurers for destroyed Picasso, Monet and Gauguin works
Getting €18 million ($26m) out of any small group of individuals is going to be difficult. So what hope do Romanian prosecutors have of retrieving this sort of sum from the Rotterdam Kunsthal thieves? And could the theives pull a greater sting, by passing the fine onto the Kunsthal itself?
As you may remember, The theft of paintings by Picasso, Monet, Matisse, Lucian Freud, Paul Gauguin and Meyer de Haan from Rotterdam's Kunsthal museum in October 2012, was shocking in its scale and swiftness; the entire crime took less than two minutes.
Yet, ever since the arrests in Romania last spring, the heist has begun to look much less like the work of a slick professionals. Last October three Romanian nationals Radu Dogaru, Alexandru Bitu and Eugen Darie pleaded guilty to stealing the seven paintings. Doragu, widely described as the gang's leader, was sentenced to six years in jail back in February, while accomplice Darie recieved five years four months. On Monday this week Bitu was sentenced to two years for handling stolen goods, while fellow offender, Adrian Procop, arrested in Manchester, England last year and extradited to Bucharest earlier this year, recieved four years five months for his part in the Kunsthal robbery and two years for an earlier offence.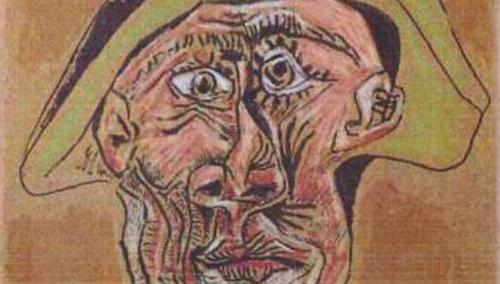 In return for a lesser sentence, Dogaru told prosecutors how he and his accomplices, all Romanian ex-pat living in the Netherlands, had been keen to steal art but knew little about their quarry. The gang searched for Dutch museums via their car's GPS, and initially considered targetting Rotterdam's Natural History Museum. Presumably fearing 'one of our dinsaurs is missing'-style headlines they chanced on a poster advertising an exhibition of 150 masterpieces at the Kunsthal.
On the night of 15 October 2012, Dogaru and Procop broke in via an emergency exit, and stole seven paintings - Harlequin Head (1971) by Pablo Picasso; Reading Girl in White and Yellow (1919) by Henri Matisse; Waterloo Bridge, London (1901) by Claude Monet; Charing Cross Bridge, London (1901) by Claude Monet; Girl in Front of Open Window (1888) by Paul Gauguin; Self-Portrait (1889 - '91) by Meyer de Haan; and Woman with Eyes Closed (2002) by Lucian Freud.
According to an AFP report, prosecutors think the gang hid the canvasses in pillowcases, transported them back to Romania, and tried to sell them. However, when they feared the police were closing in, they burnt the works in the stove of Olga Dogaru, Radu's mother.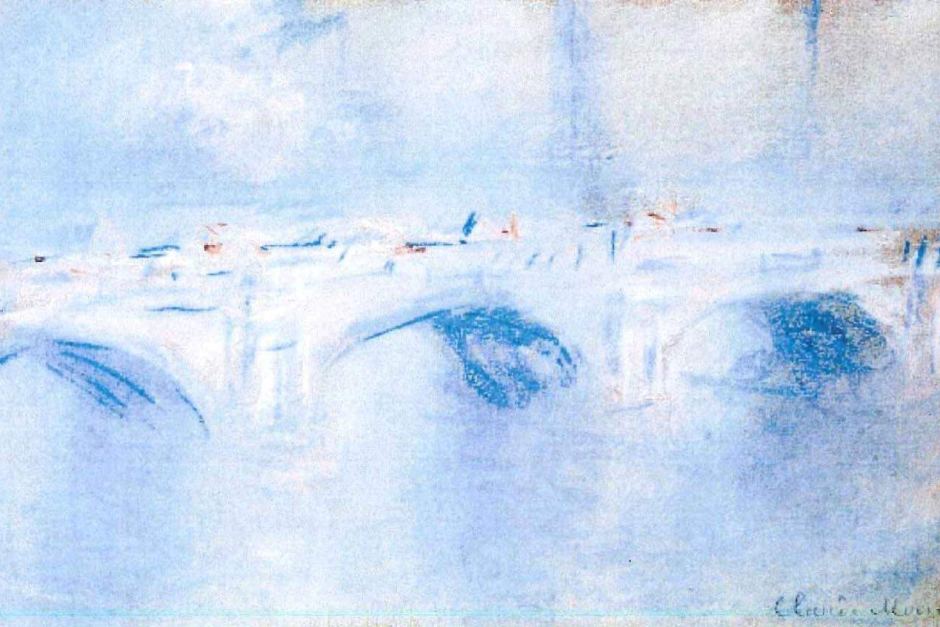 On Monday the court ordered both mother and son, alongside Procop and accomplice Darie to repay €18 million to the artworks insurers, Lloyds of London. The figure is far lower than the hundred million plus valuations of the works quoted in earlier coverage of the case.
This hasn't stopped Radu Dogaru's lawyer from arguing that the museum should pay. "In the first place, we don't believe the stolen paintings were the originals," Catalin Dancu, Dogaru's legal representative told AFP, "Secondly, it is up to the museum to pay because it took the stupid risk of displaying the artwork without a proper surveillance system." If the museum were found guilty of negligence, AFP report, they may have to share the fine payment with the defendants. Despite their guilty pleas, could the thieves dodge this fine?
For more, go here. For a legal route to your own personal art collection, try our huge book, The Art Museum, and if you're thinking about acquiring art via legal means, it's best to buy our guide, Collecting Art For Love, Money and More first.