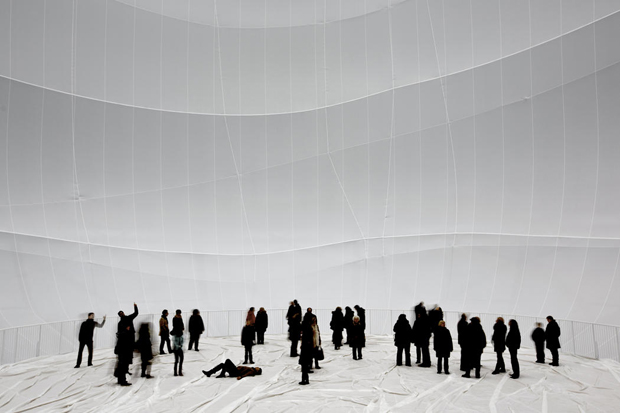 Christo's "inflated envelope without a skeleton"
"All art is illustration – it's all propaganda" artist says as he unveils latest work in Germany
While some artists strive for permanence, others delight in fleeting works. Christo and Jeanne-Claude, who wrapped the German Reichstag in June 1995, used to say that their works are made "once in a lifetime, then never again."
This dictum has taken on chilly overtones since Jeanne-Claude passed away in November 2009. Now Christo - who continues their work - has just opened his first piece to be conceived and completed after his wife's demise.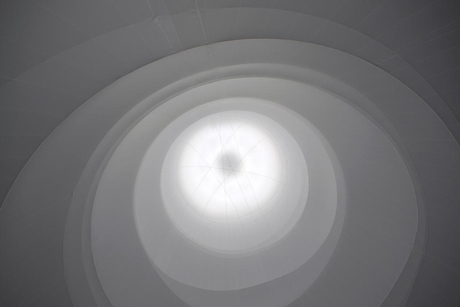 Big Air Package is 90-metre high balloon, constructed inside a converted gasometer in Oberhausen, western Germany, and is on show until the end of the year. Made from a semitransparent polyester fabric, and fastened with ropes and Velcro, the work is, by the artist's own estimation, the largest inflated envelope without a skeleton. This slightly technical description seems to distinguish it from other constructions, like the hulls of the huge airships that Germany once produced. Yet Christo, speaking Der Spiegel prior to the work's launch on Saturday, shied away from political interpretations, distinguishing his work from more didactic creations.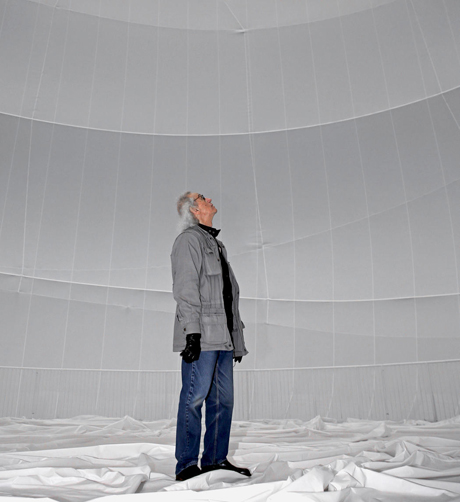 "Today, art is illustration," he told the magazine. "It illustrates war, economy, nature, religion - no matter what, it's all propaganda. These are not real things; they are only images of real things. All our projects are the real things. They are politics. It is the real water, real rivers, real fear - not just an illustration of fear!"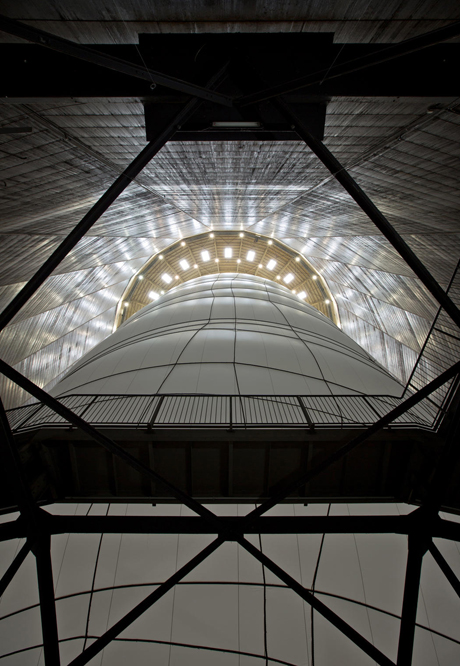 Certainly, the huge white balloon has a tangible attraction. Visitors, looking up into this ethereal envelope - higher than the dome of St Paul's Cathedral in London - are hardly likely to resist its simple visual thrill. Despite its lofty dimensions, Christo says the work, - conceived in 2010 - was relatively easy to fund and complete. By contrast, he is still working on two pieces that he and his wife conceived back in the later decades of the 20th century. Christo and Jeanne-Claude began work on Over The River, an attempt to wrap a 42-mile stretch of the Arkansas River between Cañon City and Salida in southern Colorado, in 1992. Meanwhile, plans for The Mastaba, a huge geometric monument built from 410,000 multi-colored barrels in the Abu Dhabi, were first drawn up in 1977.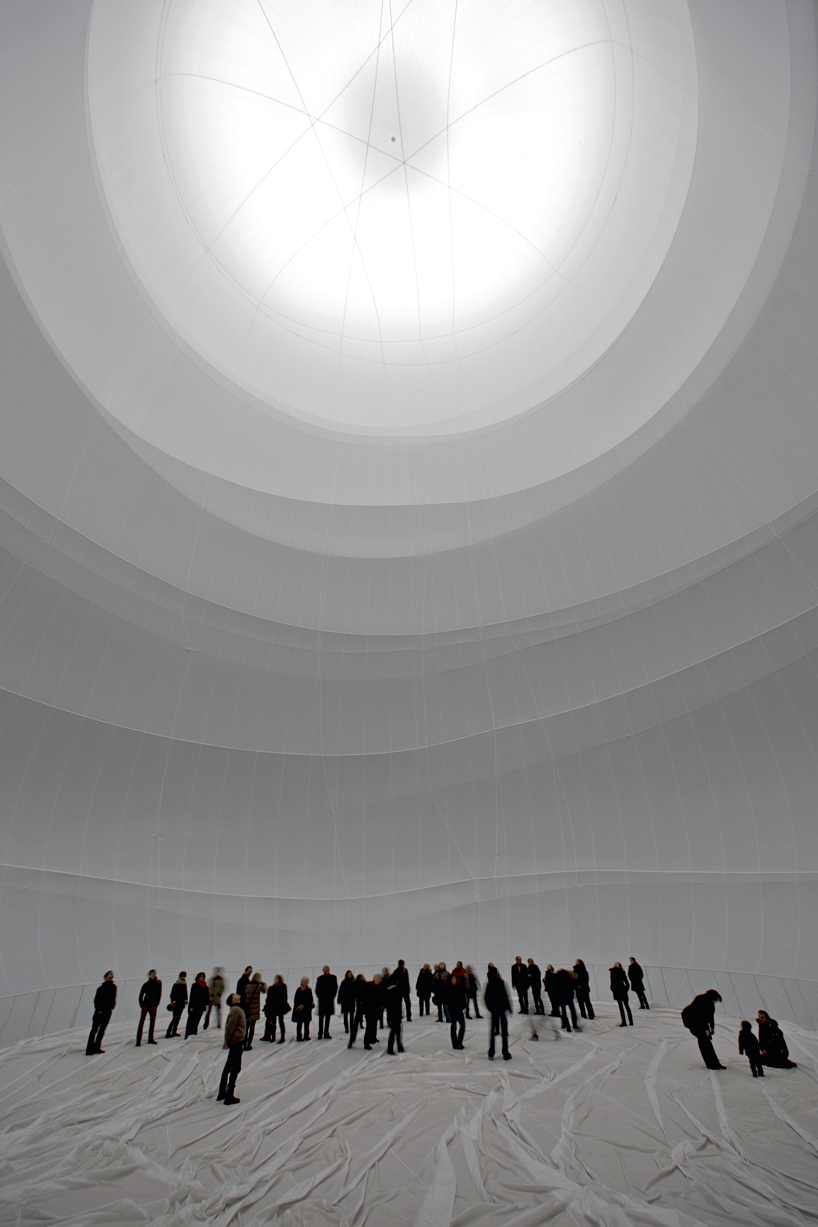 Christo hopes to complete both these works. Although, historically, his success rate isn't especially high. As he tells Der Speigel, "In the past 50 years, we've realised 22 projects and failed to get permission for 37 more."
Still, he remains undeterred, adding, "Our art evolves from the social process, from the controversy with bureaucrats and farmers. These debates in the run-up are our material as well as the wind or the rain." And, at the age of 74, Christo's ability to generate controversy seems undiminished.
Find out more about Big Air Package here, and learn more about Jeanne-Claude and Christo and other artists working on comparable projects in our Land and Environmental Art book, the definitive survey of Land Art and contemporary environmental art.