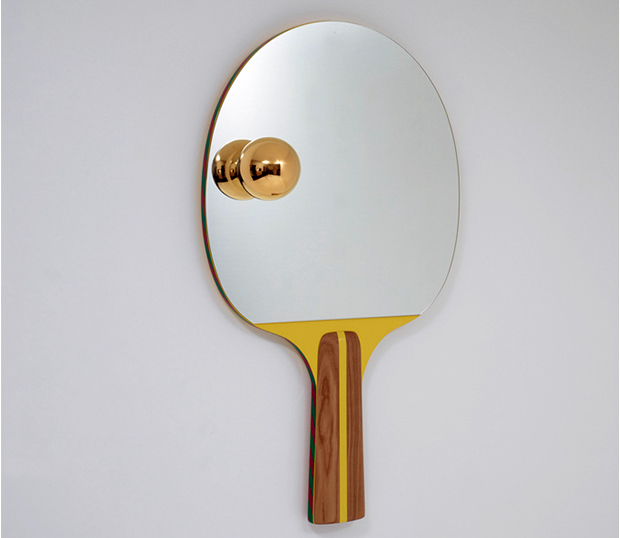 Interior design with a sporting advantage
Jaime Hayón's Game On collection for the European design specialists Galerie Kreo is seriously playful
Jaime Hayón – described by some as Spain's answer to Philippe Starck – has created a range of sports-themed furniture. Called Game On, the six-piece collection was commissioned by the influential Galerie Kreo, which is based in Paris and now has a new space in London's Mayfair. The show will run concurrently in both venues until September.
"The inspiration of sports allows the Spanish designer to bring to life cartoon-like pieces playing with metamorphosis, scale, and disguises," say the galley owners, Clémence and Didier Krzentowski. "The visual theme of sports also allows Hayón to play with forms, colours, and patterns — the graphic lines of sports fields, aerodynamic curves, and ergonomic structure."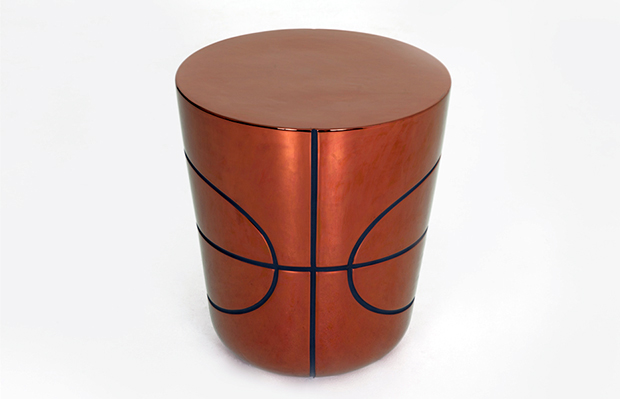 Game On includes a mirror inspired by a table tennis bat; a copper-glazed ceramic side table which borrows its design details from a basketball; and a bobsleigh daybed with ice-stake-style legs.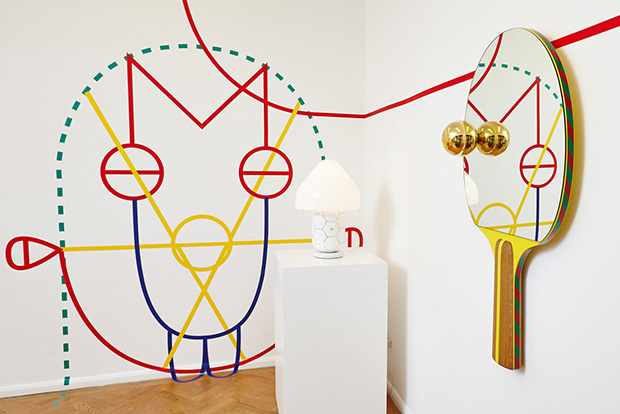 "The daybed Sledge Sofa plays on its resemblance with a sledge or bobsleigh," The gallery owners explain," conveying speed and recklessness; only here it invites sleep and relaxation — an oxymoron if you will."
The mirror, called Ping Pong Hanger, epitomises the designer's sense of fun and playfulness. It appears to have a matching table tennis ball attached to its surface, though this is, in fact, an outsized gold-coloured hanger.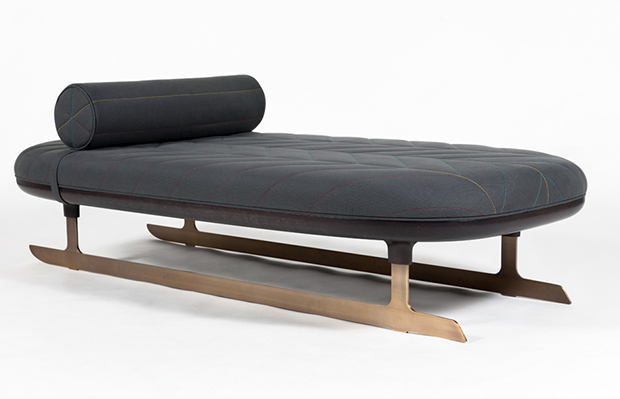 The Krzentowskis have an enviable track record in collaborating with the exciting names in design. Previous exhibits have shown the work of the Bouroullec brothers, Konstantin Grcic, Michael Young, Doshi Levien, Hella Jongerius, Jasper Morrison and Marc Newson. This is the Spaniard's first solo exhibition at Kreo.
For more on previous Kreo exhibitors take a look at our Hella Jongerius, Bouroullec brothers, Konstantin Grcic books.