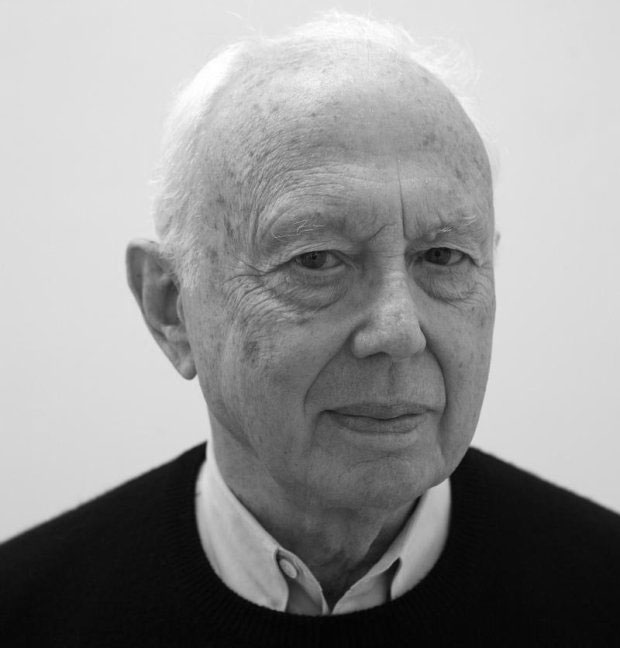 Ellsworth Kelly - 'It's been a long fun life'
In his last Artspace interview the late artist discussed Picasso, nature, and the fragments of life that inspired his art
How do you sum up the life and work of Ellsworth Kelly? Plenty of people have tried, in the wake of the great American artist's death a few days ago. Yet, few have succeeded as succinctly and eloquently as Kelly himself, who surmised his 92 years in a charmingly concise manner that, like his paintings, raises almost as many questions as answers.
"It's been fun, this life," said the artist, in an Artspace interview conducted by the site's editor-in-chief Andrew M. Goldstein a couple of months ago and published following Kelly's death on December 27. "It's beautiful. It's been a long life. I have had so many friends, so many artists that have done kind things."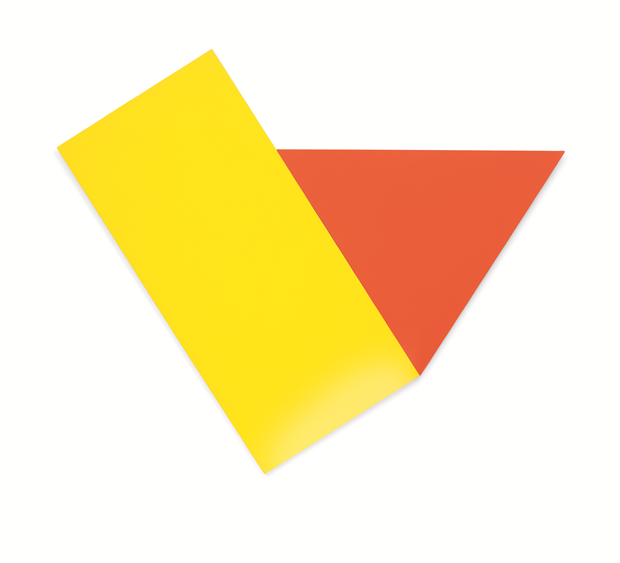 Despite his advanced years, Kelly recalled, in a full and frank interview, his earliest artistic creation, executed in the 1920s, via a distinctly unconventional medium.
"When I was three years old we lived in Pittsburgh, and the staircase from the upper floor came down right in front of the front door," Kelly said. "In those days, in the mid-1920s, we never locked the front door, so the milkman would open the door and put the milk and butter and cheese right on the mat. Now, my mother told me this story, but I remember it in a way: the action of coming down the stairs and seeing this yellow pound of butter, I went to it and stepped on it and stepped on it until it was all flat. And so my mother came out and said, "Look what you've done... you've made art!""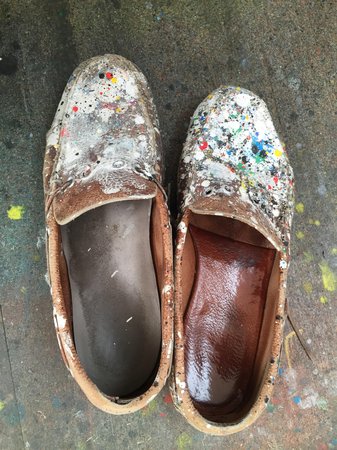 It's a charming recollection, and revealing in a sense, since Kelly sometimes described his art as an attempt to lay down the stray fragments of human existence. "All day we are looking and moving," he explained. "Wherever we move it seems like we are seeing millions of things a day: a bus coming by, or a car, or people moving, or objects."
Nature is also a commonly cited influence when examining this artist's work, yet Kelly chose not to talk about his love of birdwatching when asked him about the natural world, and instead offered a more human, corporeal insight into art and nature.
"We're part of nature, and I think we all love bodies," Kelly said. "There's nothing like a body that you connected with and love. I know someone wrote a little bit about the fact that some of my shapes and curves have a connection to parts of the body, but I don't try to do that at all. It just comes out. After I do a painting sometimes someone says, "Oh, that looks like a breast," or a rear end or something like that, and I would say, "I didn't plan that, but I can see what you mean." I want my paintings to be voluptuous in some ways, and bodies are very voluptuous."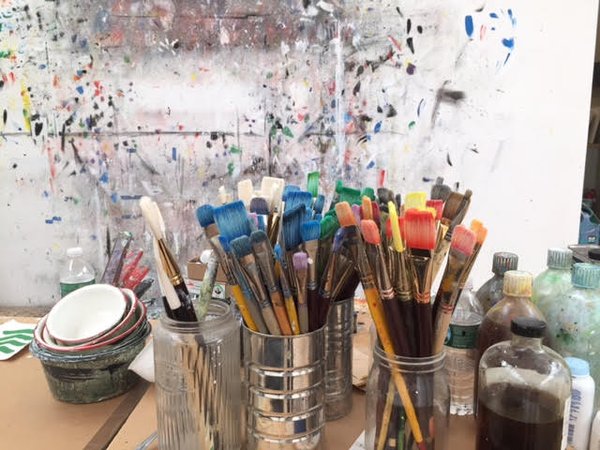 This appreciation of the voluptuous is something Kelly shared with one of the 20th Century's greatest artists, Pablo Picasso. In the Artspace interview, Kelly described his brief meeting with the Spanish artist, in a Paris street soon after after WW II. While the encounter was not particularly auspicious, Picasso's work left a lasting impression on Kelly.
"I've always loved Picasso—he was the first person who really grabbed me," he said. "I think he's so wonderful because he shows artists how to make a great painting. He is great with color, of course. You almost understand his color, whether it's red and blue, or green, yellow, and purple." He added, "Picasso is a great teacher. He teaches you how to look and enjoy a great painting, and all the great artists are that way. I'm still searching. I like looking."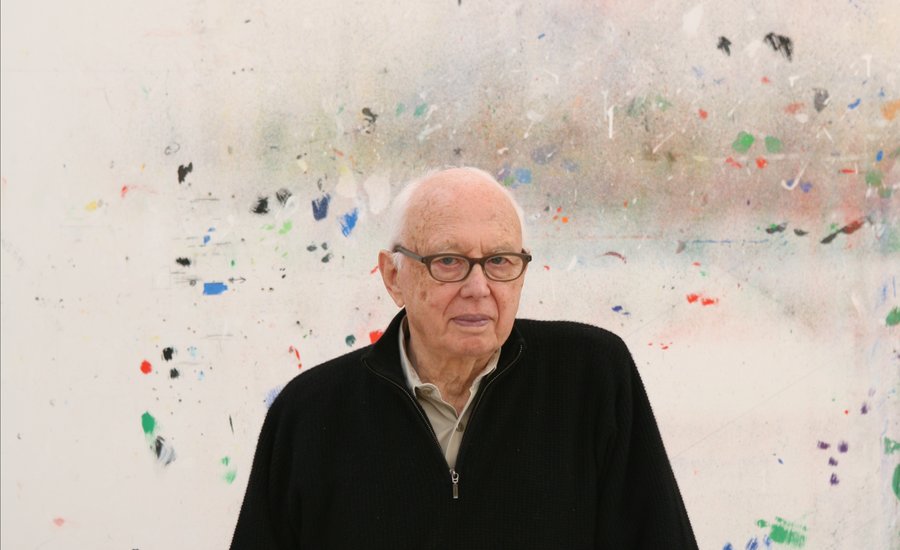 Kelly's search may have ended a few days ago, yet the fruits of his singular vision remain with us for posterity. You can read the full interview here and buy a copy of the only comprehensive Ellsworth Kelly monograph available - made with his full collaboration - here.