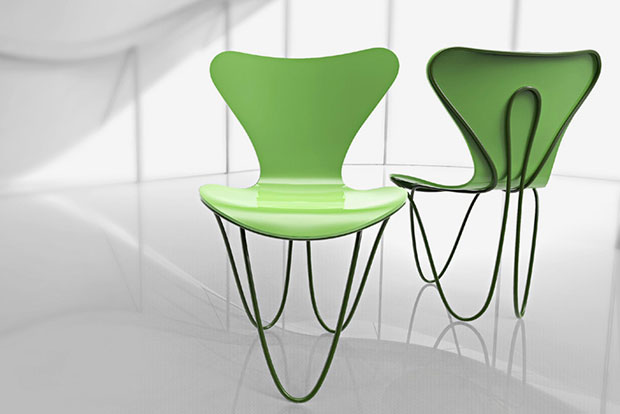 Hadid, Nouvel and BIG rework Jacobsen classic
Arne Jacobsen's Series 7 chair just got a makeover - courtesy of some fine architectural talent
Denmark's most iconic designer and architect Arne Jacobsen had a long and fruitful relationship with furniture manufacturer Fritz Hansen. The fruits of the collaboration are still adored today: The Ant, the Swan, the Egg et al.
As we explain in our Room 606 book on Jacobsen, he used architectural commissions as opportunities to design new types of seating, each one specific to a particular building project. Before the SAS House, for which he designed the Swan chair and the Egg chair the most important of these designs had been the Myren (Ant) a sacking chair of laminated wood that he developed for the lunchroom of a pharmaceutical factory.
However, there was one chair Jacobsen designed that was never specifically allied to a particular building and that was the Series 7, which came out in 1955. Instead, it was intended "to counter the criticism of the (earlier) Ant, which was regarded as being a little too 'less is more'," according to Fritz Hansen.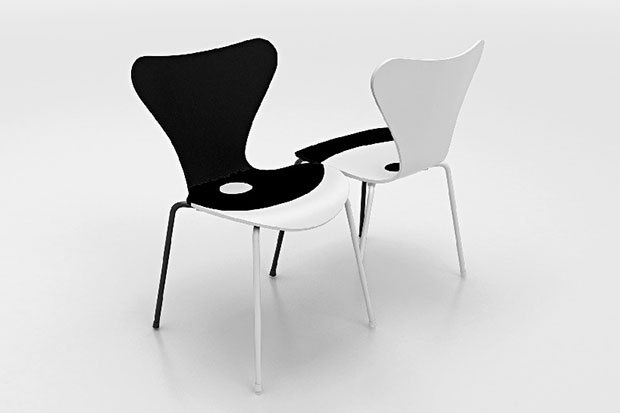 To mark the Series 7's 60th anniversary, the manufacturer approached seven world-class architects to reinterpret the chair. The firm went straight to the top, enticing the likes of Jean Nouvel, BIG, Zaha Hadid, Snøhetta and Carlos Ott Architects to jump on board, alongside Carlos Ponce de León, Jun Igarashi Architects and Neri & Hu.
Fritz Hansen's CEO Jacob Holm explained the thinking behind the initiative. "If we fall asleep on top of our heritage, designs become museum-items. And if that happens it no longer adds new value to the present time."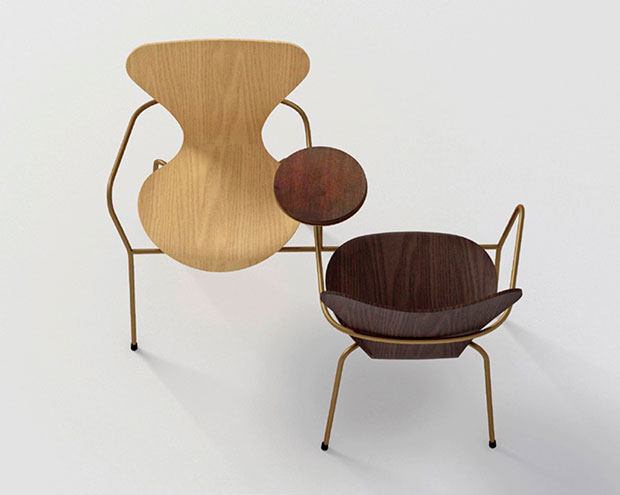 Unlike Jacobsen's original, the creatives were briefed to design a version for a particular place. So Neri & Hu's love-seat configuration is for the renovated 1930s Waterhouse in Shanghai; Snøhetta took the seat's shell off its legs for Rauland Mountain Church. Meanwhile, Hadid's contentious Heydar Aliyev Center in Baku is brought to mind by the sinuous shape of the steel rod legs.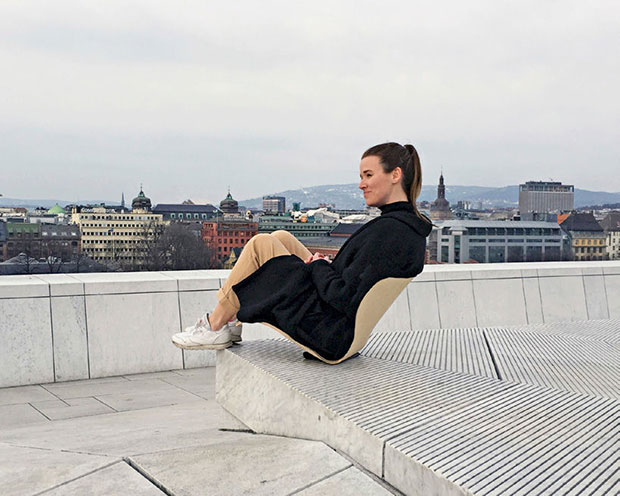 Though the project may put accomplished furniture designers' noses out of joint, as they witness another high-project product commission going to the architecture fraternity, regardless of their pique, the magnificent seven will be on tour around the world, and two copies of each chair will be auctioned off at the end of the exhibition programme. If you can't make it the Series 7 itself is written about extensively in The Design Book (incidentally under it's full name of Chair No. 3107. And you can learn a lot more about one of Arne Jacobsen's most important projects in Room 606.