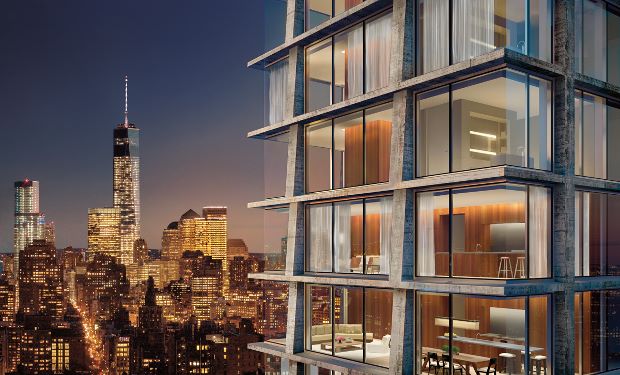 Schrager, Pawson and Herzog & de Meuron in NYC
Real-estate developer calls upon Phaidon author and architect and Pritzker laureates for downtown development
Can you detect a distinctly European sense of style in this new Manhattan development from Ian Schrager? 215 Chrystie is a 28 storey-building being built on a previously vacant Chrystie St lot on in the Bowery. Once complete the lower floors will house a 370-room hotel, while the upper levels will be divided into eleven luxury apartments.
Swiss architecture firm Herzog & de Meuron, best known for London's Tate Modern and Beijing's 'Bird's Nest' National Stadium, have designed what Schrager regards as a "refined gritty' or 'tough luxe'" building, with raw concrete mullions, and large, huge, floor to ceiling windows. By removing any supporting structures from the apartment's corners, the Pritzker laureates offer residents an unobstructed view across the city.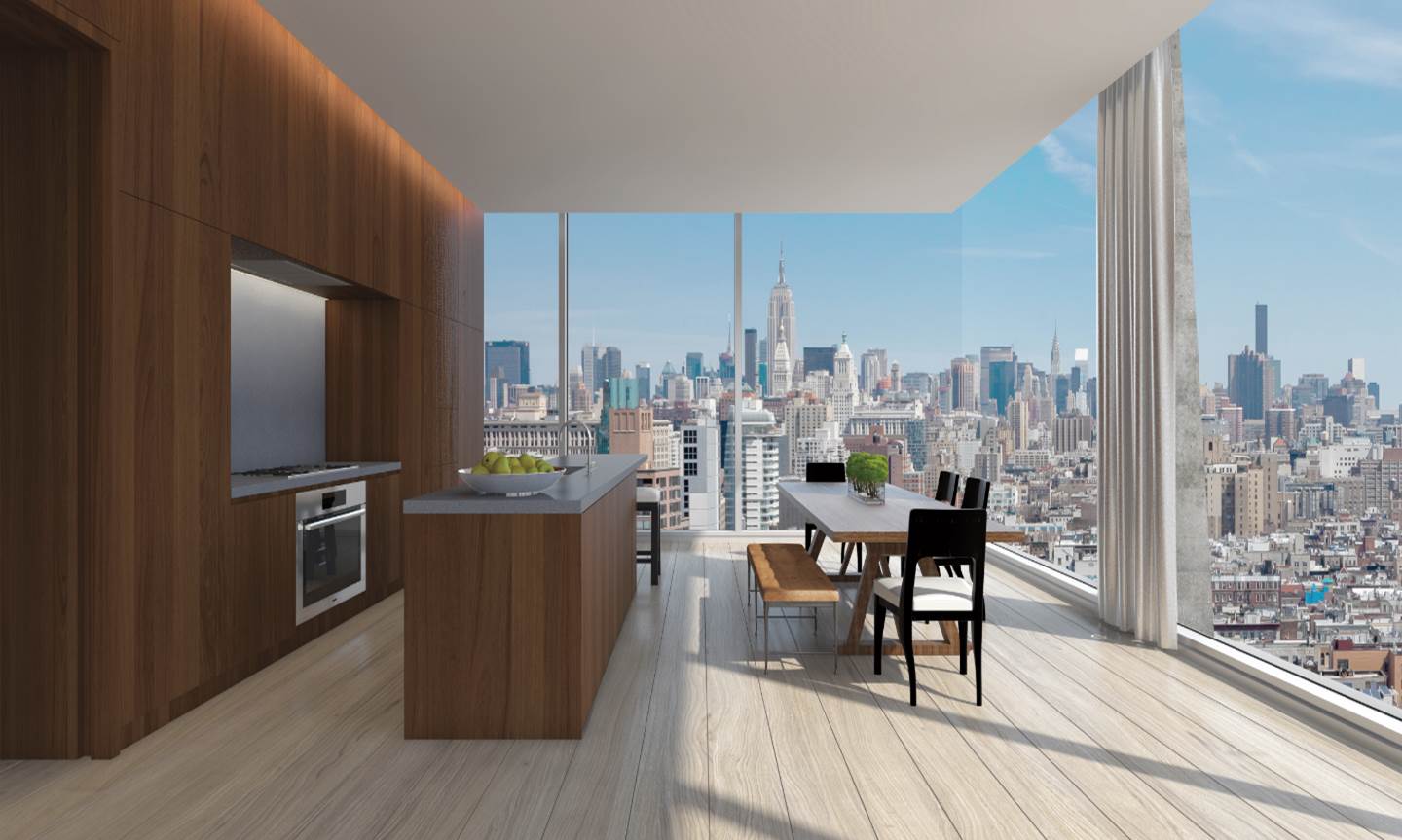 Inside, the British architect and interior designer John Pawson, currently completing work on London's Design Museum, has drawn up typically minimalist plans for the interiors, with room finished in dark walnut, concrete and igneous rock.
In all, it's a fitting combination for an upscale development in a once down-at-heel neighborhood. Herzog & de Meuron are especially pleased with the minor slope they've given to the building's rough supporting structure. "To introduce a sense of scale and to further foster the expression of each individual floor," they say, "each column is slightly inclined."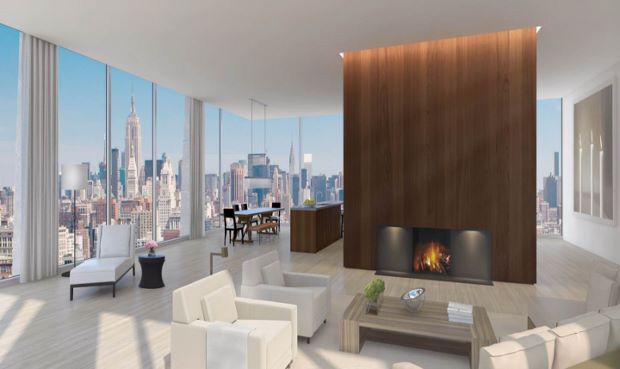 Pawson, meanwhile, concentrates on his perennial interest. "The interiors of the 215 Chrystie residences are charged with atmosphere," he explains "where the fundamental qualities of light, surface and proportions are such that the experience of space itself is transformed."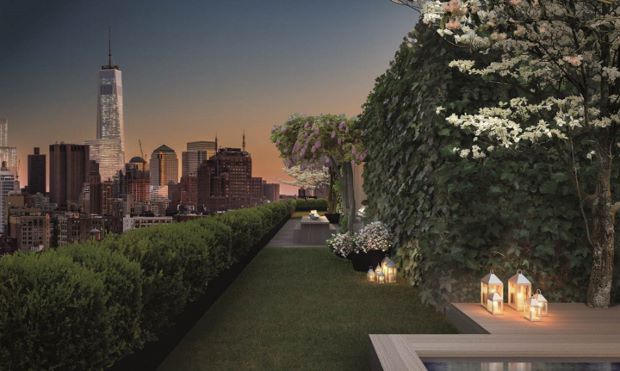 For more on Pawson, consider one of his many books, including Plain Space and Minimum. For more new work by great international architects, sign up for a free trial of the Phaidon Atlas, our peerless online architectural resource.