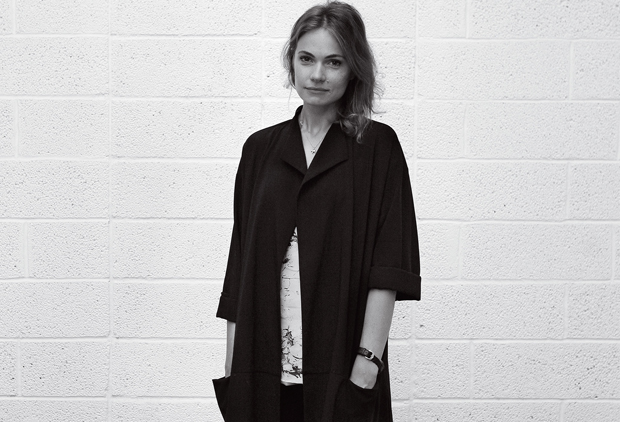 The Insider's Guide to Tallinn
Textiles designer Kärt Ojavee on her favourite places as revealed in our downloadable Wallpaper* City Guide
Pioneering Tallinn designer Kärt Ojavee creates high-tech interactive fabrics, such as the Lightning Pillow, which illuminates patterns within when touched. She is inspired by her hometown's diversity, dynamism and many layers of history.
"Skyscrapers stand next to 1930s bleached wooden houses," she says. Ojavee loves Linnahall - "a landscape of endless stairs" – for the sea views from the top. Nearby, she often checks out the exhibitions at EKKM and drops into the arty bookstore Lugemik. Also located here is the summer-only veggie café Kanala (Kalasadama 6, T5884 0094), which puts on live gigs. "The area is charming," she says.
Telliskivi is a similar enclave that now has restaurants, design stores and a fleamarket, and she likes to stop off for a beer in Pudel. Just behind it is Haigla skatepark, which sometimes hosts open-air events in the warmer months. "The scenery is special – a wasteland in the city centre."
In contrast, Ojavee also loves the "playful architecture" of the Rotermann Quarter and hangs out in happening Hetk (Roseni 9, T 522 7785) for its food and DJs. In winter, she often zips between the museums and galleries of the Old Town ("not a place for high heels"), such as Hobusepea and Tallinna Linnagalerii (Harju 13), before dinner in Neikid and drinks among the Soviet nostalgia at Must Puudel.
If you're headed for a well-deserved city break in Tallinn be sure to download the Wallpaper* City Guide here when you go or pick up a copy of the print version in our online store now.