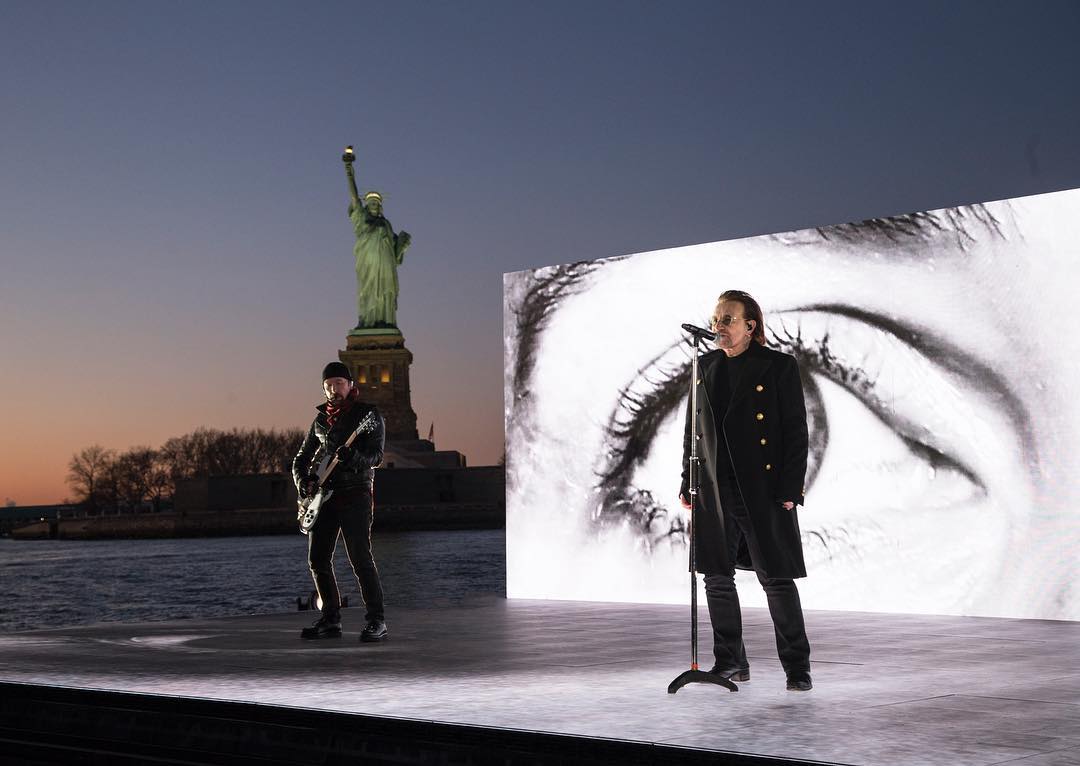 U2 and JR team up for the Grammys
The French artist provided imagery for the Irish band's pro-immigration performance at the awards last night
Did you catch U2 on the Grammys last night? Then you'll have caught a little art by Phaidon author JR too.
The French artist and activist created the monochrome eye backdrop for U2's pre-recorded performance on a barge in the New York Harbour, beside Liberty Island, just to the north of Ellis Island.
JR has worked with the band before; his film about Syrian refugees was screened during shows on the band's 2017 US tour. He has also created works for Ellis Island, including an installation of pasted up figures in the abandoned Ellis Island Immigrant Hospital, and a short film about immigration, Ellis, starring Robert De Niro.
The works aired last night clearly referenced these immigration concerns. With the eyes of JR's subjects behind him, Bono rounded off their performance of new song Get Out of Your Own Way with the line (around the 3:33 mark in this video) "Blessed are the shithole Countries, for they gave us the American Dream".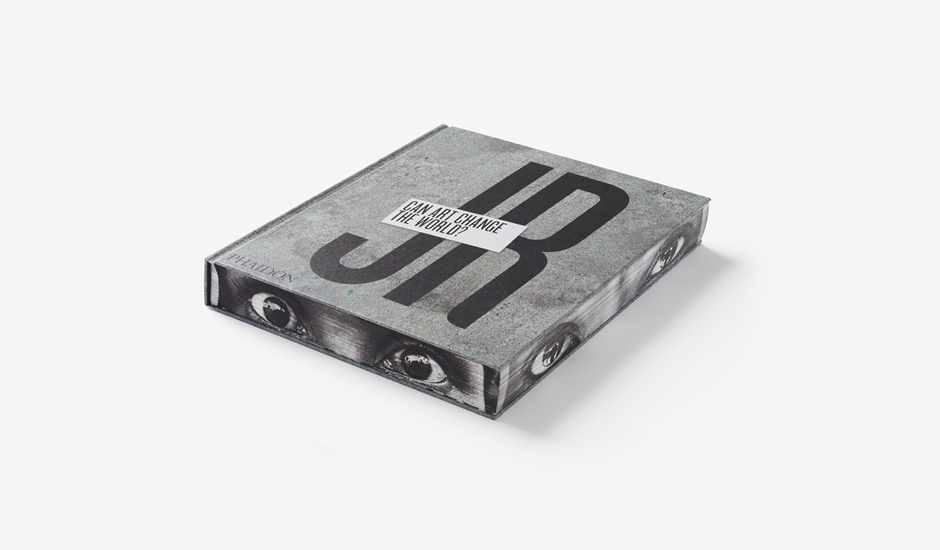 Such a high-profile appearance for so challenging an artist surely proves, if further evidence were needed, that JR has truly answered the question posed in his book JR: Can Art Change the World? For more from this important artist order a copy of his book here.