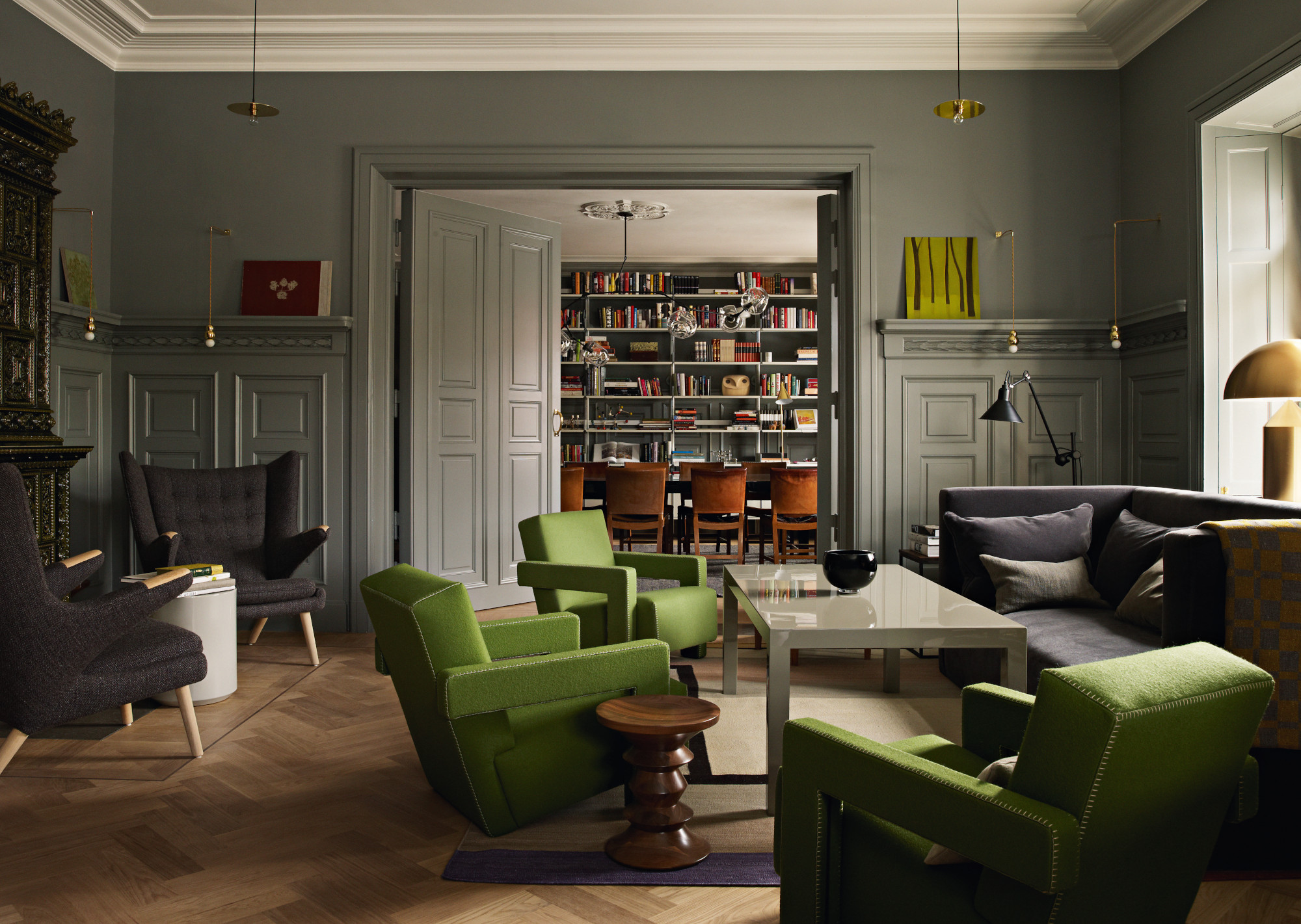 Tranquility By Design
Need to chill? Then get a room! There are plenty of beautiful ones to choose from in our new book
Once you could add a few, showy pieces of designer furniture to a room, and pass it off as a well-designed interior. That's harder to do these days, as William Norwich, Phaidon's commissioning editor for fashion and interior design, writes in the introduction to our new book, By Design: The World's Best Contemporary Interior Designers.
This title offers an up-to-date overview of the most exceptional, innovative, and groundbreaking interior designers working today, as nominated by an esteemed group of industry experts. Some emphasise fine art; others stress a heavily textured interior. However, the way a room feels is hugely important. "What people want now in interiors are comfort and stimulation, permission and diversity, good orderly direction and high function—surprises and experience," writes Norwich.
Often those comforting experiences translate into highly tranquil rooms. Take a look at the Ett Hem guesthouse, overseen by Ilse Crawford's award-winning Studioilse. "Crawford was the founding editor of Elle Decoration UK, where she was instrumental in recognizing and promoting the early promise of some of the world's top interior designers, including Belgian architect Vincent Van Duysen," says our book. "After nine years in design journalism, she moved into the industry herself, establishing Studioilse in 2001. The London-based studio's exceptional portfolio includes luxury hotels, such as Soho House New York, private homes, and collaborations with major brands, including Aesop, Anya Hindmarch, and IKEA—for which Crawford designed a furniture collection in 2015."
Despite all these glittering prizes, Crawford still knows how to tone things down, and induce relaxation. At the Ett Hemm guest house (above), "Studioilse combined classic Scandinavian details—neutral tones, clean lines, natural woods—with Crawford's custom furniture, an artfully curated mix of mid-century pieces, and vintage lighting. Home comforts, such as walls lined with books and glass cabinets full of ceramics, contribute to the hotel's relaxed intimacy and unpretentious appeal; it's a commercial space that feels like a restful residential home."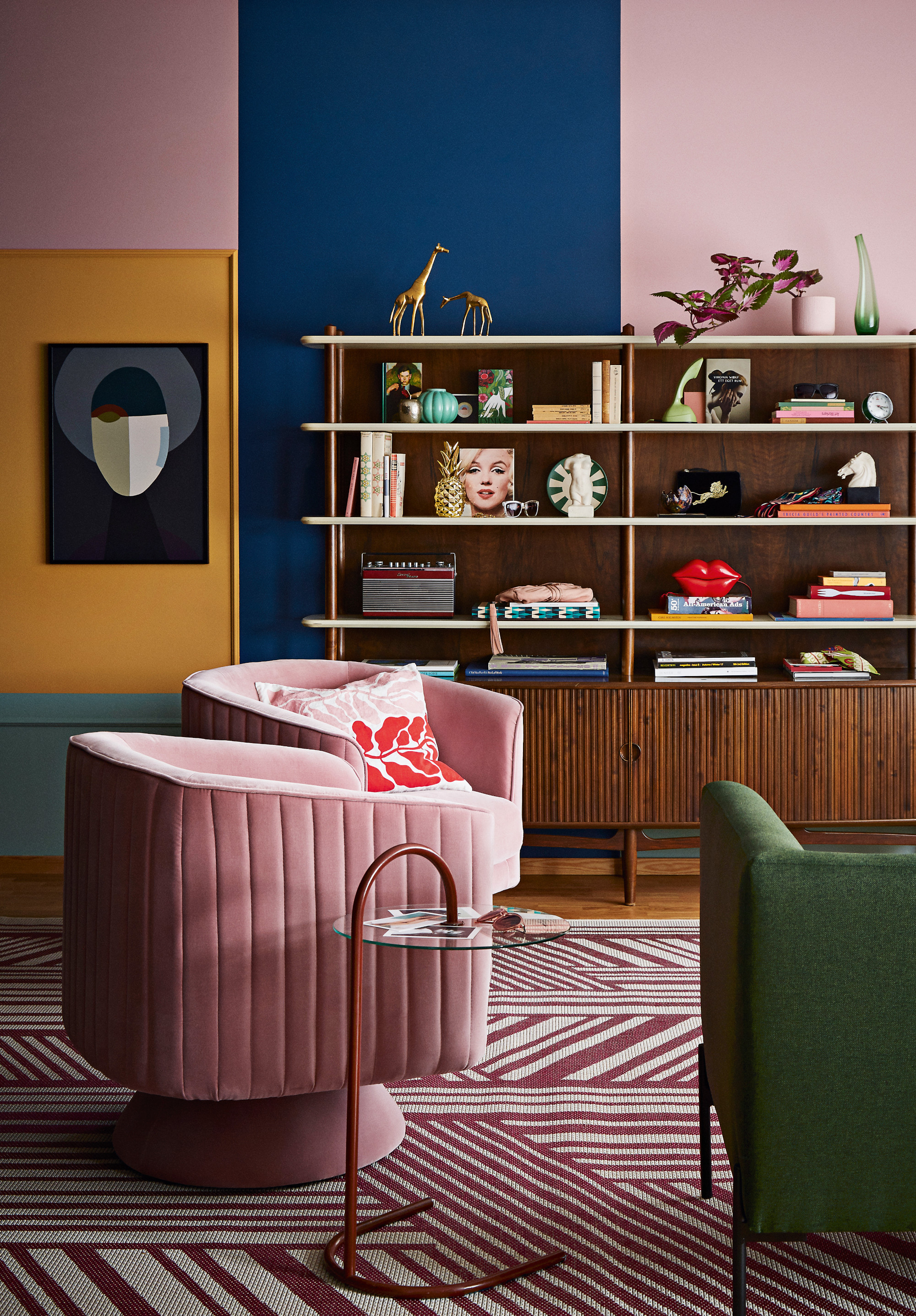 Not every tranquil room will have a muted palette, of course. Consider the Chilean practice, Grisanti & Cussen. "The principals, architect Hugo Grisanti and designer Kana Cussen, are thorough researchers, gifted with a sense for color and texture and interested in sustainable materials and techniques," explain our new book. "Yet, what stands out about their commercial, residential, and hospitality projects is the feeling that these well-lit, relaxed rooms are the products of an alternate history—just as real, but a touch more beautiful than the stories we know."
The firm's model apartment, created for the Swedish housing company Riksbyggen, in 2019, manages to both relax and stimulate its inhabitants, by combining the formal simplicity of Scandinavian furniture and the lively palettes of Latin America; take a look at those broad stripes of dusty pink and Spanish blue.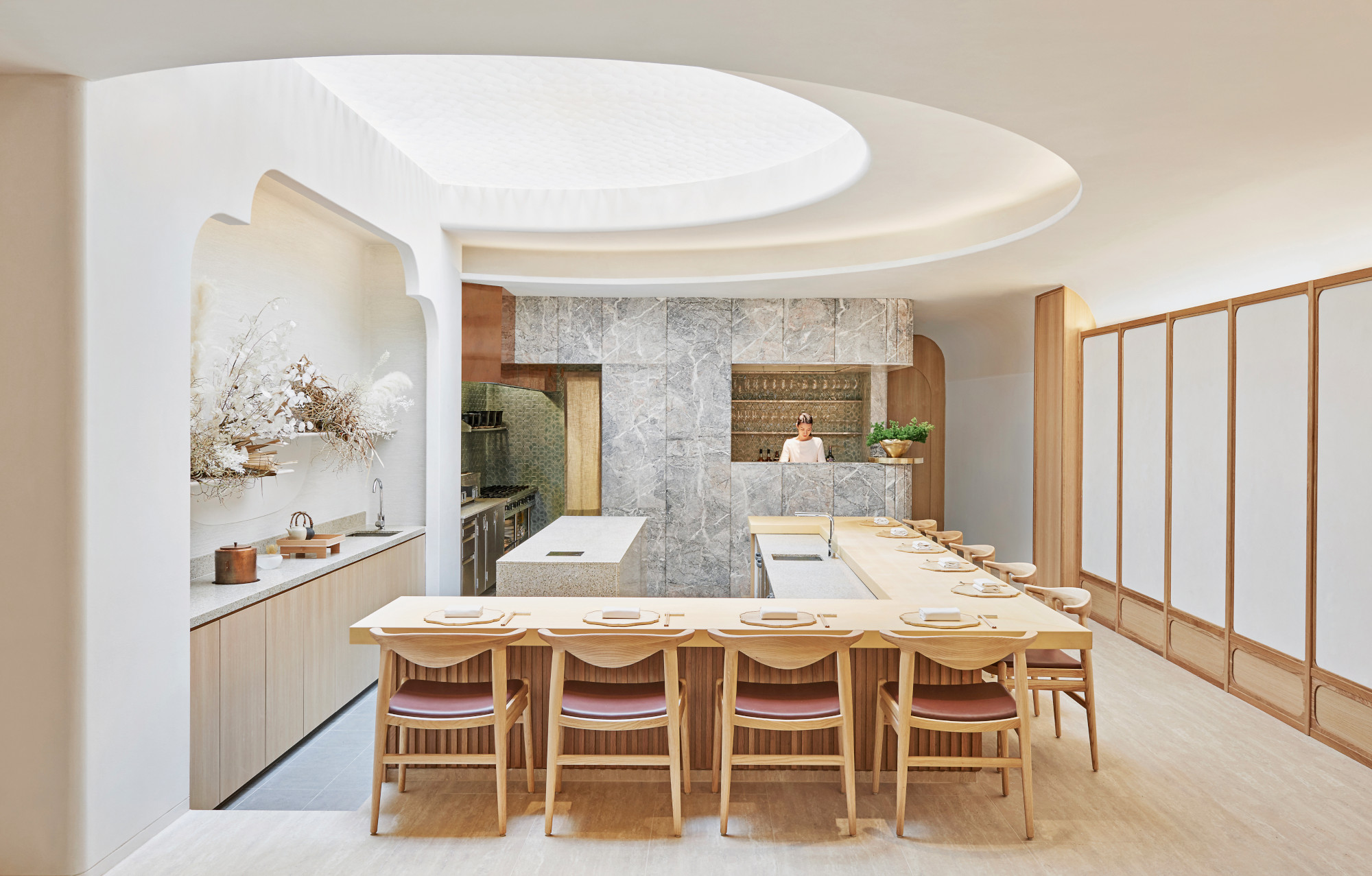 The East-Asian practice, Takenouchi Webb, offers a different take on a chilled interior. "Drawing upon the strength of their combined backgrounds—British-born Webb is an architect; Takenouchi was a restaurant designer in Tokyo—the pair have scooped numerous awards for the restaurant and bars they've designed in their home of Singapore."
Their work on the pint-sized Esora restaurant in Singapore "is soft and soothing," says our book. "Housed in a traditional Asian 'shophouse' (a building for both residential and small business use) Takenouchi Webb transformed the Japanese restaurant's interior into a Minimalist sanctuary. A slab of silvery marble encloses the bar, which is complemented by wooden slatted screens and dining sets in the same pale pine. Above the chef's counter, a curved skylight overlaid in honey-comb washi paper fills the space with diffused light."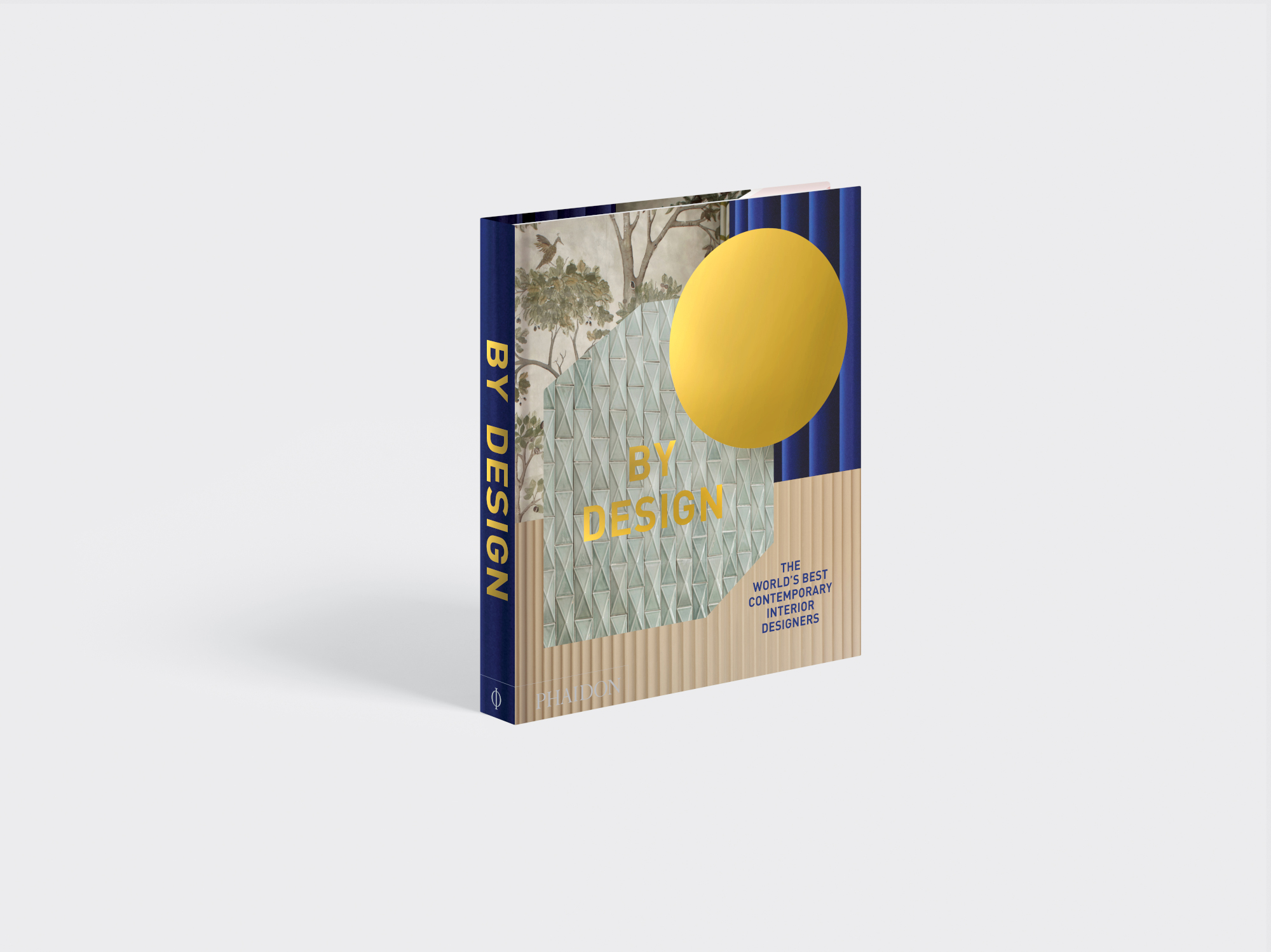 Care to unwind by pursuing pictures of similar spaces? Well, you can see these pictures and further projects from all the practices mentioned, if you order a copy of By Design here.