Grace tells the story behind these paper dresses
Why did Tim Walker and Grace Coddington recreate vintage dresses using rolls of paper?
In fashion, a little mystery is often a good thing. Good fashion shoots, such as those featured in Grace Coddington's new book Grace: The American Vogue Years, which forms part of the new luxury edition box set, Saving Grace: My Fashion Archive 1968-2016, tell a story, yet still leave a little to the imagination.
However, in a new TV interview, Coddington has revealed the reason why this 2014 Tim Walker shoot (above) for Vogue featured quite so much paper. As Grace explains in the trailer for this new interview for the Irish RTÉ show, The Works Presents, the picture was inspired by the annual fashion gala at the Metropolitan Museum in New York. "We always do a story in Vogue to publicise it," says Grace.
That year the gala was themed around the work of the famous 20th century Anglo-American couturier Charles James. Coddington was keen to feature original James garments in the shoot, and knew she could call some in from the Met's accompanying exhibition. However, she couldn't actually put these frocks on any models.
"They didn't allow them to be photographed on a girl," Grace explains, "because it might damage them. Even your skin on a garment could damage old, old clothes."
Fortunately, one of Grace's favourite photographers, Tim Walker, was on hand. "Tim had this idea to recreate these dresses in paper," she explains, "and sort of copied a Cecil Beaton grouping of girls to feature it." Grace and Tim called on the set and prop designer Rhea Thierstein to oversee these papery creations, and the result was, as Grace puts it, "absolutely extraordinary", and they still look good on paper, today.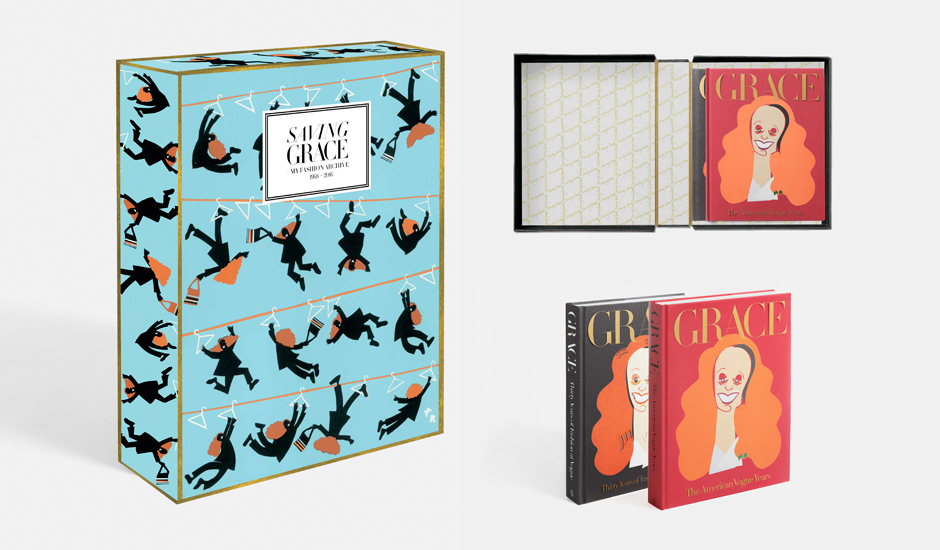 To see more shots like this and read about the stories behind them order Grace Coddington's Saving Grace: My Fashion Archive 1968-2016.