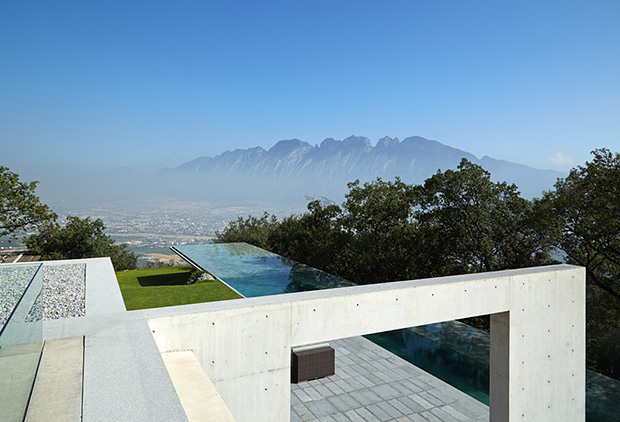 How to shoot Tadao Ando's most beautiful houses
Photographer Edmund Sumner talks to us about his friendship with the architect and the Ando houses he's shot
By the time Edmund Sumner was given his first camera, at the age of eight, he was already surrounded by, and wholly obsessed with, design. Edmund's father was an interior designer whose clients included the likes of The Rolling Stones; his sister took up the paternal profession, while his brother became an architect.
Sumner, for his part, decided to photograph buildings for a living, and working with his wife, the architectural journalist Yuki Sumner, has specialised in architectural photography, with particular emphasis placed on contemporary Japanese design.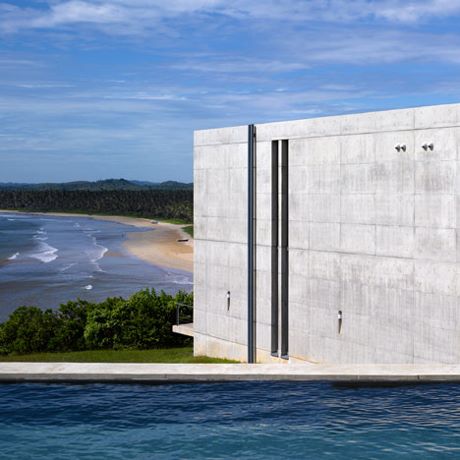 "I look back now at the early years of my career in Japan as part of my education in both photography and architecture," recalls the photographer, who has also worked closely with British architect, and Phaidon author John Pawson. "There is also something curiously liberating about working 5000 miles away from home."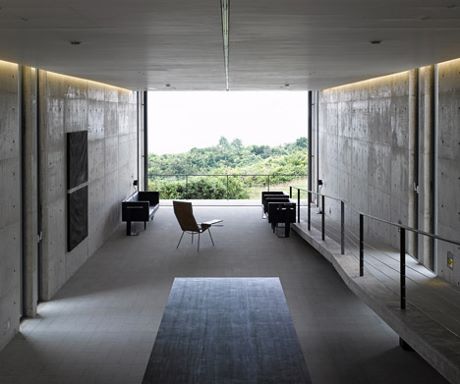 In 2005, Sumner met with the great architect Tadao Ando. The Pritzker laureate, best-known for his minimalist, concrete buildings, was, in person, Sumner says, "sharp and forthright, with a keen sense of humour".
"I had just shot a small boutique furniture store designed by Ando near Omotesando in Tokyo, so I showed Ando some of the shots when we met," Sumner says. "He had strong opinions about certain images but he also seemed genuinely impressed by my work. He mentioned some other projects completing soon and suggested we stay in touch."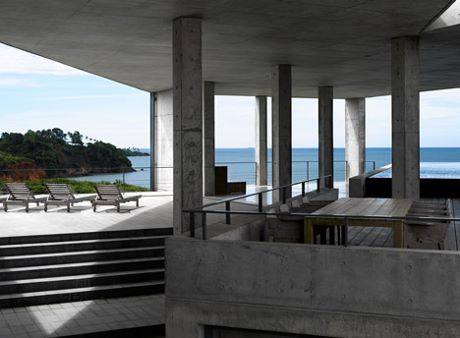 On Ando's personal recommendation, Sumner was able to gain access to some of the architect's most beautiful private creations, including these two houses, in Sri Lanka and Mexico respectively.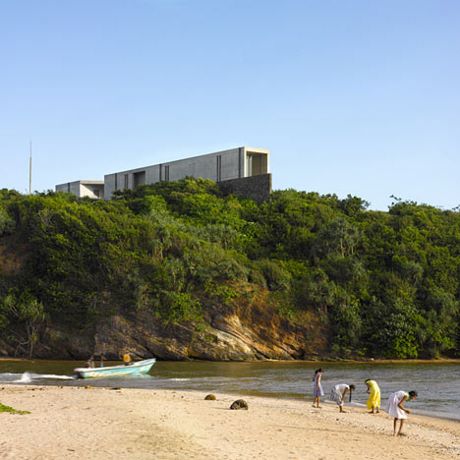 Sumner says he shot the Sri Lankan house, built onto cliffs overlooking the island's Mirissa beach, in early 2011. "The owners were a charismatic Belgium couple, who had been living in Sri Lanka for many years," he recalls, adding that the peerless position and building design was complemented by an "exemplary" contemporary art and furniture collection.
Ando, clearly impressed by Sumner's work, also put the photographer in touch with the owners of an equally beautiful house he had designed in Monterrey, Mexico. "Located high up in the mountain overlooking the city of Monterrey, it had a completely different feel to the house in Sri Lanka," says Sumner, who shot the Monterrey house in 2013. "Although both houses were incredible to shoot, this one was more theatrical, with nooks and crannies and zigzagging passages."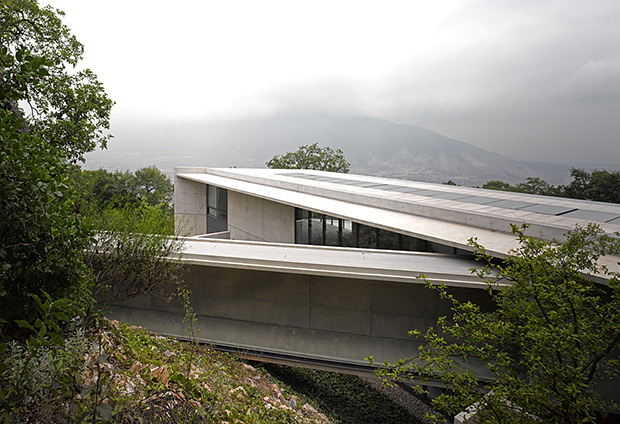 So, how does Sumner sum up Ando? And, more crucially, how does he capture verisimilitude in the architect's other-worldly forms. Well, the photographer recommends capturing the houses at dawn or in the later afternoon, when the light is at its best, and also says it's best to rid one's mind of other images associated with so well-known an architect.
"It is utterly fascinating to photograph Ando's work," he says, "as you are dealing with a true master of space. He is particularly adept at working with scale and light. His work has produced some iconic images shot by great photographers from around the world, and so it's equally a challenge to try to capture something new."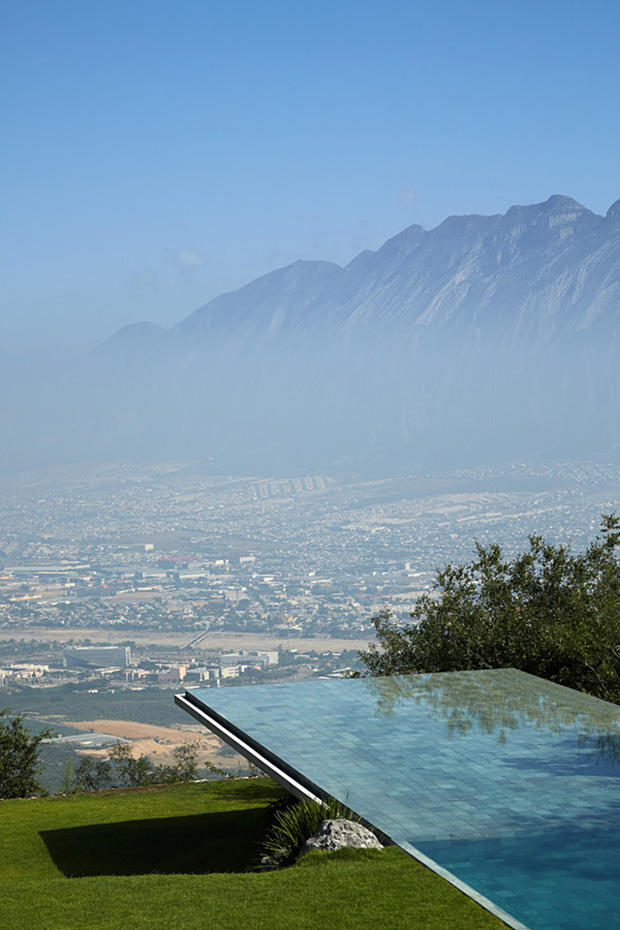 In both these instances, we certainly think Sumner has succeeded. To see more of his work visit his site. And for greater insight into Tadao Ando's creations, take a look at our equally beautiful monograph, along with its companion book, The Colours of Light, a photographic portfolio featuring 27 of his best buildings. Buy them both from the people who made them here.