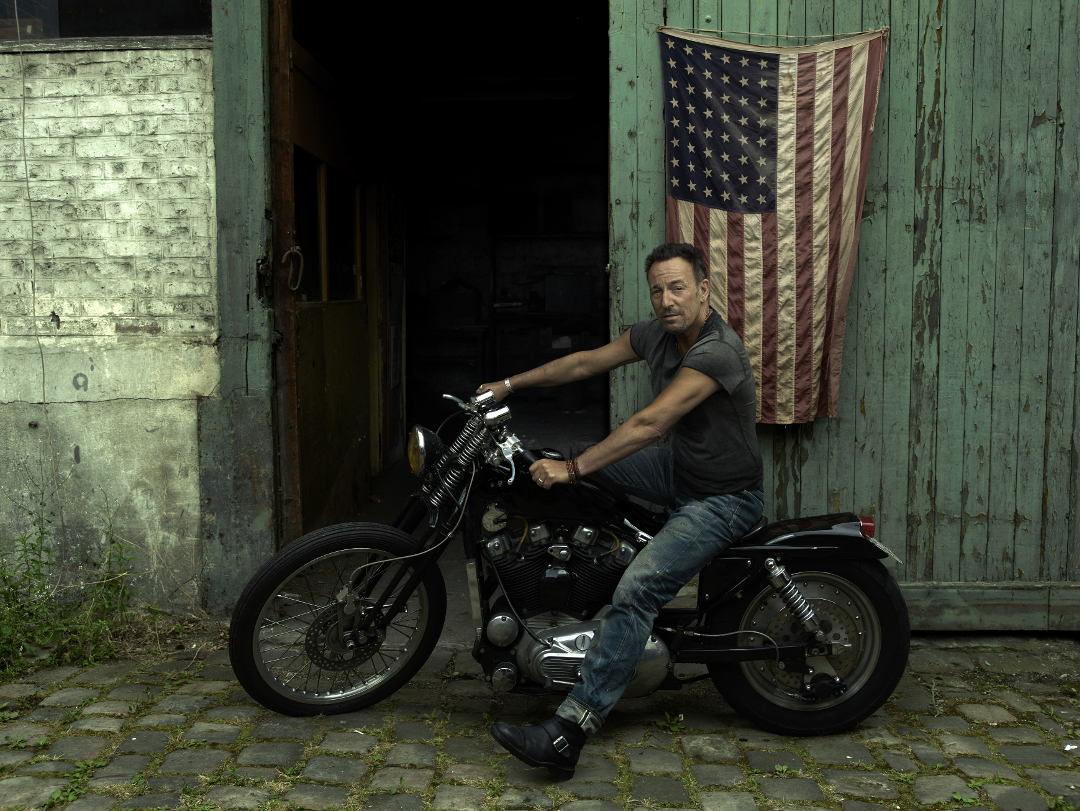 How Annie Leibovitz captured Bruce Springsteen's DNA
In Portraits 2005–2016, Leibovitz photographs a fellow rock 'n' roll survivor, flourishing creatively in later life
Bruce Springsteen and Annie Leibovitz were born within a few days of each other; Bruce on 23 September 1949, Annie on 2 October. They both made their name in popular music, Leibovitz working for Rolling Stone magazine, and Bruce leading arguably the best American live rock band of the late 20th century.
She shot the cover for his crossover 1984 album, Born in the USA, and the sleeve image for his more contemplative 1987 poignant LP, Tunnel of Love, which lay bare the splinters of his private life in the wake of the previous album's enormodome success. She went on to photograph the American icon on many occasions.
Though they both caught the cultural wave that carried the Baby Boom generation to the forefront of popular entertainment, they have also matured well, producing work that appeals to their peer group, whle scooping up a youth market that likes the grit and emotion they add to the mix.
Set apart from all the burn-outs and bad come-back attempts, Springsteen has a distinguished record of writing and performing songs that have, decade after decade, won over stadium crowds as well as picky critics. His work is proudly American, yet he is not overly nationalistic or uncritical. You are as likely to see university professors and Phaidon editors queuing for his shows as fire fighters and local store owners.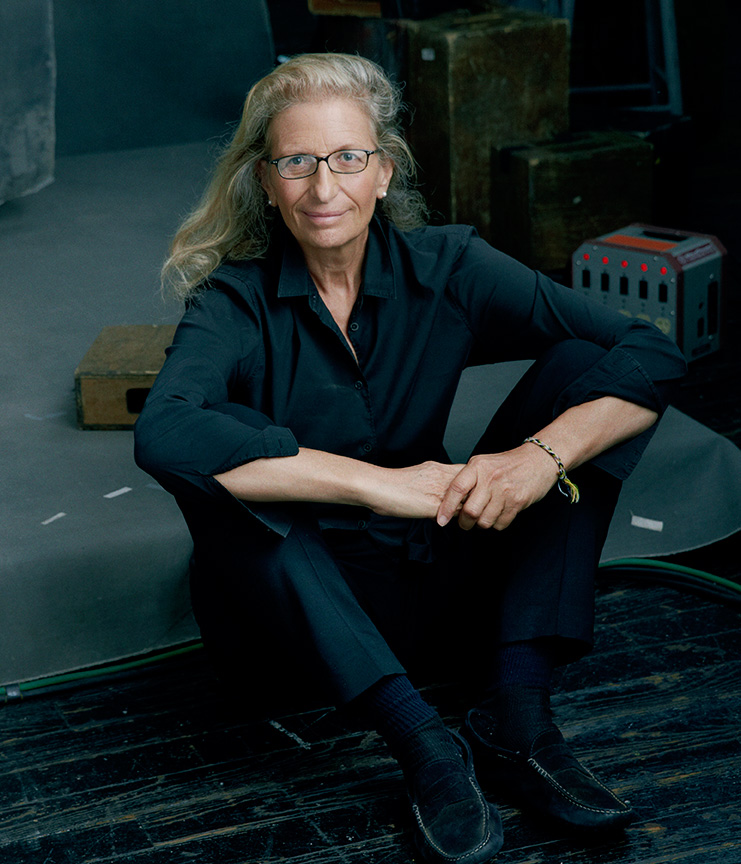 This photograph, which appears in Annie Leibovitz's new book Portraits 2005-2016, was taken for Vanity Fair last year, shortly before Springsteen published his autobiography, Born to Run. It features a Stars and Stripes flag, just as the Born in the USA cover did. The bike Bruce straddles has a polished-chrome, mid-century appeal, even if the beefy disc brakes suggest it is the product of a more safety conscious era. And the man himself? He's remarkably relaxed,well-kept and trim for a 67-year-old rock 'n' roller isn't he? Maybe having a fellow, long-term success story behind the camera helps Bruce loosen up, allowing Leibovitz to show Springsteen's undeniable staying power.
For a longer look at Annie Leibovitz's sumptuous photographs order a copy of Annie Leibovitz: Portraits 2005–2016 here.