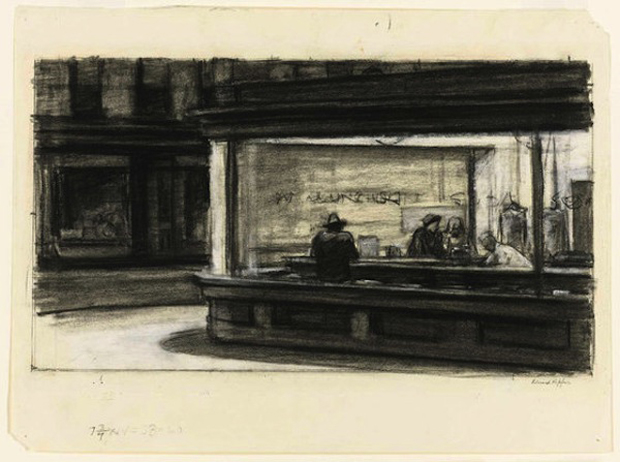 Hopper's drawings to go on show in New York
The Whitney is to host Hopper Drawing, the first major museum exhibition to focus on the great painter's drawings
It's hard to think of Edward Hopper's pictures without their faithful bursts of colour. While the great painter of modern American life might have excelled in the expression of bleakness, he never did so at the expense of the light spectrum. Paintings like Early Sunday Morning (1930), New York Movie (1939), Office at Night (1940) and, perhaps his best-known work, Nighthawks (1942), conjure up life in the 20th century US, in its desolate, Technicolor glory.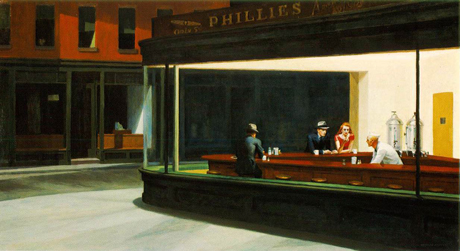 Yet, a forthcoming exhibition at The Whitney Museum of American Art puts on display the less-colourful drawings and studies which Hopper carried out prior to painting his better-known works. These careful pencil and charcoal explorations of restaurant windows, theatre curtains and interior walls, show how meticulous a draftsman Hopper was, as skilled in architectural foreshortening as he was in rendering of a smile.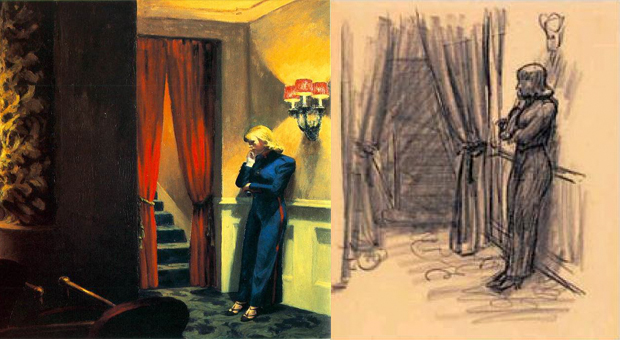 The exhibition, running May 23 - October 6, draws from The Whitney's incredible Hopper archive, which includes over 2,500 drawings bequeathed to the museum by the painter's widow, Josephine. The show will pair well-known paintings with their associated drawings and study work, as well as archival research into the urban environments that inspired his work.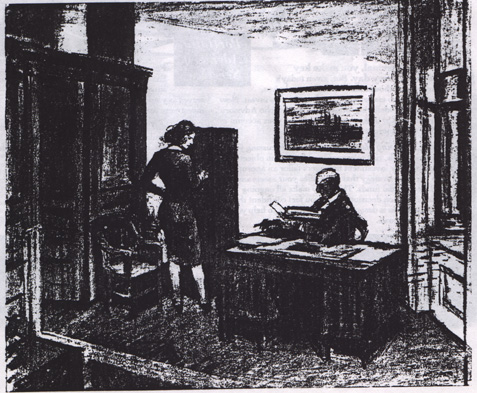 It sounds like an engaging exhibition, showing an underappreciated side to the great painter. To find out more, see The Whitney's site; for further insight into Hopper's life and work, take a look at our book, Silent Theater, the most up-to-date monograph, featuring 200 illustrations and features selected pages from his personal notebooks.