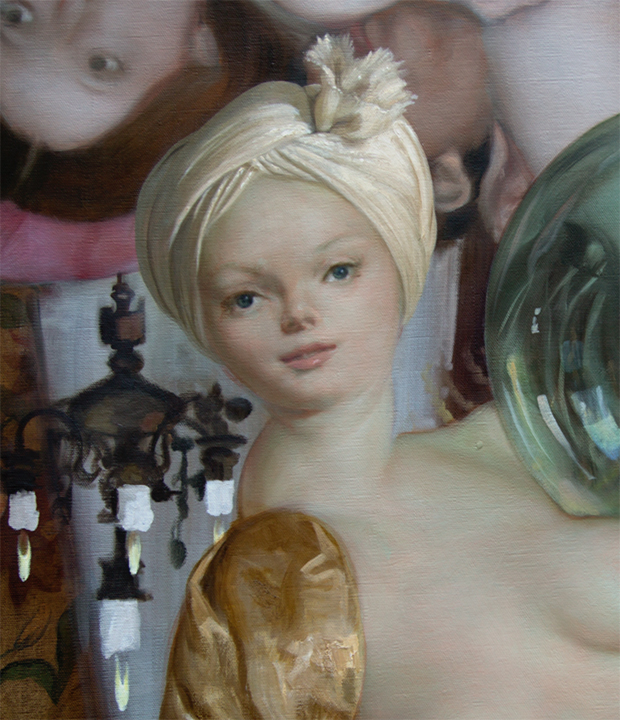 'I can't get rid of my trashiness' – John Currin
The painter, subject of the Gagosian's Oscars weekend exhibition, considers the problems of high art in a pop age
Does John Currin have more in common with Playboy than Raphael? It's question that our author John Godfrey considers in our book, Painting Today. The curvaceous women in the American painter's pictures are of course, in some sense, realistic, and yet, in other ways, they're completely fantastic.
"Currin's recent paintings seem to aspire to Old Master status," Godfrey explains. However, he adds, "Currin is always at the last a painter of the twenty-first century. 'I'm not like Alice Neel,' he has said. 'In her paintings you really get the feeling of a particular person. The people I paint don't exist. The only thing that is real is the painting.' His works are a bemusing mixture of observation and magazine-culled fantasy."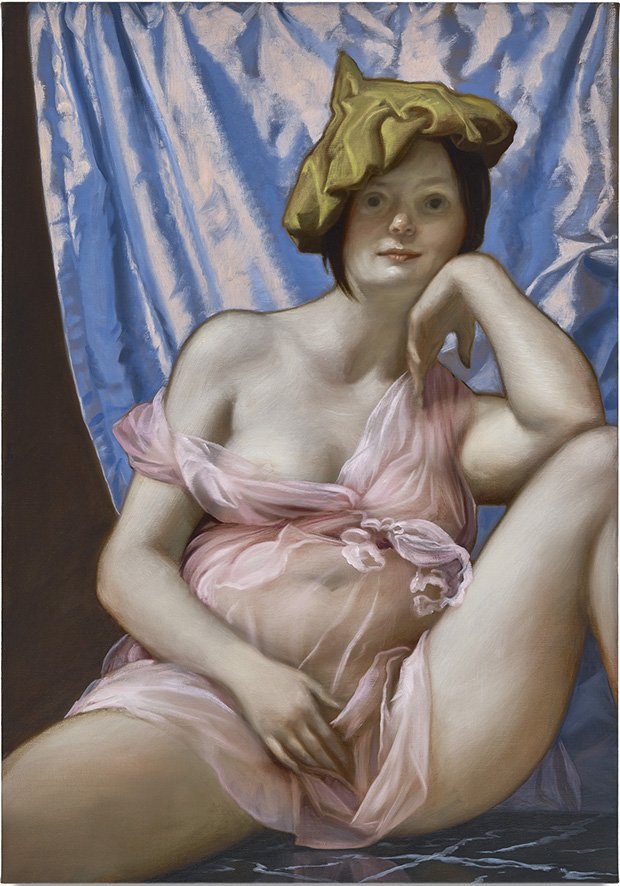 If there's a natural home for this observation, trash and fantasy, it is Los Angeles, which is where Currin's new exhibition opened at the Gagosian Beverly Hills over the Oscars weekend.
The gallery tends to stage a high-profile exhibition to coincide with the Academy Awards, and this year was on exception. Dasha Zhukova, Mick Jagger, Leonardo DiCaprio and Wes Anderson were all in attendance at the Currin opening, a couple of days back.
Their support suggests the artist more in common with contemporary mythmakers than refined Old Masters. Indeed, it's certainly a notion the artist himself struggles with.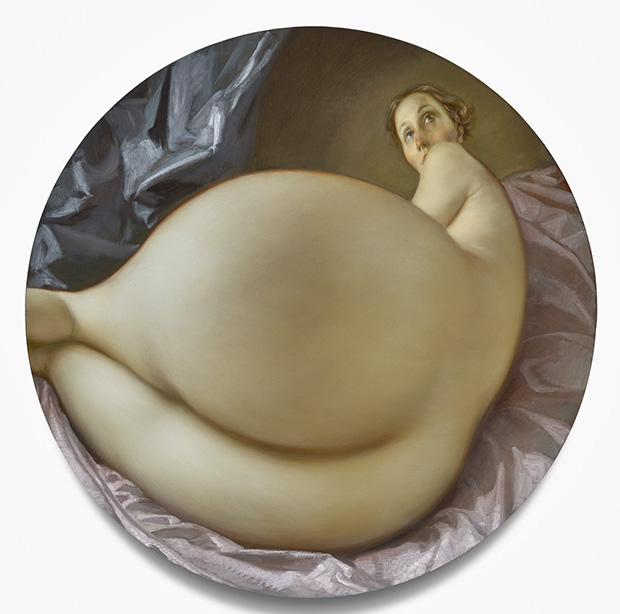 "I find I can't get rid of my trashiness as an artist," Currin says, with reference to this new exhibition. "A lot of my themes in painting, to the extent that there are intentional themes, are meant to bring that conundrum into high relief."
These new paintings have fine old references mixed in with the priapic imagery. Nude in a Convex Mirror alludes the sixteenth work Self-portrait in a Convex Mirror by the Italian painter Parmigianino, while the Maenads, or hard-partying followers of Dionysus, shown in this 2015 oil-on-canvas work, are a common subject in Ancient Greek pottery and sculpture.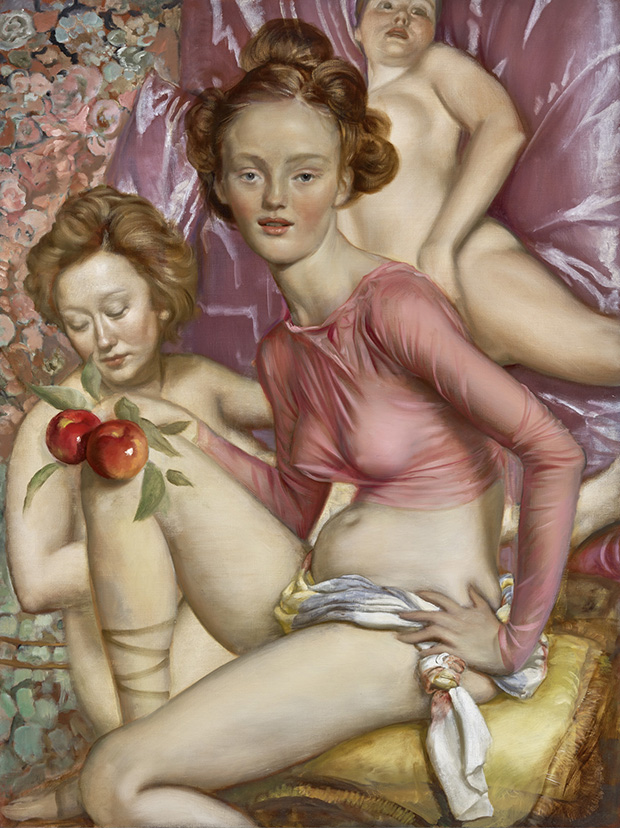 Does this alone elevate Currin to Old Master status, as Godfrey puts it? Of course not; no single artist work can't restore our faith in classical pantheon, or the high position delicate oil paintings once held in our culture. Yet, some awareness of the refinement art once offered, and the problems artists now face is certainly an engaging theme, particularly when viewed in LA, the home of today's biggest producers of fantasy.
For details on the show, which runs until 11 April, go here. For greater insight into Currin's place with pictorial art, buy a copy of Painting Today here; for Currin's classical influences, take a look at our soon-to-be-reissued Phaidon Classics; and if you're curious to see what Currin is like as an interior decorator, buy our book Room, the artist's New York apartment features in this contemporary interiors overview.