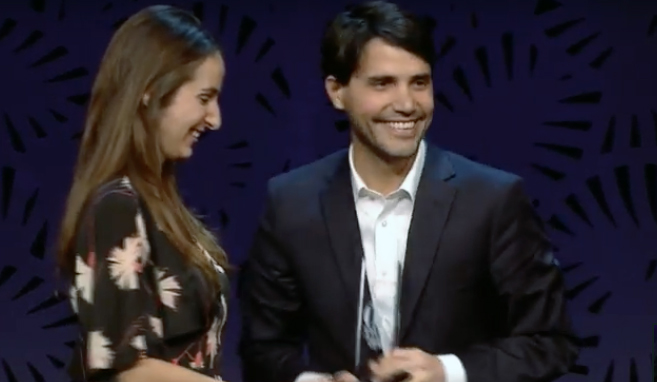 Virgilio Martinez wins Chefs Choice Award at 50 Best!
Central chef and author is crowned chefs' favourite at the awards ceremony in Melbourne
Virgilio Martinez is used to scaling the absolute heights. The Peruvian chef's Lima restaurant, Central, organises its menu according to altitude, from local shellfish just below sea level, through to a kind of edible, pearl-like bacteria that flourishes at 3,600 meters above sea level, by way of Andean valley leaves, macerated jungle fruits and coca leaf bread.
Now this pioneering use of his country's ingredients has helped Central garner the Chef's Choice Award at the World's 50 Best Restaurants awards. Last year, the award went to Juan Roca of El Cellar de Can Roca.
Receiving the award from British presenter Mark Durden-Smith in Melbourne's Royal Exhibition Building Virgilio said: "It's amazing I wasn't expecting this. You mentioned the skateboarding thing and I thought it's me?"
Congratulations Vergilio! Find out why Virgilio won by taking a look through his book Central, here.