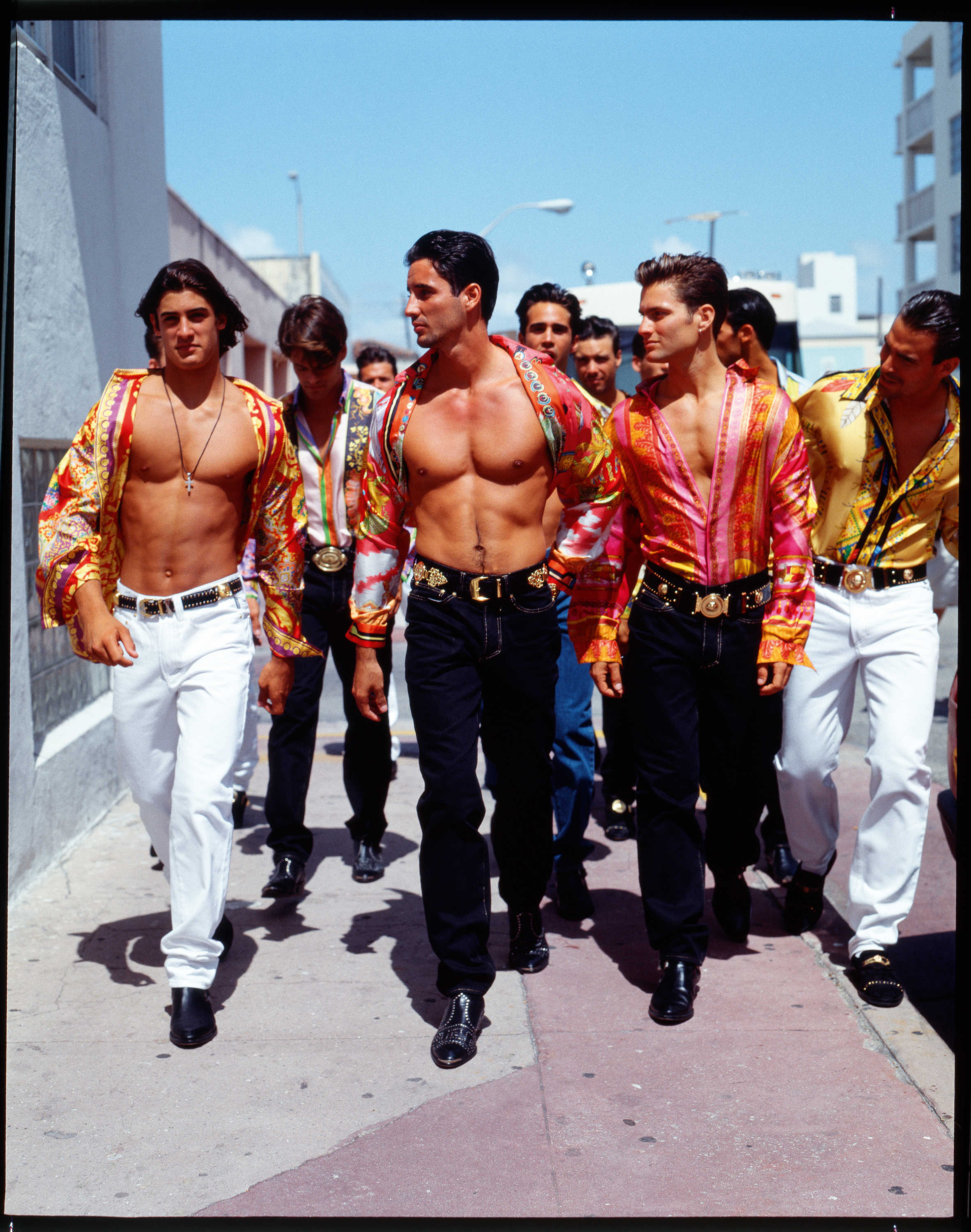 How broad shoulders carried men's fashion through the 80s
The Men's Fashion Book profiles some of the late 20th century designers who beefed up the male beauty ideal
Our notions of beauty change over time. Anyone who compares Botticelli's Venus to the bodies we might see in TV shows such as Love Island, can appreciate this shift. However, when we consider idealised human forms, many instantly think of women's bodies, rather than men's. The Men's Fashion Book shifts this focus.
In this new title, author Jacob Gallagher – Men's Fashion Editor at Off Duty in the Wall Street Journal – profiles not only the stylists, designers and tailors who have shaped men's clothing, but also the models, politicians, influencers, retailers, musicians, actors, industrialists, artists, and photographers that have altered and impacted the male wardrobe.
Within these pages, readers will find a wide variety of examples of male elegance. Consider, the late US President, John F. Kennedy, who during the early 1960s "matched slim-fitting suits—expensively tailored with little shoulder padding, narrow lapels, subtle patterns, a single button, and creased trousers—to ties that were thinner than those of his predecessors."
This slim line profile can be found in another prominent US public figure who found fame a few years after JFK's death. In its profile of Jim Morrison, the Men's Fashion Book singles out the '60s singer's "uniform of unisex tunics, long, dishevelled hair, and tight black leather trousers."
It's a striking look, which still influences designers and wannabe rock gods from Brooklyn to Budapest today. However, many dropped that skinny silhouette in favour of a more bulkier, brawnier build during the later decades of the 20th century. Consider the work of the Italian-born designer, Gianni Versace (top image).
"Versace founded his eponymous label in 1978, and throughout the 1980s and '90s he clad gregarious sorts the world over in painterly silk shirts, Saran Wrap–tight leather pants, and punchy printed blazers," explains the new book. "His clothes hugged the body, accentuating all parts of the male anatomy. In ad campaigns, men often didn't wear shirts at all—their sculpted muscles were just part of the outfit."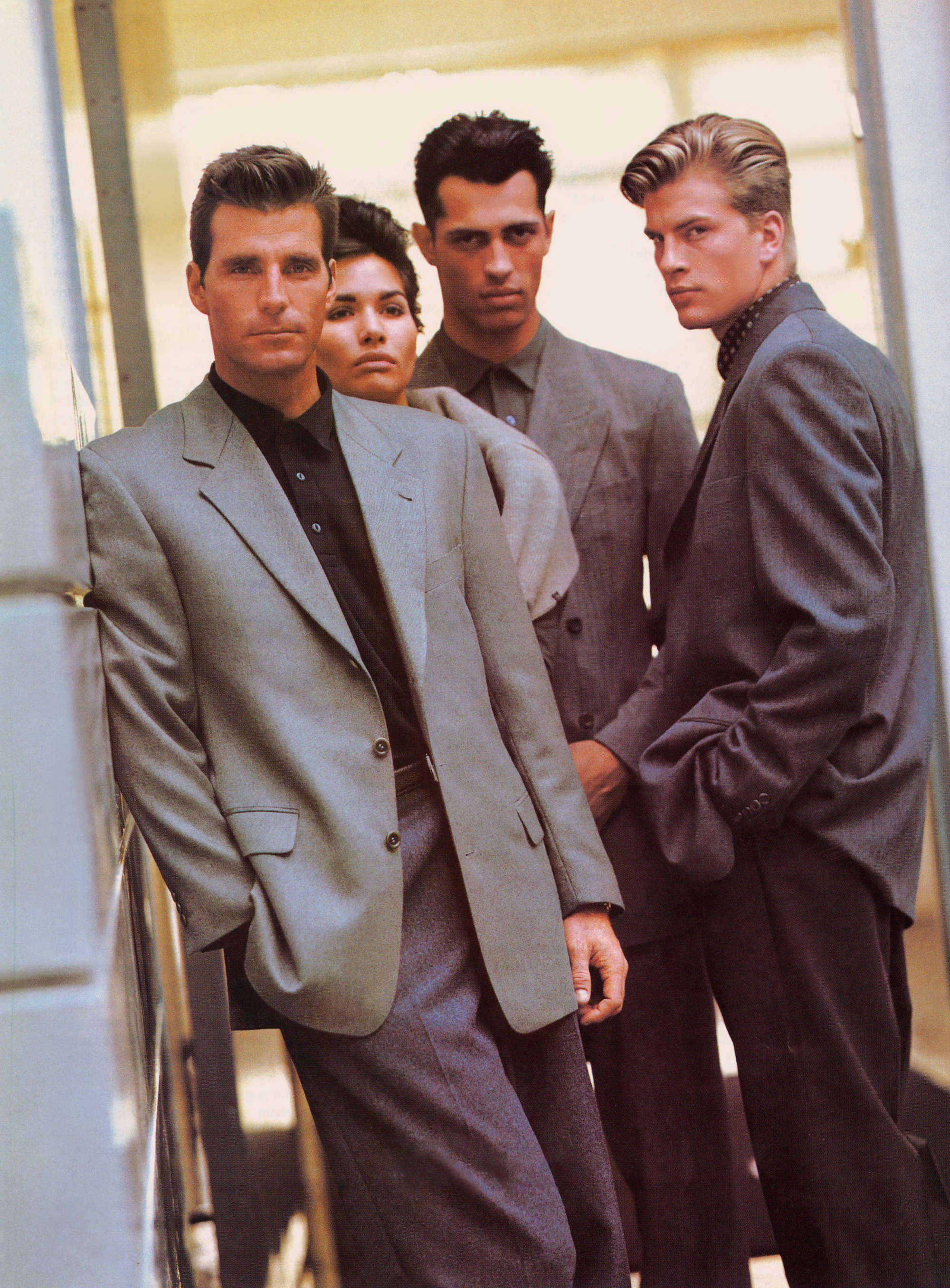 Versace wasn't the only one bringing broad-chested clothes to the menswear departments during the late 20th century. The book also profiles the French designer Claude Montana, "known as the 'king of the shoulder pad'" who "brought fresh blood to Paris fashion with oversized jackets and well-defined shapes," during this time, as well as Hugo Boss, the German firm, once known for narrow-shouldered suits, which, found success during the 1980s, thanks in part to its "double-breasted business suits with wide shoulder pads, which appealed to a new generation of conspicuously wealthy businessmen."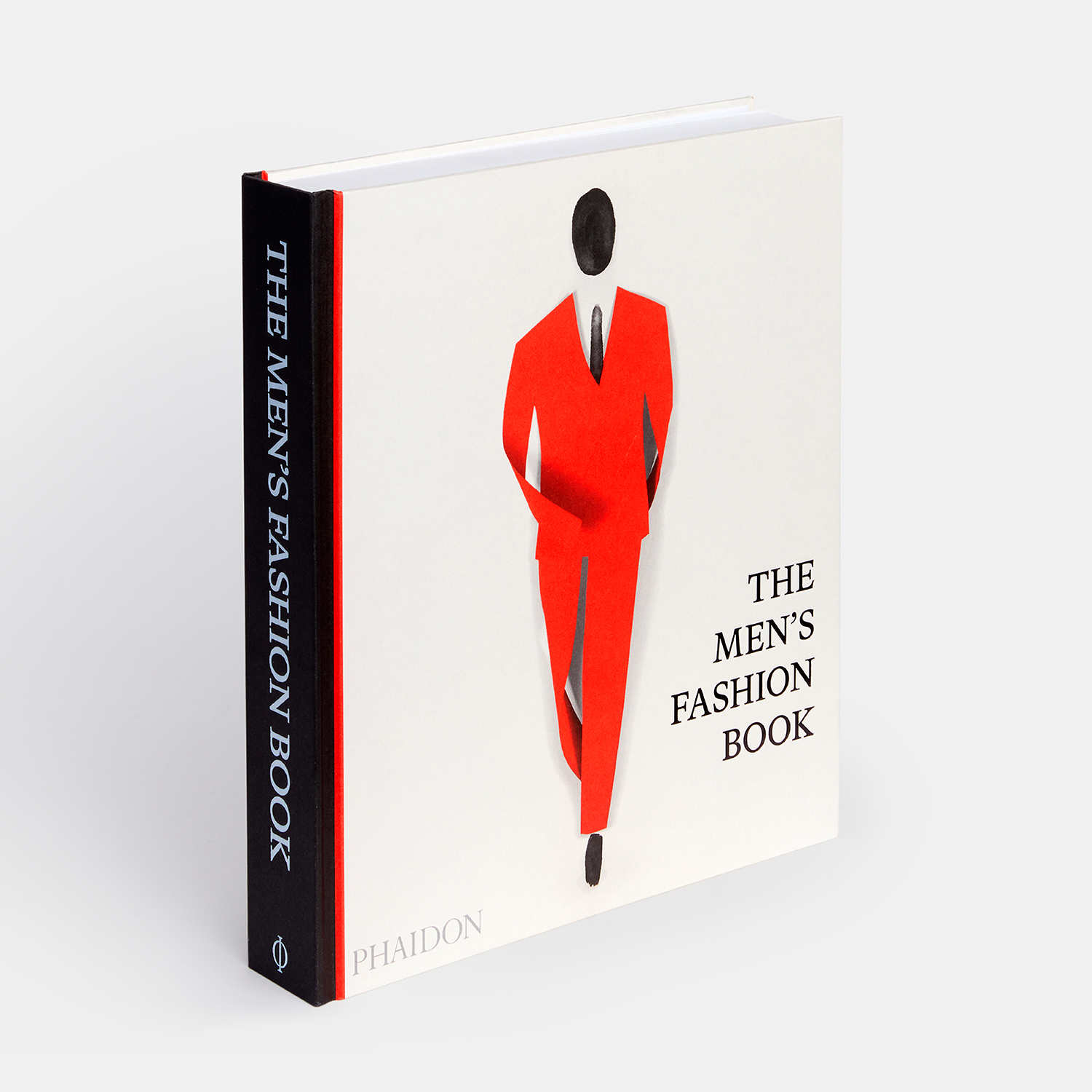 Those Hugo Boss businessmen might not have been hitting the gym with quite the same application as Versace's South Beach models, but, with the aid of a little tailoring, they could broadly cut the same figure. To take a better look at men's fashion through the ages, order a copy of The Men's Fashion Book here.