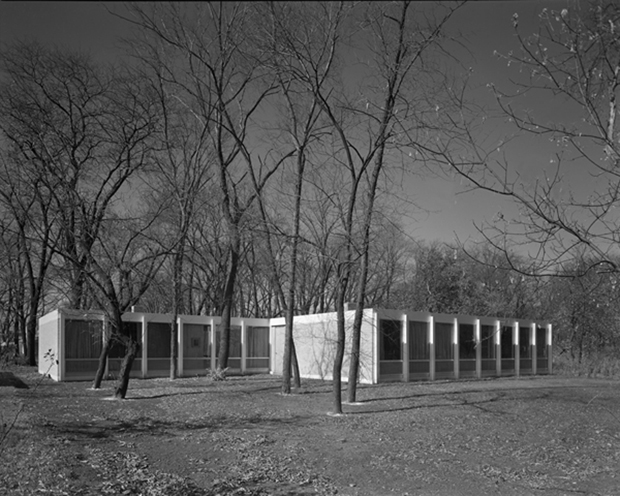 Mies van der Rohe house opens to the public
McCormick House is restored by Elmhurst Art Museum with new sections open to view
Next year we are publishing what we are confident will be the most comprehensive Mies van der Rohe book ever assembled. So we were happy to learn this morning that parts of Mies's McCormick House in Elmhurst, Illinois, (60 years old this year) have been restored and are to be opened to the public. Since being moved a few blocks to a local park in 1994 (being the first of his steel frame row houses it's eminently transportable) McCormick House has served as part of the Elmhurst Art Museum.
The McCormick House was Mies van der Rohe's prototype for a group of row houses planned for development in Melrose Park, Illinois. A one story adaptation of the exterior curtain wall of his famous 860–880 Lake Shore Drive towers, it served as a prototype for an unbuilt series of speculative houses to be constructed in Melrose Park, Illinois and served as a lab for his design development.
In 1952, at the time of its completion, the McCormick House floor plan expressed a radical change in thought about the way people live. Introducing open plan design and a modern aesthetic, yesterday's formality was replaced by collaborative spaces for both entertaining and family activity. McCormick House's living space paved the way for current trends in residential design, creating a connection to the outdoors, while gathering the family in and around the kitchen - the heart of the home.


 
Van der Rohe strived towards an architecture with a minimal framework of structural order balanced against the implied freedom of free-flowing open space. He called his buildings "skin and bones" architecture.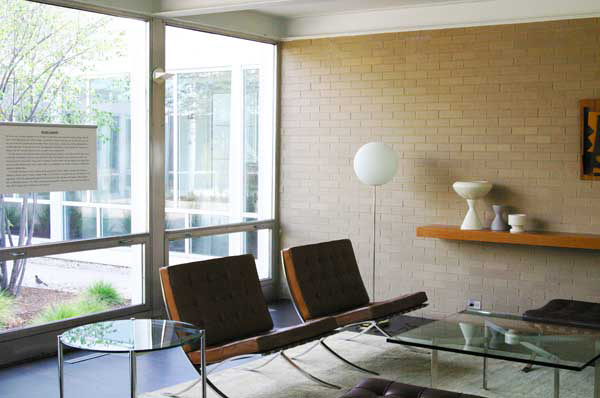 Now the museum has moved forward with its refurbishment of the building and has made previously off limits areas pubic. "With the new phase, the Carport and Living/Dining Room recieved a facelift," The museum announces on its website. "The Carport area was redesigned and includes new, updated text panels providing accessible yet scholarly information about Mies and the significance of the McCormick House. Several windows were uncovered, providing visitors with a view into the private section of the house."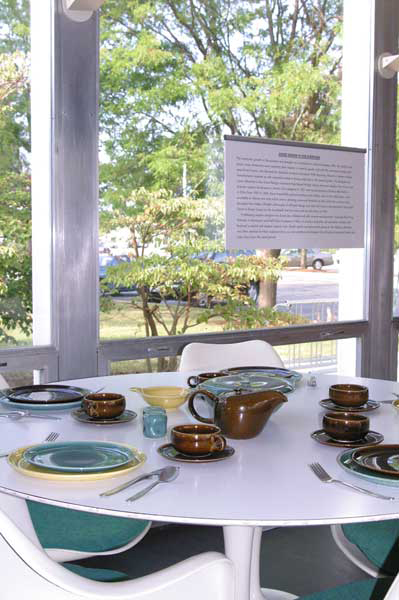 "The Living/Dining area serves as a hybrid space: a living room with seating for visitors that includes furnishings by some of the most important and innovative American designers of the postwar period, such as Mies himself, George Nelson, and Florence Knoll, as well an exhibition space with focused groupings of ceramics, functional objects, and art."
In their efforts to honour the room's original interior design, the museum commissioned a 10-foot floating shelf for the brick wall, and added new lighting consistent with the period. We think they've done a great job. See for yourself here, take a look at our current Mies books and keep an eye out for the new Mies book in the new year.