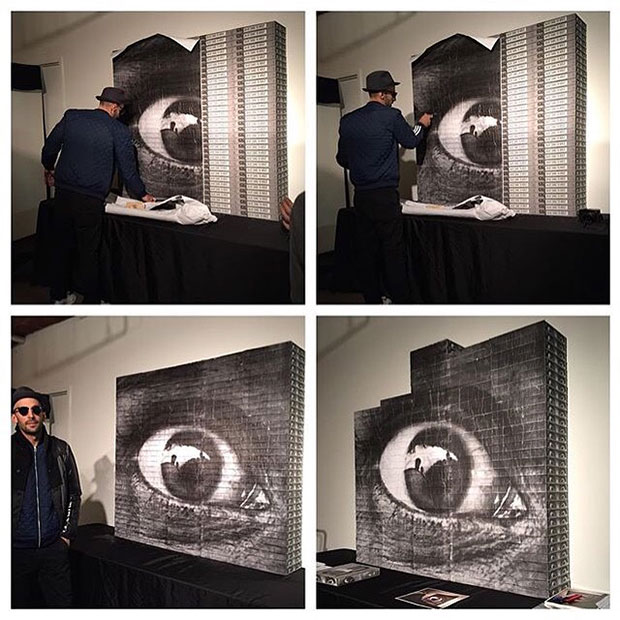 JR cuts and pastes in Canada
The artist turned up for two very special openings in Canada this week - and we were there
You may not know about Nuit Blanche - the night-long annual party that transforms the city of Toronto into a giant art exhibit for one night from sunset to sunrise. The wonderful JR does however, and played his part in bringing his own kind of vibrancy to events in the city at the weekend.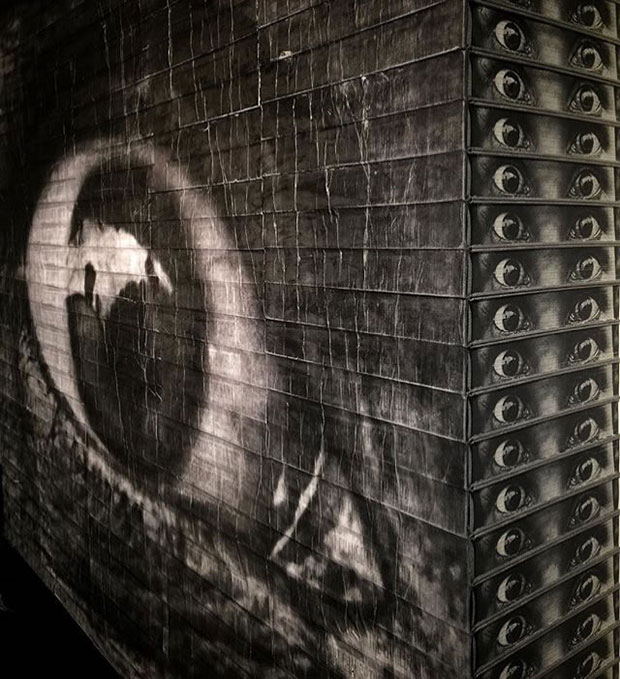 On Saturday (October 3), in the east end lobby, 401 Richmond and Swipe Design | books + objects co-hosted the Canadian launch of the artist's new monograph. For the launch, JR, wearing his signature fedora and black sunglasses, pasted one of his infamous eye photographs onto the spine of his new book.
To buy the book, Swipe Design | books + objects 'cut' it free and fans and collectors were able to take home a small piece of the photograph.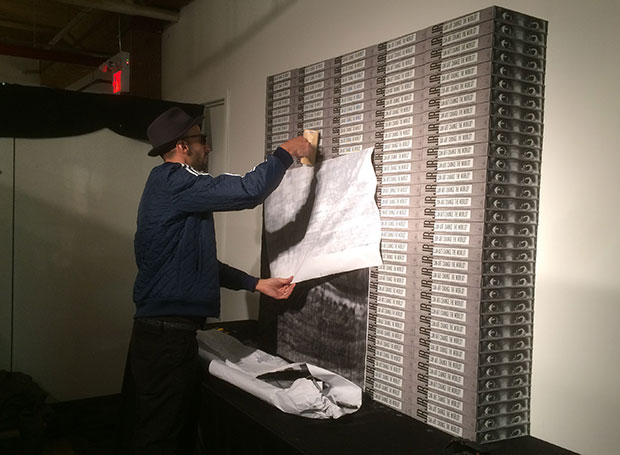 If you're in the city but you missed it you can still see the books on display and even buy one over the next few months at Swipe Design | books + objects.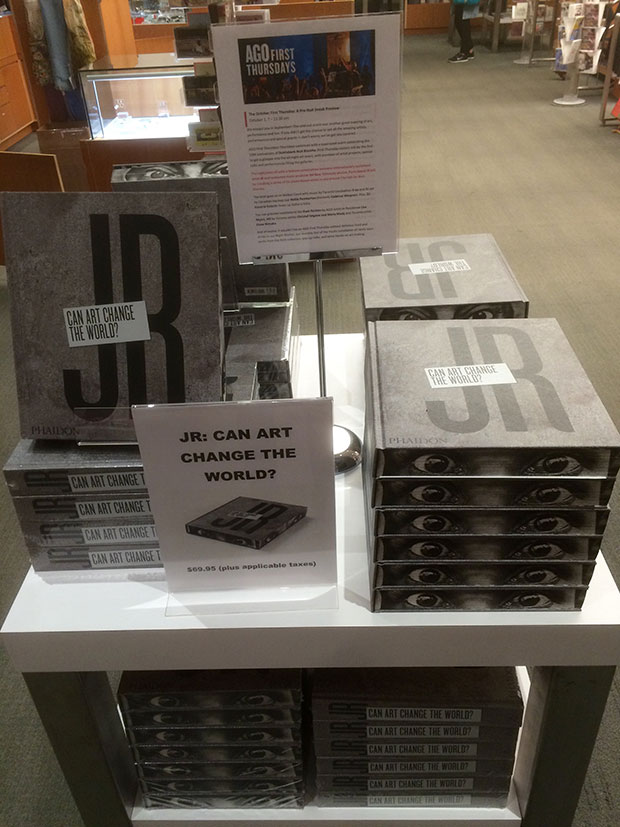 The show is housed in the Richmond Building in downtown Toronto, ON and one of the city's most legendary artistic hubs so well worth a visit in its own right. A vibrant mixed-use building, bought by the Zeidler Family in 1994, the 401 contains a thriving group of artists, artisans, filmmakers, designers, architects, galleries, musicians and shops.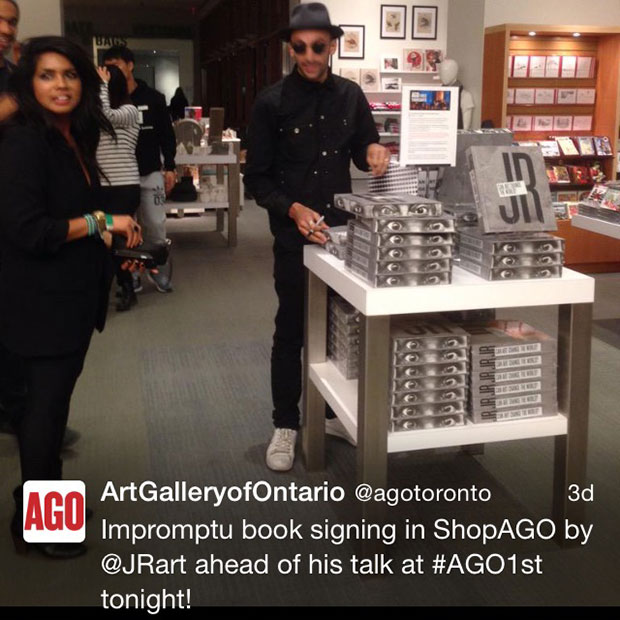 JR also popped up the previous Thursday at the Art Gallery of Ontario. At the October AGO First Thursday party, a supersized event celebrating the 10th edition of Nuit Blanche, JR spoke with music producer Sol Guy about their collaborative art projects and JR's new politically charged film Les Bosquets. After the chat JR surprised fans by signing copies of his new monograph in the AGO's bookstore.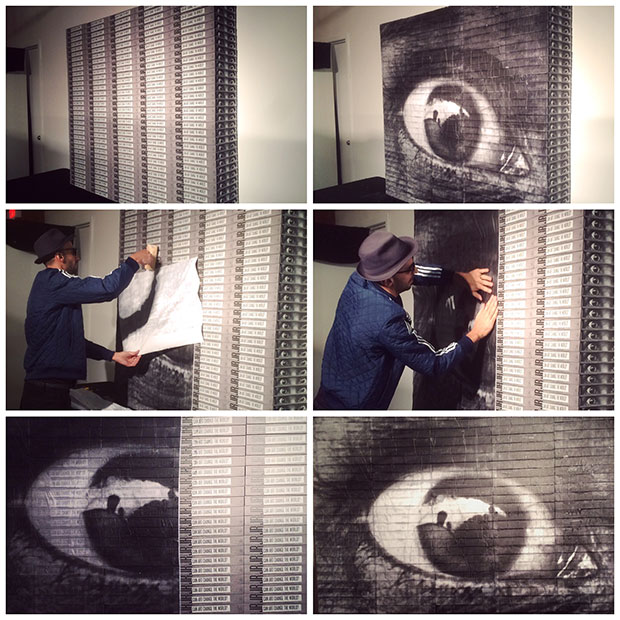 If you are intrigued by this important artist and want to know more, order a copy of JR's forthcoming book, Can Art Change the World?