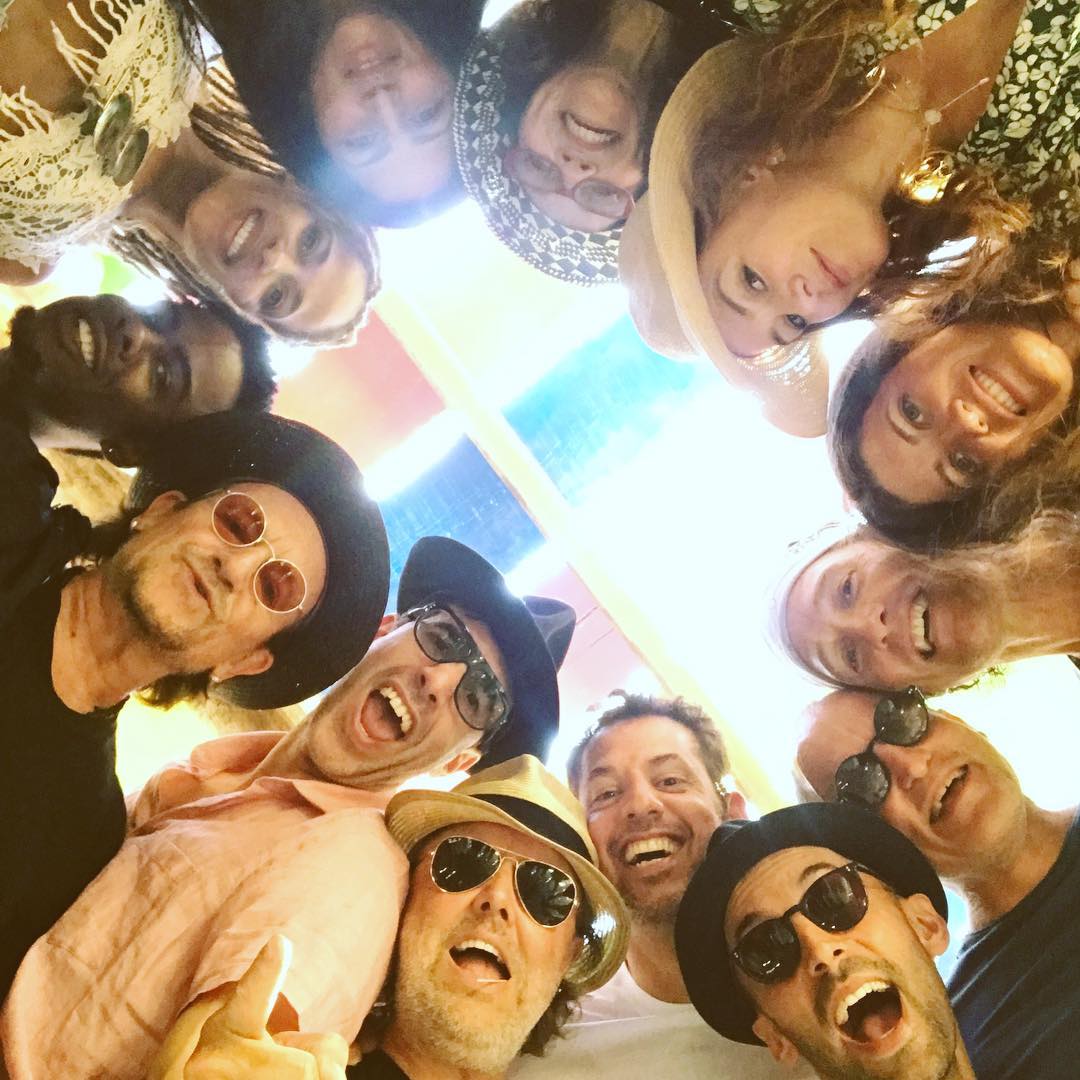 That's a pretty A-list summer holiday selfie JR!
The artist chills with Bono, Chris Rock, Sacha Baron Cohen, Woody Harrelson and Matthew McComaughey and co.
After campaigning along the Mexican border, receiving an Oscar nomination, opening an acclaimed exhibition in New York, and helping Massimo Bottura establish his haute cuisine Parisian soup kitchen, the French artist and activist JR deserves a summer break. So, it doesn't come as any surprise to see that he's spent a little time away with friends, somewhere quiet and warm.
However, it's a little more surprising to see just which set of friends he's spent some of July with. A few days ago JR joined his buddy the US talent manager Guy Oseary and his starry crowd at Château La Coste, a vineyard and sculpture and architecture park just to the north of of Aix-en-Provence.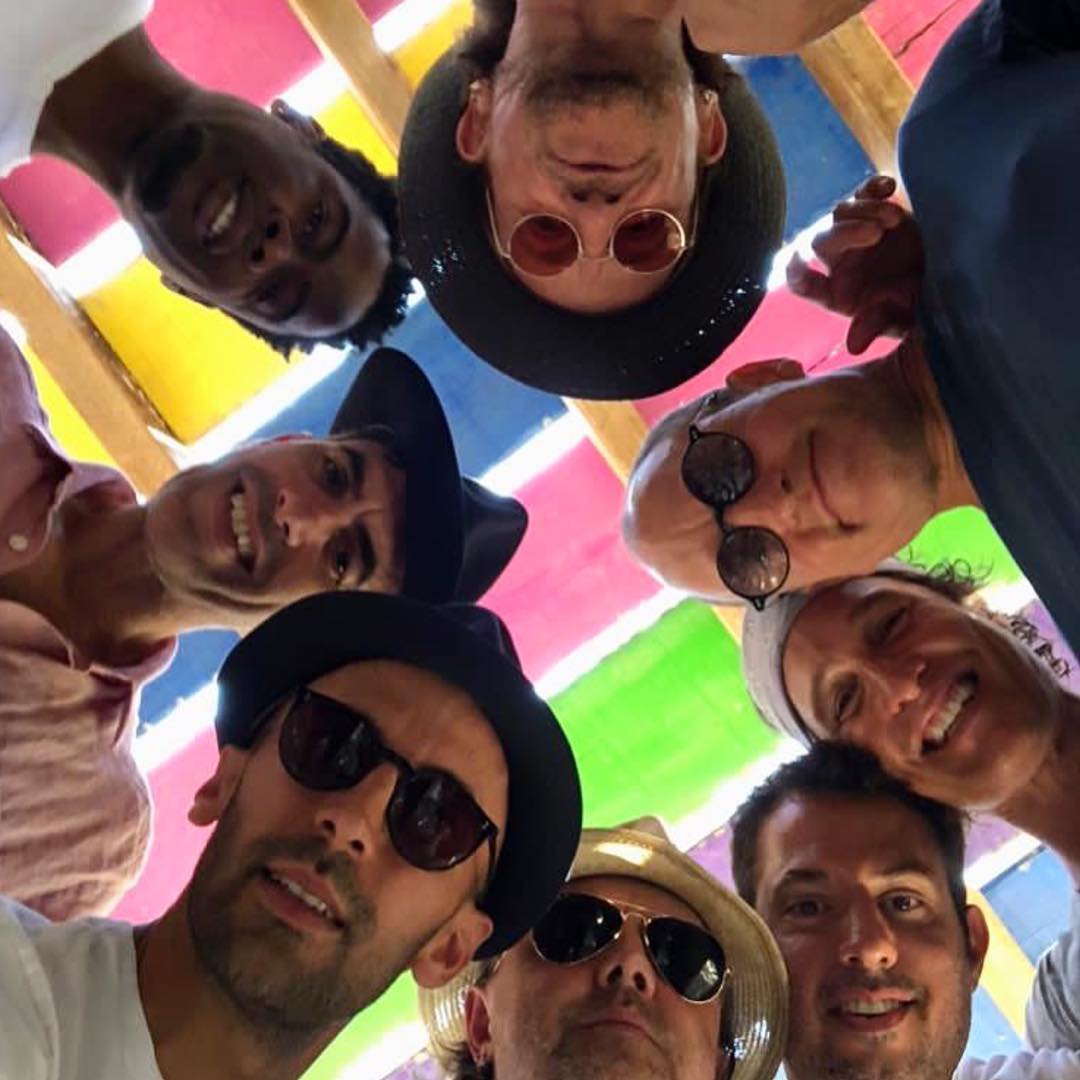 When JR last visited the château back in April 2017, he spent some time admiring the pavilions and follies created by architects as Jean Nouvel, Tadao Ando and Sou Fujimoto, as well as sculptures by Alexander Calder, Andy Goldsworthy, Richard Serra and Louise Bourgeois.
However, this time around, he was a little more taken with Guy's friends, which includes Bono (Guy manages both U2 and Madonna), Chris Rock, Ali Hewson, Isla Fisher, Matthew McConaughey, Woody Harrelson, Lars Ulrich and Sacha Baron Cohen, and Michelle Alves.
This shot was taken in the château's Vietnamese pavilion, created by the young artist Ti-A Thuy Nguyen. Looks like a great place to cool off with friends.
To find how JR went from the streets of Paris to the Hollywood a-list, order a copy of our book, JR Can Art Change the World?, here.