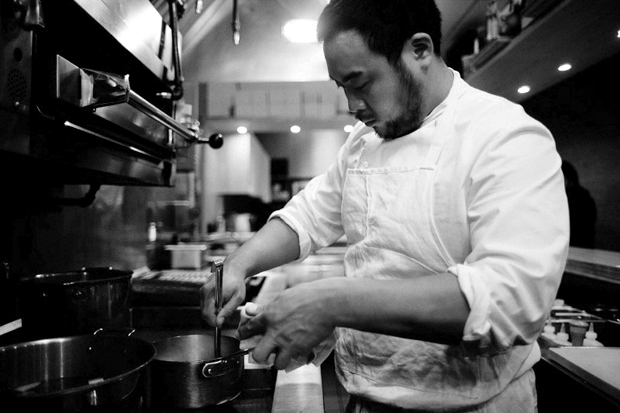 Phaidon chefs succeed at the World's Best Restaurants Awards
The San Pellegrino World's 50 Best Restaurants Awards at London's Guildhall honoured the best restaurants in the world
Coco is Phaidon's who's who of the top 100 chefs to watch. Curated by 10 world-renowned chefs - amongst them René Redzepi of Noma in Copenhagen, Ferran Adrià of elBulli in Barcelona, and Fergus Henderson of St John in London - each master selected their choice of the 10 most exciting and innovative chefs around the world. _Coco _is a unique overview of contemporary, global gastronomy.
And this year's San Pellegrino World's 50 Best Restaurants Awards - held at London's Guildhall last night - proved very successful for several of our Coco chefs.
Iñaki Aizpitarte of Paris' effortlessly cool Le Chateaubriand placed 9th, whilst Pascal Barbot, the three Michelin star chef of the intimate yet innovative Parisian restaurant L'Astrance - which has no menu at all - placed 13th in the world.
And it seems that Alex Atala of São Paulo's D.O.M. restaurant is unstoppable; after winning the Acqua Panna Best Restaurant in South America in 2010 and 2011, D.O.M. rose 11 places in this year's Best in the World award to come in 7th place. Using indigenous ingredients from the Amazon, D.O.M. is quite unique in this competition.
Il Canto in Siena - whose head chef Paolo Lopriore boldly dishes up non-traditional food - was a new nominee in 2010, and has risen to 39 this year; whilst David Chang's Momofuku Ssäm Bar in New York - an eclectic, informal and buzzing Pan-Asian restaurant - came in at number 40.
Meanwhile, London's St John restaurant - whose head chef Fergus Henderson is a Coco curator - has been repeatedly nominated since 2003, and was this year one of only three British restaurants to make the top 50.
Alain Ducasse - another Best in the World veteran and Coco curator - placed 45 with his flagship restaurant, the lavish Alain Ducasse au Plaza Athenée in Paris.
In at 50th is Victor Arguinzoniz of Asador Etxebarri in Atxondo-Bizkaia, Spain, who deals almost exclusively in grilled food; his open fire follows the culinary tradition of the Basque area, whilst his exceptionally fresh ingredients ensure high quality cuisine.
With such great successes from Phaidon's Coco chefs, it is no doubt that Coco remains the definitive guide to the best of global gastronomy.