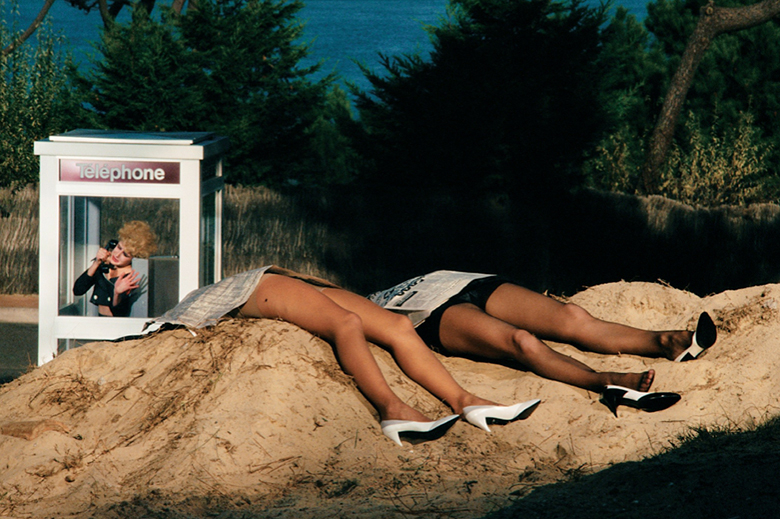 Investigating the deathly side of Guy Bourdin
He turned up at Vogue on a camel and took sleeping pills to elongate his dreams - on the anniversary of the photographer's death, we take a look at the morbid obsessions that fired his fashion imagery
During the 1970s and 80s, no other fashion photographer mixed sex with death quite as ably as the late Frenchman Guy Bourdin who died on this day (March 29) in 1991.
The French fashion photographer who, despite his early friendship with Man Ray, insisted his pictures should not be viewed as fine art, and harboured some particularly morbid fascinations.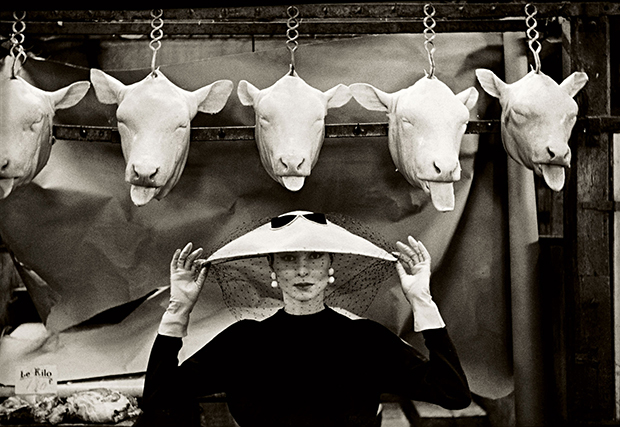 His first shoot for Vogue, for its February 1955 edition, was staged in a Parisian meat market. His famous 1980 Pentax calendar image places the US model Nicolle Meyer naked and prone beside a pool of blood-red nail polish; his 1982-83 campaign image for Roland Pierre looked more like a police accident record than a fashion photograph, while his 1975 image for Charles Jourdan shoes didn't even a feature a model, but instead linked the red of the wedge heels featured with bloody drips emerging from a electrical socket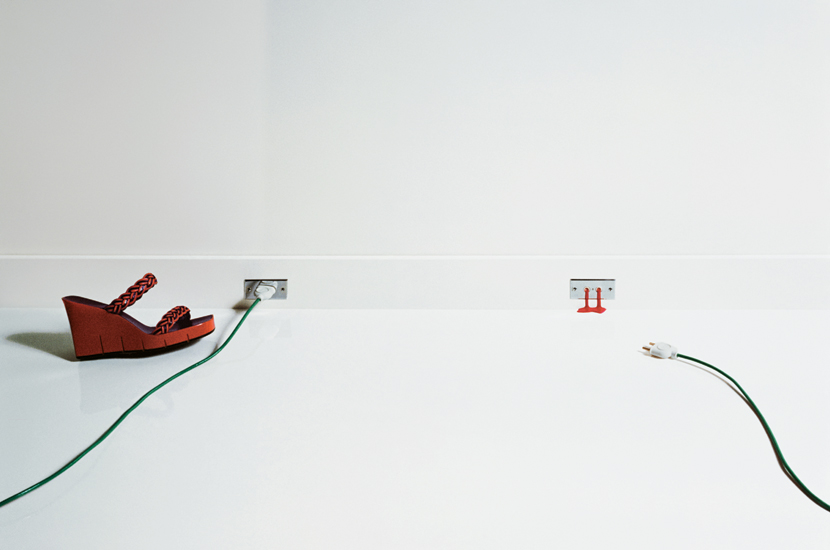 Some, of his markedly misogynistic take on violence, can, perhaps, be accounted for biographically. Bourdin never knew his mother and developed domineering relationships with the women in his life, perhaps to the detriment of those closest to him. Bourdin's wife, Solange Gèze, died in 1971, perhaps as a result of a drugs overdose, while his girlfriend, Sybille Dallmer, hanged herself in 1981.
Other aspects were in keeping with the times. Writing for The Business of Fashion, Phaidon author Colin McDowell, claimed that Bourdin's photos "seemed to many to deliberately set out to make the viewer question things not normally presented through the medium of advertising; things hardly even spoken of in mainstream society: sexual exploitation, sadomasochism and good old fashioned bad taste."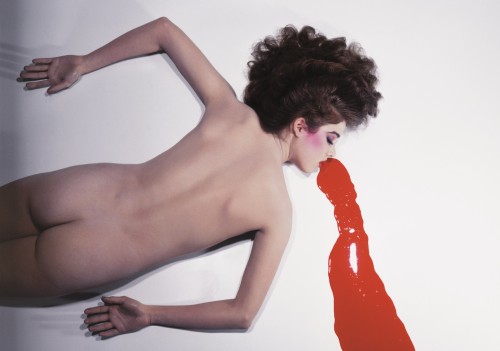 Perhaps psychology is the greatest determinant – Bourdin's behaviour was almost as unhinged as the visions he captured in his pictures. He once rode to French Vogue's offices on a camel; he took sleeping pills in an attempt to elongate his dreams; and, reportedly chose to work with this or that colleague according to their astrological star sign.
In 1982, as his style of photography began to fall from favour, the photographer – facing a huge tax bill, entered a Parisian tax office, called the staff Nazis, and took off all his clothes. Unsurprisingly, he was promptly arrested.
When French Vogue paid off his bills, and freed the photographer from jail, Bourdin told his editors he would have preferred to remain in prison.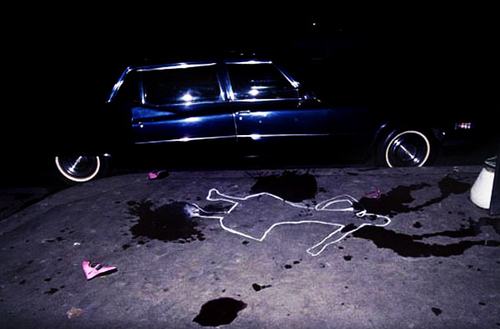 Though he didn't return to jail, Bourdin's work didn't find favour again until after he passed away in 1991, succumbing to cancer; and so sadly he never lived to see an era when quite so many photography lovers - and followers of fashion - came to appreciate his sexy, deathly point of view.
To see more of his pictures and learn more about the man behind the images order a copy of our Guy Bourdin book here