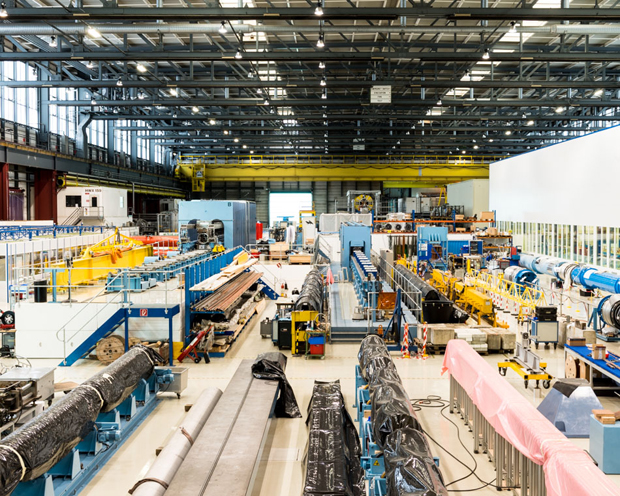 The science and serenity of CERN
The industrial photographer Alastair Philip Wiper shoots the colourful and beautifully ordered in Geneva
For many, a trip to the European Laboratory for Particle Physics, commonly referred to as CERN, in Geneva, might coming at the pinnacle of a long and storied research career. Yet for English photographer Alastair Philip Wiper it's a regular occurrence.
"CERN is a wonderful place. Human beings do magnificent things there," says Wiper, who is based in Copenhagen. "It is the birthplace of the Internet, and it is the home of the Large Hadron Collider (LHC), the world's largest particle accelerator."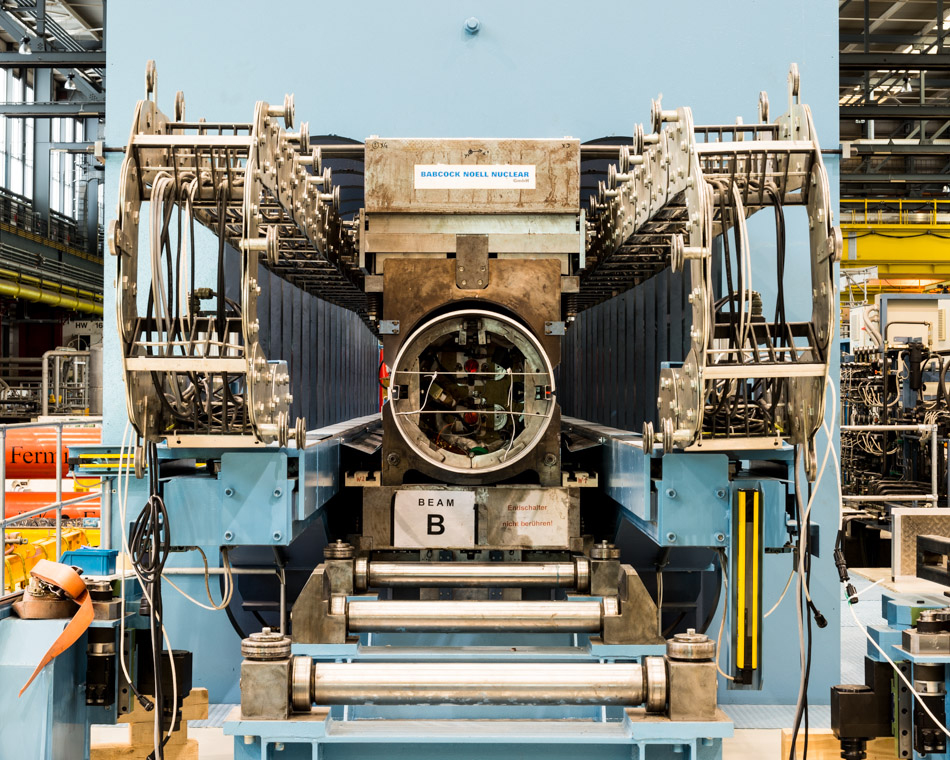 After photographing the laboratories at CERN for the first time in 2012, Wiper returned this summer to take a closer look while the LHC was shut down.
"I am lucky to visit every now and then to photograph some of the mind-boggling things that are happening there," he says. "I got to go underground to photograph the ATLAS detector, one of the experiments that is analysing particle collisions, and one of the experiments involved in detecting the Higgs Boson particle. At 45m long, 25m in diameter, and weighing about 7000 tonnes, it is a beast."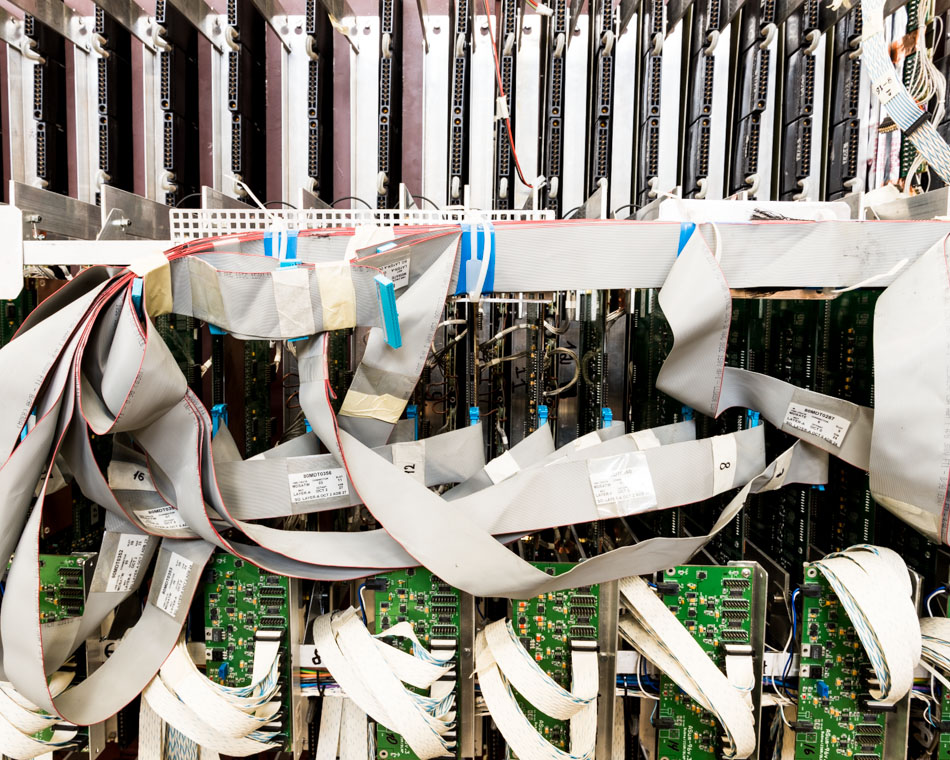 Housing complicated and advanced experiments, the laboratories at CERN are surprisingly photogenic and graphical; coloured pipes, rotors, steel casings and even lockers and hard hats hanging on a wall generate colourful patterns and order among the seemingly chaotic industrial atmosphere - perhaps a reminder that even though many may not understand what is going on at CERN, there is a point and order to it.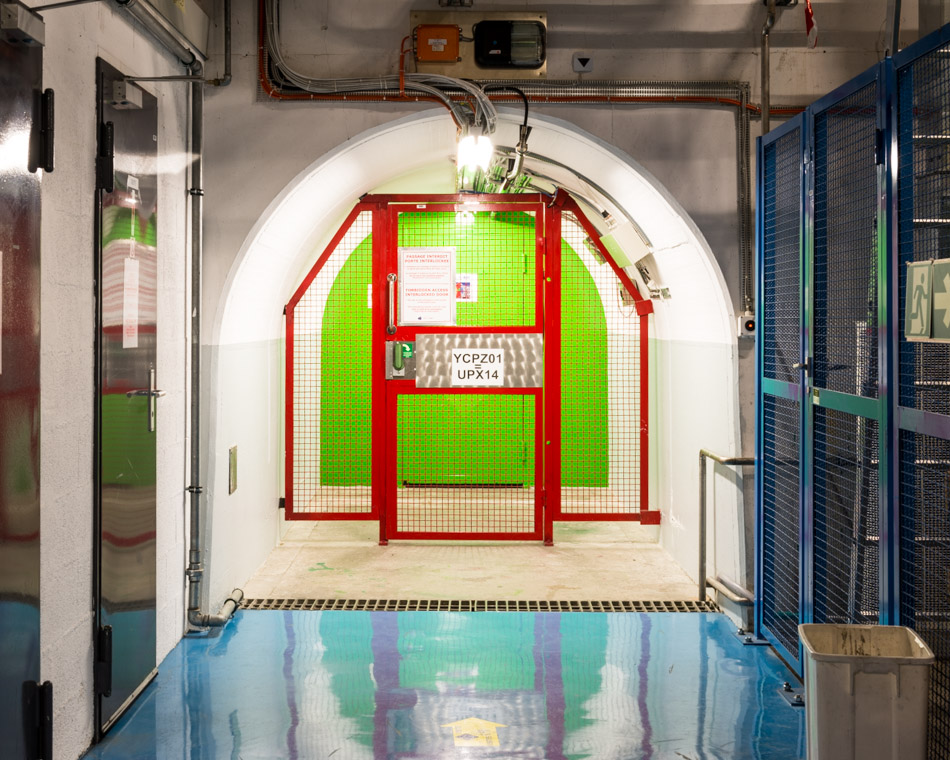 Photographing modern industry is Wiper's speciality. He's shot everything from the industrial buildings which house the manufacturing of plastic containers for the medical industry and the distilling of Absolut spirits to experimental solar power plants and the building of the Copenhagen metro. On his travels around Europe and the UK Wiper has also been charged with photographing the buildings and people, which serve industry such as ITV Westcountry News studio, Guildford Cathedral, Galeries Lafayette in Paris and architect Arne Jacobsen's SAS Royal Hotel and its famous Room 606 in Denmark.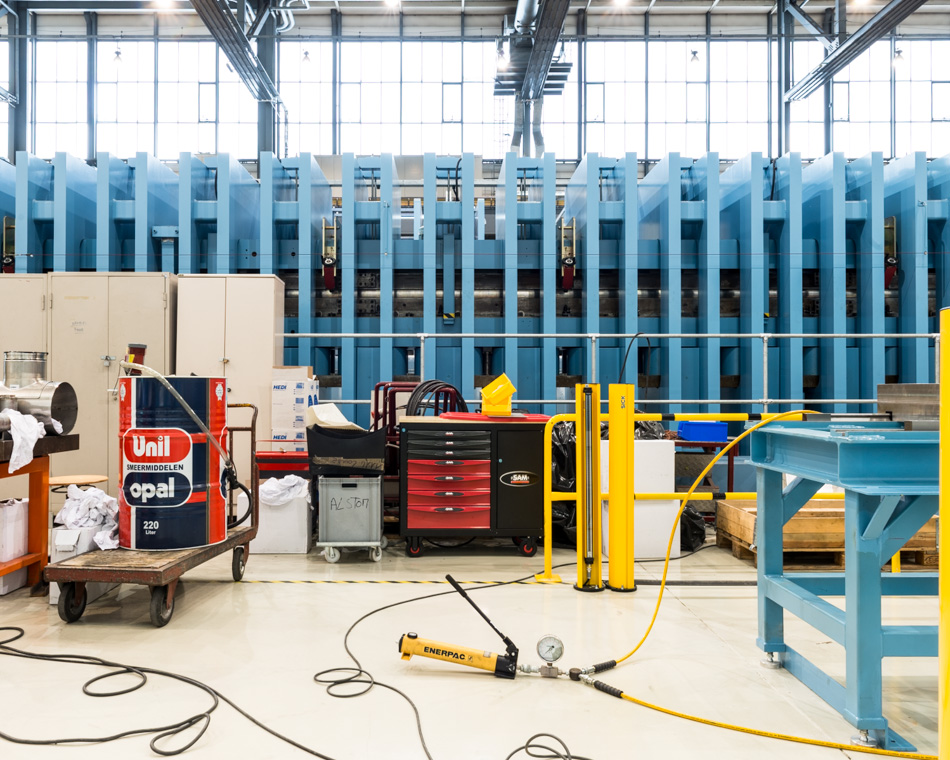 "The things that human beings create and build amaze me, and I take an anthropological approach to the subjects of my photography," Wiper says. "We rarely consider the infrastructure, the strange technology inside industrial estates, or those gargantuan buildings by the side of the motorway. But we should, because it is incredible." Perhaps, with this series, our appreciation for these undertakings has grown.
See more of Alastair's work here. For further insight into great architectural photography, consider our Hélène Binet book, Composing Space, the only monograph on the work of this contemporary photographer of choice for today's major architects. For more on dizzying, modern infrastructure, consider our book, Living In The Endless City. For more wonderful scientific photography, try Ancient Light, a lavishly illustrated photographic exploration of the universe from astronomer David Malin. Buy them all from the people who made them, here.