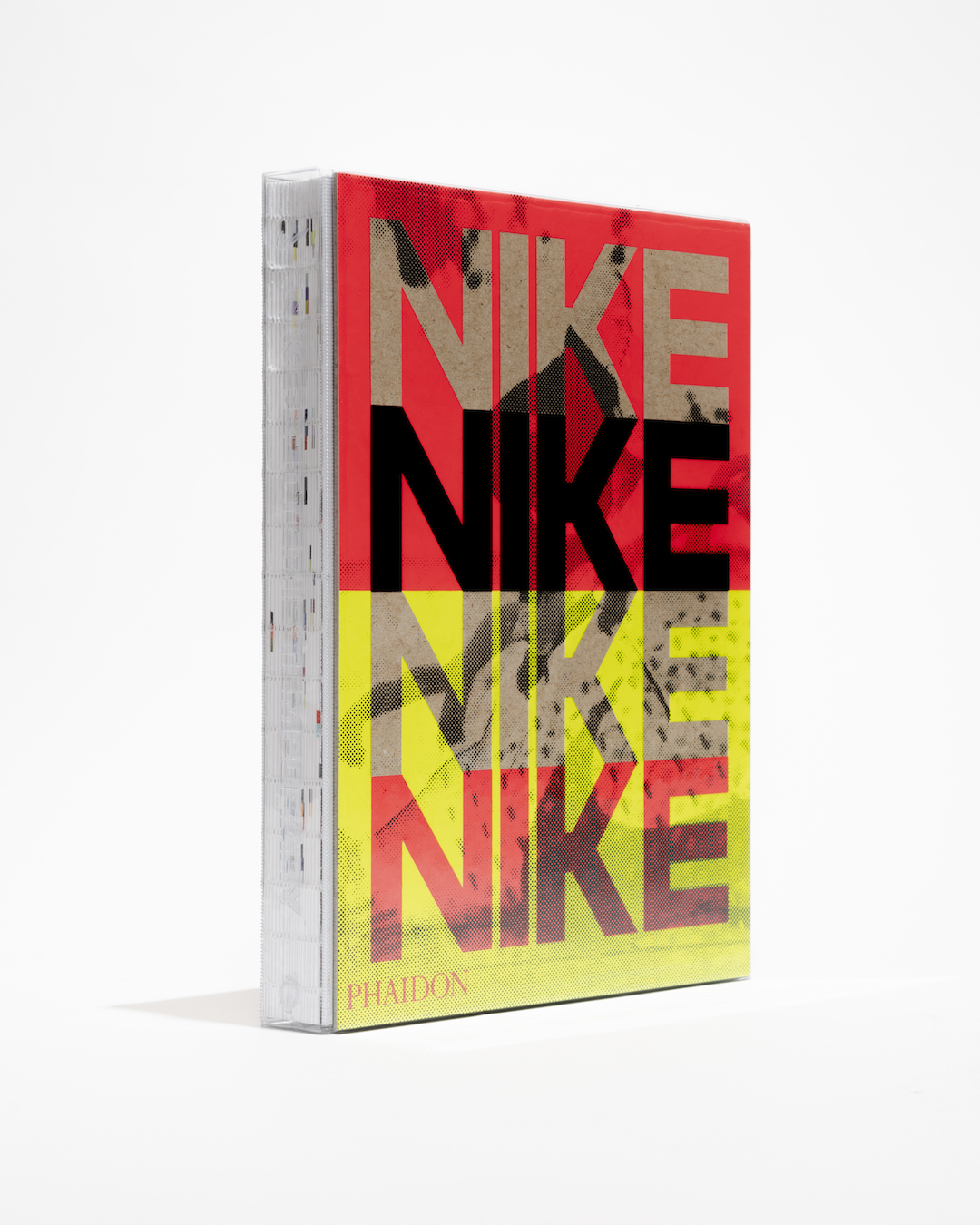 Announcing a landmark publication - Nike: Better is Temporary
This immersive visual survey offers an unprecedented, behind-the-scenes exploration into Nike's ethos-driven design formula, placing industry-defining innovations and globally recognized products alongside previously unpublished designs, prototypes, insider stories, and more
We all know the fastest runner comes first in the race, but what makes for winning design? "History has proven when Nike and the world's best athletes put our faith in one another, great things happen," writes Mark Parker, executive chairman of Nike in our landmark new book, Nike: Better is Temporary. "What makes our teams special is not only how we translate an athlete's feedback into innovation but also how we share a bit of their soul with the world. Because the true personality of a product is revealed when we get to know the people behind the achievements."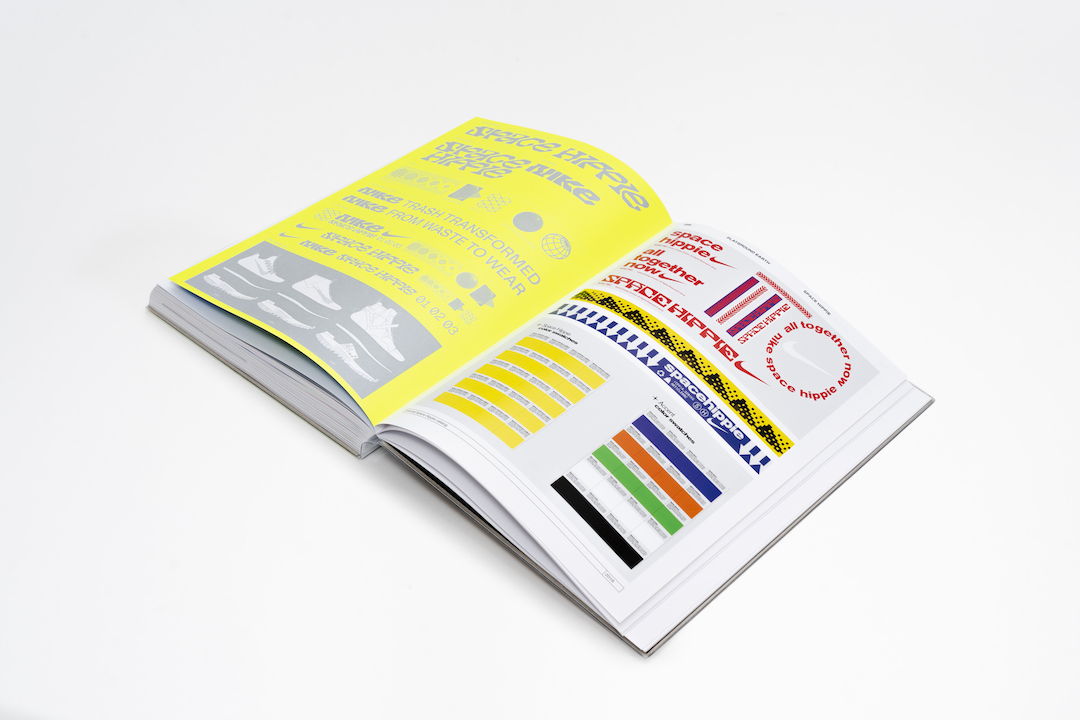 The beauty, passion and innovation at play in that process is laid bare in our new book, an immersive visual survey that offers an unprecedented, behind-the-scenes exploration into Nike's design formula, placing industry-defining innovations and globally recognized products alongside previously unpublished designs, prototypes, insider stories, and more.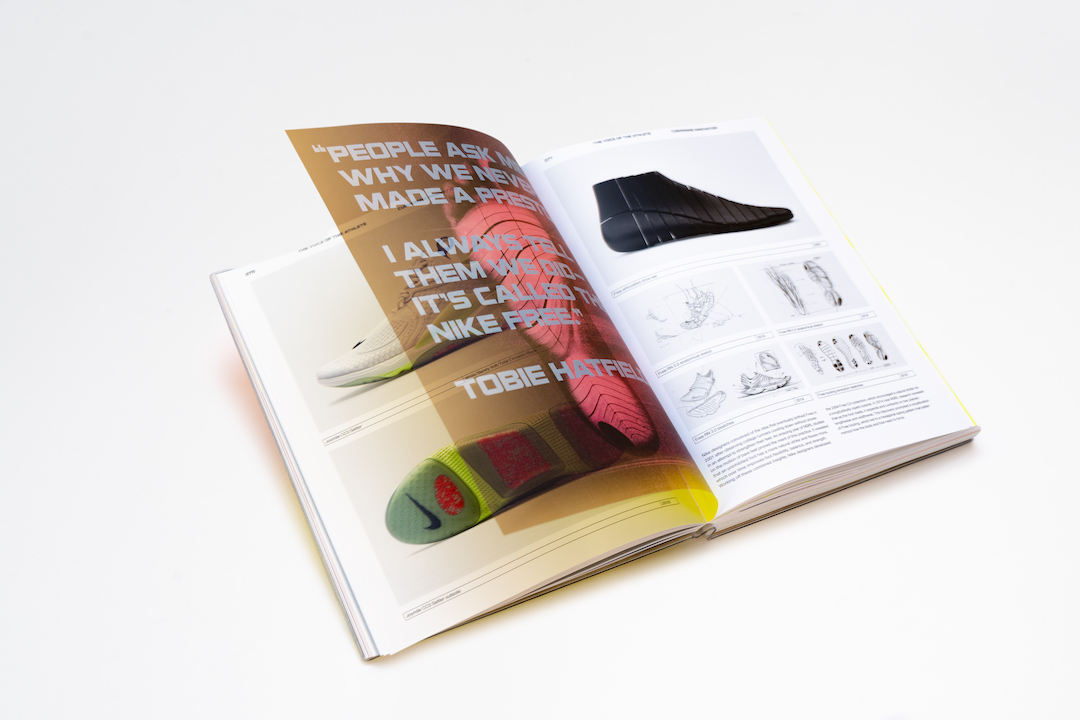 The book features detailed descriptions of the design processes, from the 1971 graphics brief for the famous Nike Swoosh logo, right through to today's latest sneakers, sports equipment and apparel. Nike: Better is Temporary also describes the stories behind many of the brand's most fruitful relationships with athletes past and present.
Nike: Better is Temporary also showcases world-famous products, such as the Air Force 1, the Pegasus, the Air Max and the Cortez, alongside less familiar ones, including the revolutionary, ecologically focused Space Hippie collection; the Air Zoom UNVRS FlyEase, which features fold-down magnetized heel, to aid disabled wearers; and the CruzrOne shoe, for runners who like to go a little slower.
The way in which sporting achievement is transferred into innovative design is a key focus, of course, yet the book also details Nike's all-embracing approach, with passages detailing its dedication to recycling and ecology, as well as its commitment to creating products for athletes of all abilities, cultures and creeds.
Arranged in thematic chapters, the book begins with Breaking2, an introduction detailing Nike's 2017 attempt to facilitate a sub-two-hour marathon, before going on to examine the company's incredible heritage by focussing, variously on performance, brand expression, collaboration, inclusive design, and sustainability.​
The first chapter, entitled The Voice of The Athlete, examines how close collaborations with elite athletes inform the company's research, innovation, and design processes, leading to better products for both professional and amateur athletes alike.
Chapter two, Design That Speaks, reproduces a selection of iconic Nike ad campaigns and brand designs before examining how the company's daring communications methods inform its consumer experiences and community initiatives.
The third chapter, Dream With Us, is all about collaboration. It shows how the company has cultivated relationships across athletic and creative fields to accelerate innovation and design.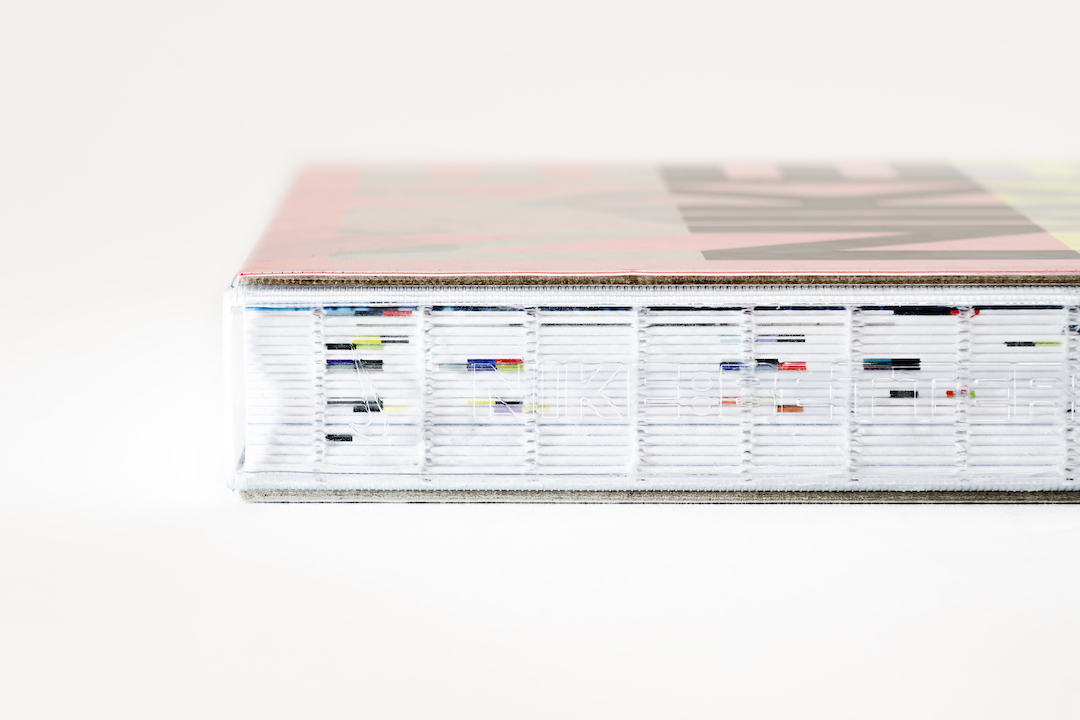 Nike's mission to "Bring Innovation and Inspiration to Every Athlete in the World" is the subject of chapter four. This part of the book shows how, by adapting hyper-specific insights from athletes of diverse abilities, cultures, genders, and more, Nike not only improves the performance of athletes everywhere, it also demonstrates its essential belief that "If you have a body, you're an athlete."
In the book's final, fifth chapter, Playground Earth, there's a detailed examination of Nike's efforts to protect the future of sport through waste reduction and decreased water and energy use. It also chronicles the company's ongoing attempts to reduce and remove harmful materials from its supply chain, and initiate closed-loop manufacturing processes—initiatives that have hastened breakthrough innovations, such as Nike Air technology, Flyknit, Flyleather, Nike Grind, and (more recently) Space Hippie and Move to Zero products.
Author and design expert Sam Grawe's clear and engaging text is complemented by a graphics treatment as beautiful and functional as any of the brand's shoes.
Nike's innovative edge is expressed in the book's arresting cover, which features overlapping silkscreened layers of Nike's proprietary Volt yellow and Hyperpunch pink colors, overlaying an image of the world-champion marathon runner Eliud Kipchoge printed in a half-tone dot pattern. The book's spine meanwhile, visible through the clear jacket, enables readers to admire the series of colored tabs that extend from its interior pages.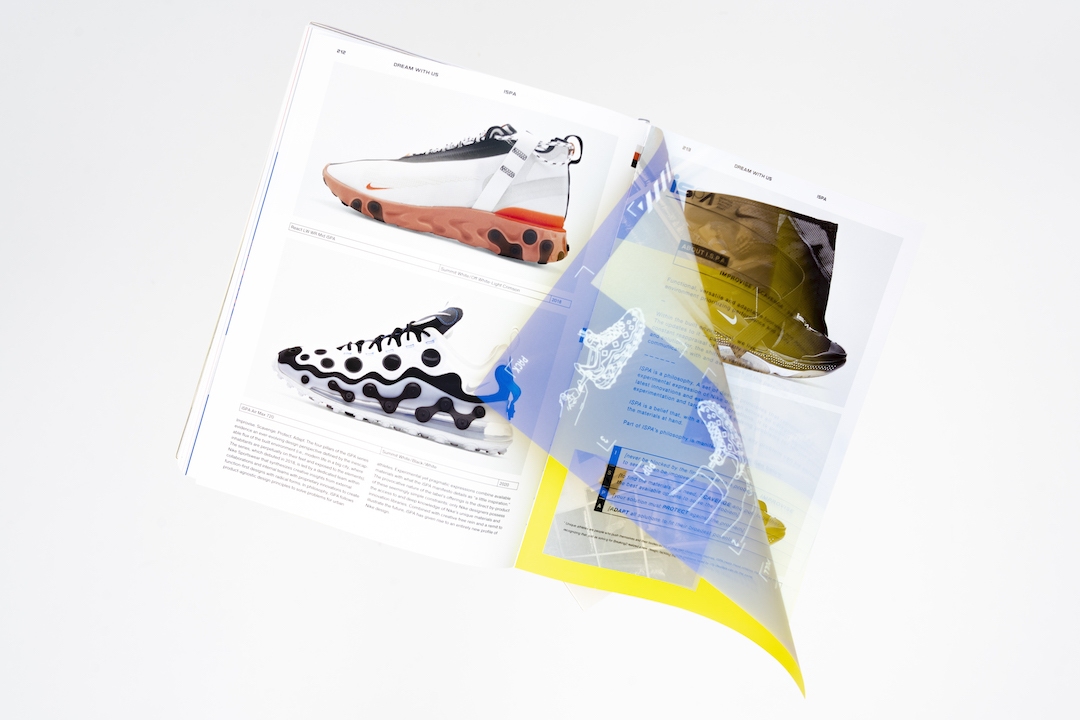 Combining 500 illustrations with stories, insights, knowledge, passion, and history shared by Nike's remarkable team, ​Nike: Better is Temporary ​will serve as a manual of innovation and inspiration for generations to come. If you want to improve your game in pretty much any sphere, from sports to fashion, commerce to design creativity, you should get this book. To order your copy of Nike: Better is Temporary and find out more, go here.