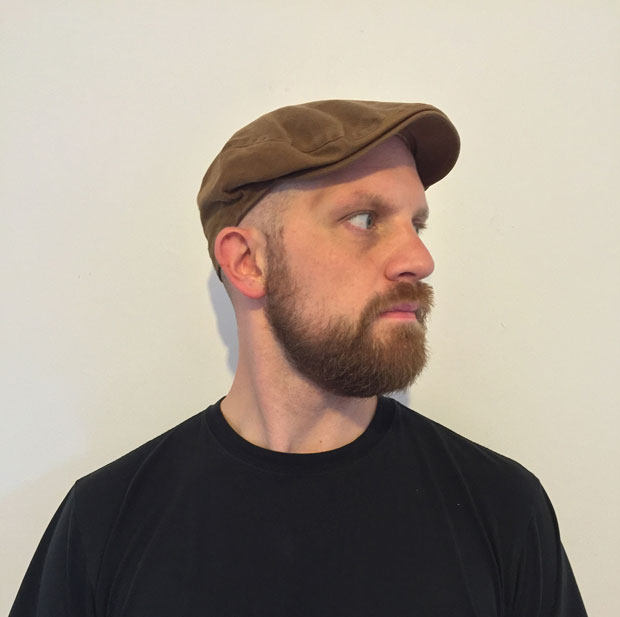 Ryan Mosley - Why I Paint
Exploring the creative processes of tomorrow's artists today - as featured in Vitamin P3
Ryan Mosley paints freely and unabashedly from his imagination, eschewing preparatory drawings or sketches in favour of a more spontaneous approach. Accordingly, his brushstrokes are expressiveand gestural, giving the feeling that the fantastical characters that parade across his paintings have simply stepped out of their very own psychedelic world and onto the canvas. His technicoloured palette only adds to this hallucinatory effect; bright stains of neon pink or incandescent orange often pulsate beside shadowy swathes of aubergine purples.
Art historical and literary motifs frequently inform the merry assortment of characters threaded through Mosley's paintings. A closer look at the artist's painting method reveals that his exuberant oils are born from overlaying thin washes of colour until the oily, slippery surface almost glows. There is clearly an interest in the line between figuration and abstraction in his work. Here, the Vitamin P3-featured painter tells us what interests, inspires and spurs him on.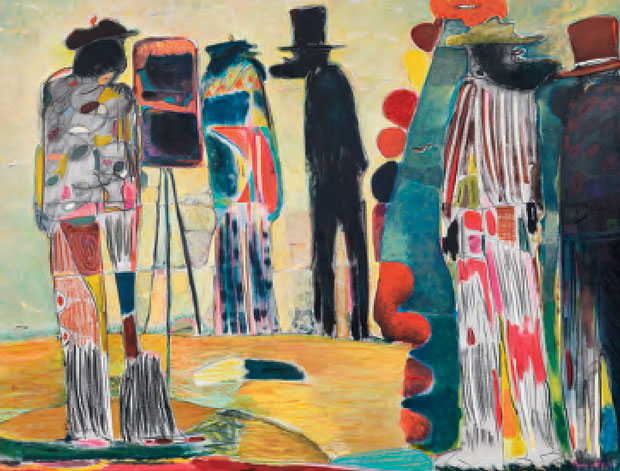 Who are you? I am Ryan Mosley, a Painter born in Chesterfield currently living and working in Sheffield UK.
What's on your mind right now? Lots of things are on my mind right now, in no particular order they are: getting the kids ready in time for nursery, walking the dogs, finishing off the paintings for an upcoming exhibition in Antwerp.
How do you get this stuff out? Sometimes it feels easy, you convince yourself of this, then you realise it's not. It's a constant flux of ideas that ferment - some take longer than others to be realised, some need more time to distill and eventually they appear in a drawing or in a painting much changed from how you initially thought. Sometimes you never get it out. It can sometimes feel like you're chasing your tail, getting out those imagined visions of how a painting will look.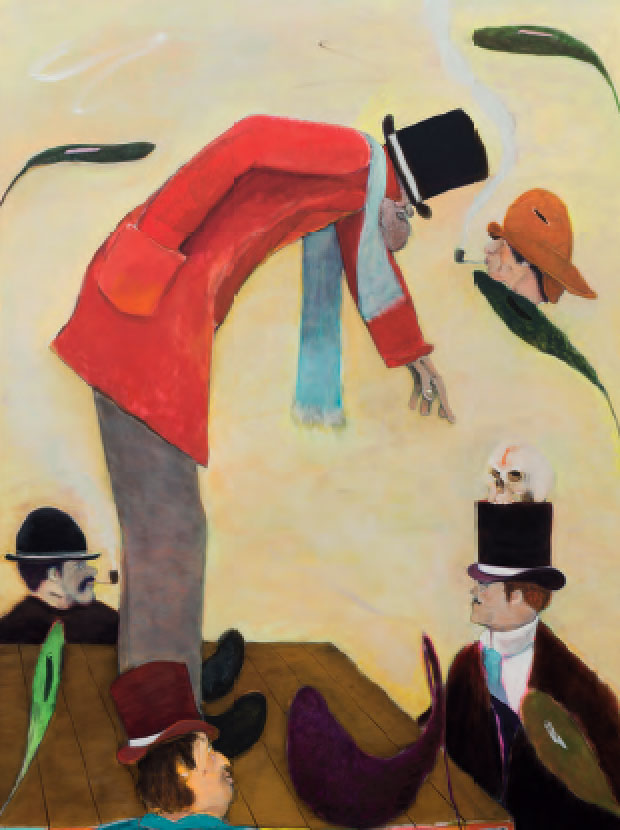 That process in itself can throw up some interesting problems. So maybe it's a constant contradiction of how a day sets out and how it ends. You start with a positive,upbeat, hopeful outlook. You battle with the disappointments of things not quite happening as you would like and then sometimes you manage to get back to where you'd hope the work would be. I guess the real test is the following morning when you go back into the studio. It can be a pleasant surprise or total disbelief in the previous day's decision making.
How does it fit together? Sometimes it can be a visual anchor, a pictorial device to loosely hold the subject in place whilst the rest of the painting unravels itself. This can be an object or a series of marks which suggest something. Maybe a painting starts to feel top heavy and it needs to be balanced; sometimes it's about the painting needing to be centred. In a way all the paintings are different in how they evolve on the surface but of course certain aspects of the process are learnt through previous paintings and how things sit, what could be expected to help to inform certain decisions going forward.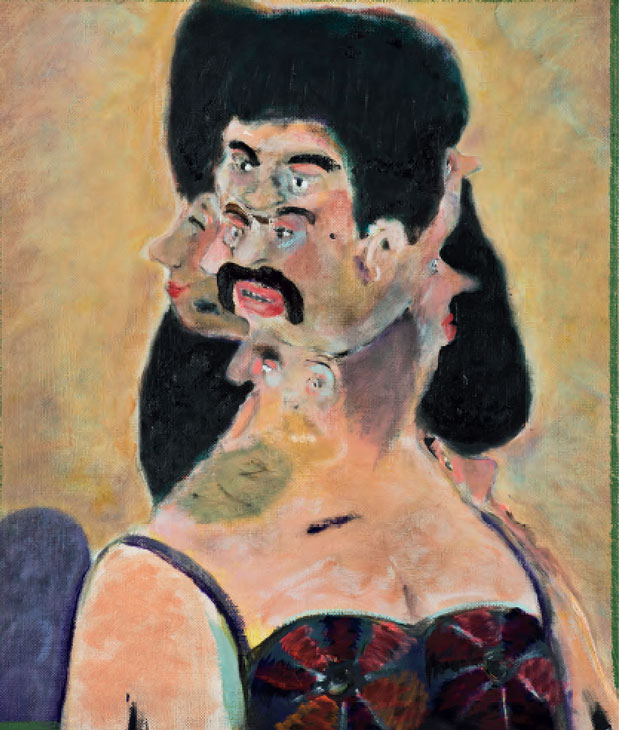 What brought you to this point? A path of stubbornness, and initially not knowing what else to do, and a little bit of luck. I'm fortunate to have made a mixture of decisions good and bad along the way. I guess the path of becoming an artist was initially down to being pre-occupied with other things at school rather than learning. I mean I learnt a hell of a lot but the academic side of things when you're a young teenager was something that I wasn't ready for.
The art class was a great way to do what you wanted to do. I think I fell in love with that idea. After school there was more education, I failed so badly at school that I did three years of 'catch up' before going on to study fine art at undergraduate level which was three years study in itself. I had a few years out of academia, painting, and then I finally got accepted to study painting at the RCA. Since then I have painted pretty much everyday.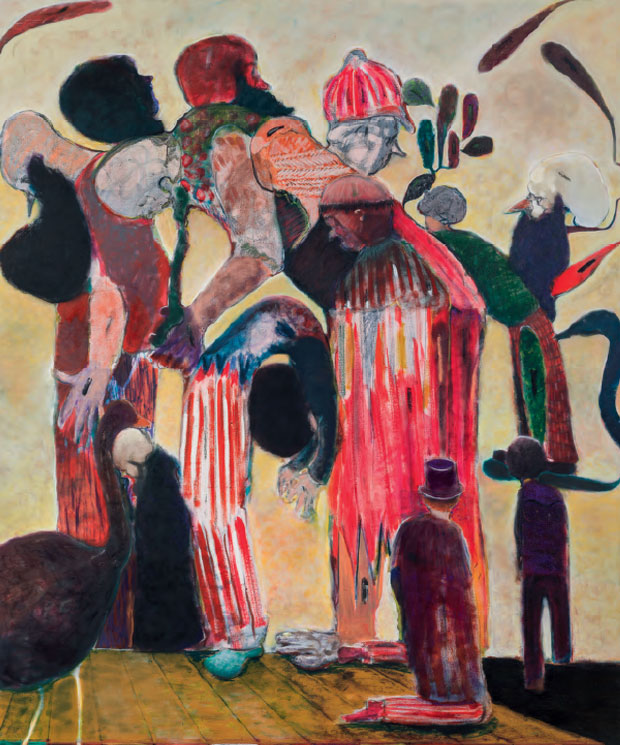 Can you control it? Within reason yes, decisions made control what happens. If I decided not to get up in the morning, and not get out of the house, nothing would get done. So in that respect it's controllable. In the context of being in a studio, a controlled art-making environment, you can of course control certain aspects to assist in the making of paintings: I can control the lights, the music, the paint, brushes, the surface and the pace. Whether the painting can be controlled - maybe it controls you?
Have you ever destroyed one of your paintings? I always destroy work, I remember feeling distraught the first time it happened. Since then it seems to be a regular occurrence. If a painting arrives too early at the destination it needs to be adjusted. Sometimes this is a fairly straightforward series of decisions: backtracking editing and problem solving. Sometimes it just needs hitting with 'the big brush' and going back to zero. It can sometimes be that in hindsight you were wrong and the painting was OK. At that point you either forget about the painting or attempt to remake it.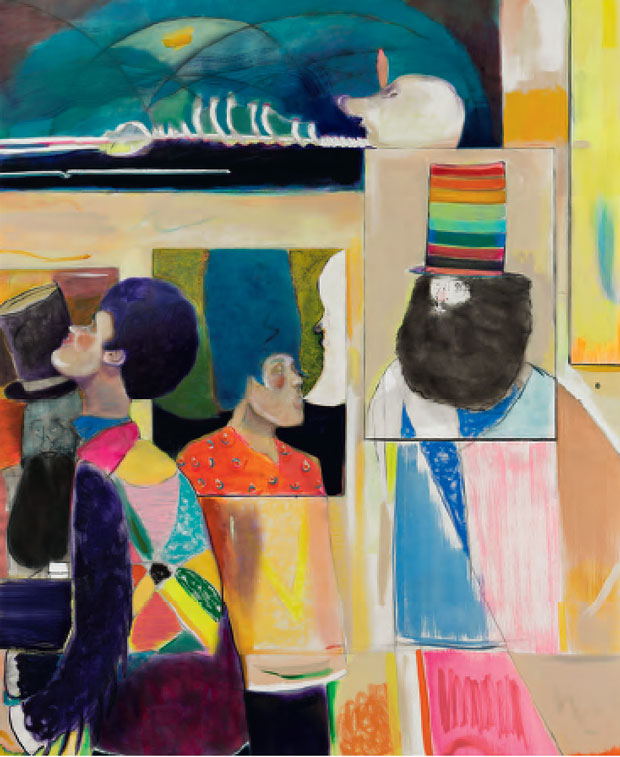 What's next for you and what's next for painting? Personally next up is a show in Antwerp Coupe de Grâce at Tim Van Laere Gallery. Also I have Ready for the Stage Act 1, ( 1900-2016) at the Arp Museum in Germany, an exhibition to commemorate the 100th anniversary of Dada. Then a big show in Leipzig next year which is really exciting but at the same time daunting, it's going to be something like the amphitheatre of paint!
Vitamin P3 New Perspectives In Painting is the third in an ongoing series that began with Vitamin P in 2002 and Vitamin P2 in 2011. For each book, distinguished critics, curators, museum directors and other contemporary art experts are invited to nominate artists who have made significant and innovative contributions to painting. The series in general, and Vitamin P3 in particular, is probably the best way to become an instant expert on tomorrrow's painting stars today.
Find out more about Vitamin P3 New Perspectives In Painting here. Check back for another Why I Paint interview with a Vitamin P3-featured artist soon. Finally, be sure to check out more of Ryan's work at Alison Jacques Gallery and Susanne Vielmetter Los Angeles Projects.