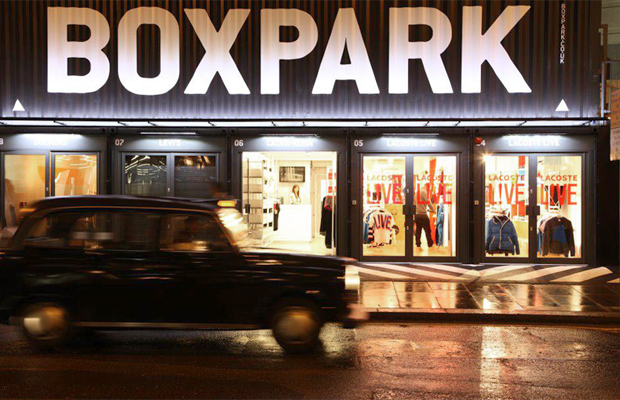 Phaidon Store opens in Shoreditch
If you're in East London this weekend visit us at pop-up shopping mall Boxpark
Over the last decade, East London has become a fertile breeding ground for new galleries, design practices, fashion labels and general creativity. Now Phaidon has arrived to cement the area's reputation at the forefront of the London creative scene with a new store opening this week.
Phaidon Store is housed in the shipping container shopping centre Boxpark, which officially opens this Saturday December 3, 1pm and sits in the newly regenerated area around Shoreditch High Street Overground rail station. Boxpark is the brainchild of Boxfresh founder, Roger Wade: "The idea of Boxpark was a fusion of many personal ideas. I wanted to create something on a grand scale by using shipping containers, the antithesis of an out of town shopping mall."
Boxpark is not the first building to be built out of shipping containers, in 2006 recycled bag company Freitag created their Zurich flagship from 17 used containers - emphasising the brand's ethos in reusing existing materials.
In the same year, Shigeru Ban Architects, working with KACI International put together 166 containers and 353 paper columns (a signature material for Ban) for the temporary exhibition pavilion The Papertainer Museum in Seoul, South Korea.
To celebrate the opening of Phaidon Store Boxpark, this Saturday (December 3) we're giving away copies of 10,000 Years Of Art when you spend £30 or more.
Phaidon Store Boxpark opening times:
Monday 12-8pm
Tuesday 12-8pm
Wednesday 12-8pm
Thursday 12-10pm
Friday 12-8pm
Saturday 12-8pm
Sunday 10am-6pm
Happy shopping!