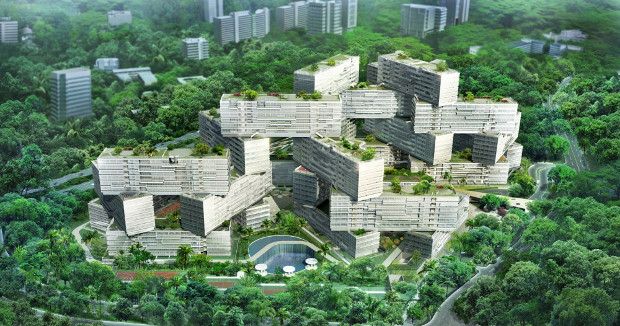 OMA splinter group's mega-estate in Singapore
Does this blocky design remind you of Northern European social-housing estates? Or Jenga blocks?
The best way to appreciate – or possibly even navigate – the Interlace in Singapore will be from the air. Designed by OMA partner Ole Scheeren, you might be forgiven for thinking it's the sort of design a child architecture prodigy might create using wooden Jenga blocks.
The estate, being built between Singapore's Kent Ridge, Telok Blangah Hill and Mount Faber Parks, is made up of 31 horizontal blocks housing a total of 1040 apartments, ranging from two-bed affairs to full-blown penthouses. These six-storey forms are arranged diagonally on top of each other, so that it feels like a bright and airy place, with plenty of bridges and cantilevers.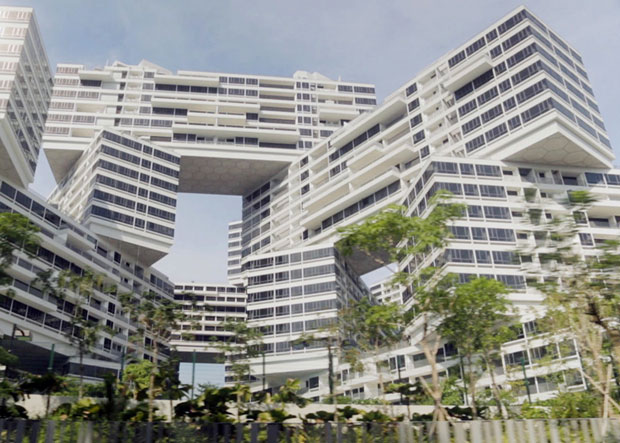 Most of the apartments overlook hexagonal individually landscaped courtyards, formed by the stacked blocks above. Residents will also be able to enjoy rooftop gardens, a lotus pond, waterfall, open-air theatre, rock garden, and a 1km running track with loops round the periphery.
According to Interlace's developers, who hope to have the place finished next year, "the large-scale complex takes a more expansive and interconnected approach to living through communal spaces which are integrated into its lush surrounding greenbelt."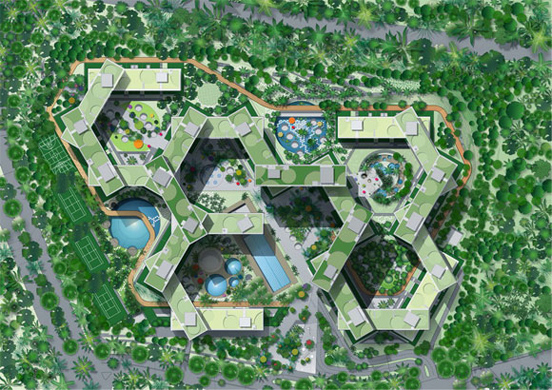 It's certainly a far cry from the peninsula's standard up-and-down towers, and despite its high-end positioning, this has got something of a northern European public housing project about it. Perhaps that's Scheeren's German roots showing.
Scheeren has since left Rem Koolhaas's outfit to form his own practice. He's been operating as Buro Ole Scheeren out of Hong Kong and Beijing since 2010, with fellow ex-OMAer, Eric Chang. Though the Interface was one of his last OMA projects, for Scheeren and co, this is just the beginning.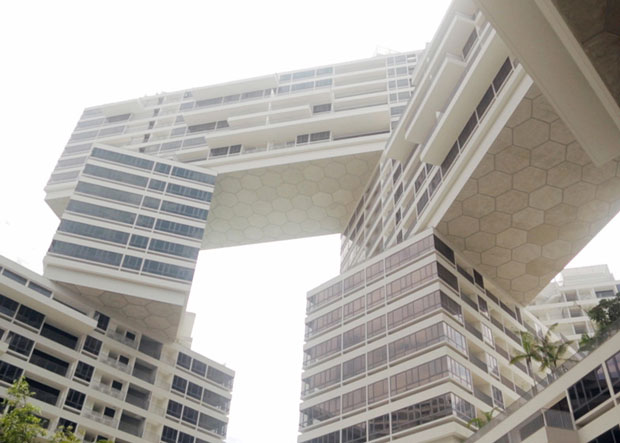 Find out more about this development, here. And for greater insight into the most important, groundbreaking architectural developments around the world, be sure to download our Architecture Travel Guide app, which features over 1,500 projects from around the world, and is being updated all the time. Get it here.