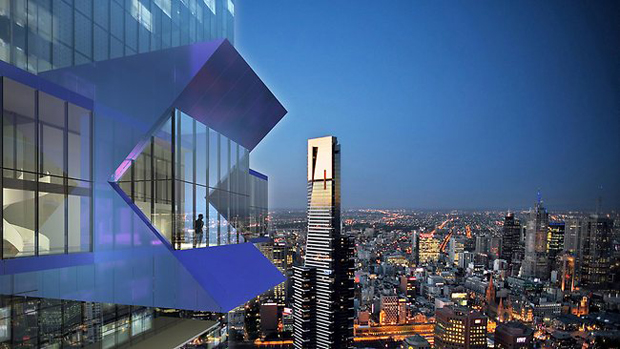 Melbourne gets Southern Hemisphere's tallest tower
Fender Katsalidis' 388-metre skyscraper, Australia 108, approved by Melbourne authorities for a 2018 completion
Fender Katsalidis may not be well known outside Australia, but in Melbourne this architecture practice is renowned for its tall buildings and lofty designs. It has already overseen parts of Tasmania's incredible Museum of Old and New Art, the largest privately funded museum in Australia. The firm also designed The Eureka Tower, Australia's second tallest building. Now its plans for Australia 108 have also been approved. This skyscraper, which like Eureka will be built in Melbourne entertainment and dining Southbank district, should reach 388 metres, not only overshadowing the 297.3-metre Eureka, but also taking the title of the tallest building in the Southern Hemisphere when it is completed in 2018.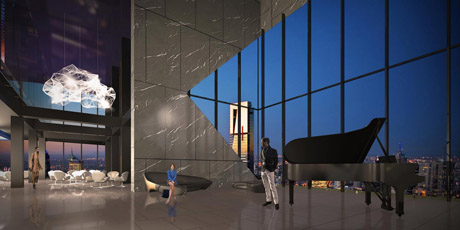 Founding partners Karl Fender and Nonda Katsalidis say their enthusiasm for high and mighty design comes not from the palatial apartments which often crown such structures, but the views that these towers afford. "We're not that interested in penthouses. We're more interested in getting the public and tourists to the top of our buildings like we did in Eureka," the architects state.
Eureka currently has the Southern Hemisphere's highest viewing platform, though this honour may well pass to Australia 108 in a few years time. The new tower will also have a luxury hotel with two restaurants, and two bars on its upper storeys, as well as 600 apartments lower down and a food market and café on the ground floor.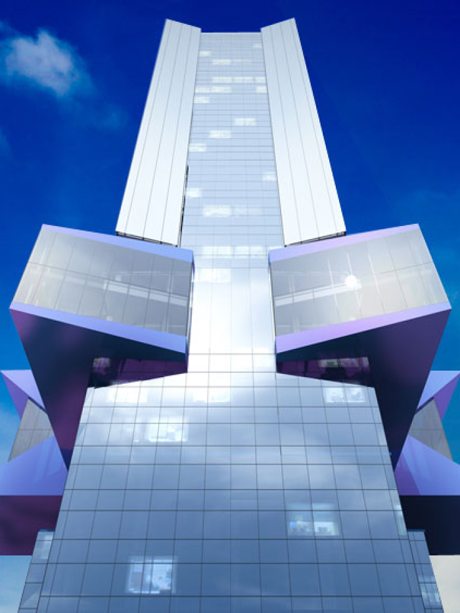 "Buildings like this define a city," Katsalidis believes. Whether Melbourne's citizens will take to this identity change is unclear. Some delight in the tower's clean geometry, as well as the patriotic inclusion of the Aussie' flag's star motif into the building's design. Others feel it is a bit on the boxy side.
The architects themselves say the building is both a symbol of and a catalyst for Australia's continued economic prosperity. Whatever your opinion, you could hardly deny that the views from the top of Australia 108 will be pretty special. To read more about Australia 108, go here. For further developments in contemporary building, please consider our Atlas of 21st Century World Architecture, which in a single volume, examines over 1,000 of the most outstanding works of architecture built since 2000.