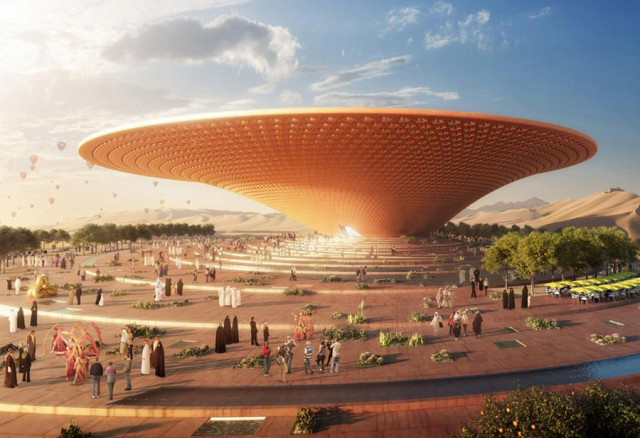 Ex-OMA architect Fernando Romero creates flying saucer-style photo museum in the Arabian desert
Mexican follows his much-admired Soumaya museum in Mexico City with an even more audacious concept
Fernando Romero is best-known for the Soumaya Museum in Mexico city - inaugurated in 2011 as the new home for an extensive private collection of works by Rodin. It's a stunning, curvaceous form, clad in a shimmering skin of over 15,000 aluminium hexagons. Romero – who was once in the employ of Rem Koolhaas's OMA - is one of those architects who have seen their wildest dreams realised.
However, the Mexican's latest creation is fantasy good and proper – for the moment. He's proposing a museum of photography and photographic equipment for the Arabian desert – location as yet unspecified. But it's the sort of futuristic design that could well appeal to the well-heeled powers that be in any Emirate.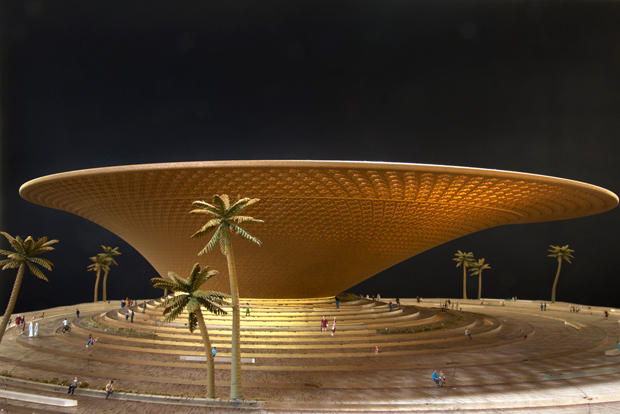 For his PH Museum, Romero has envisioned a flying-saucer-style form, which, he says, borrows from the mechanics of a camera. On a functional level, the saucer's canopy will create some much-needed shade for visitors.
He's given the creation texture by patterning the façade with hexagons – a nod not only to traditional Islamic motifs, but also, we guess, to Soumaya. The effect this time would be created by hanging slim panels of locally-sourced stone on a steel structure.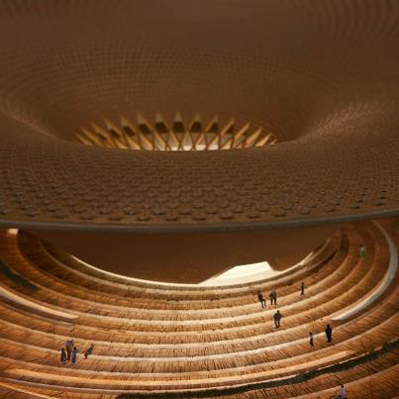 Again, function is front of mind, as the main lobby will receive its natural light via the perforations in the panels. It's a headline-grabbing enough concept, and is interesting in the fact that it seems to be part of an artistic trend. Buenos Aires also has an art museum concept on the cards, this one courtesy of MA2 in Houston. As regular readers will know, plenty more of this kind of thing can be found in the Phaidon Atlas of 21st Century Architecture.