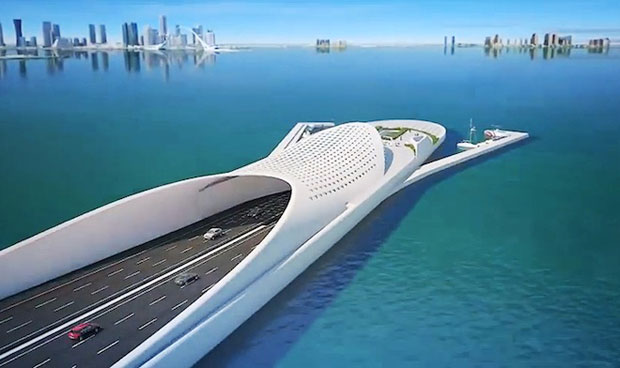 Santiago Calatrava's interconnecting bridge for Doha
As the population rises to one million the architect is commissioned to create innovative three-in-one crossing
One of Spain's most celebrated architects is bringing his hallmark curves and waves to Doha, as it gears up for hosting the 2022 FIFA World Cup. As well as the inevitable stadiums – the most evocative of which is in the hands of Zaha Hadid – the Qatari capital has decided that it needs a new bridge by Santiago Calatrava.
Bridges, of course, are good for fast-growing waterside cities. In 2004, Doha had fewer than 350,000 inhabitants, but now it has 1 million, constituting almost half the state's entire population. And that figure is expected to keep increasing just as fast.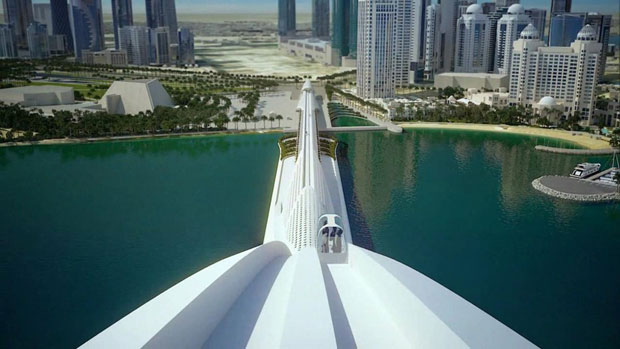 But infrastructure in Doha and beyond is struggling to cope, hence the need for Calatrava's intervention across Doha Bay. Sharq Crossing will actually comprise three interconnecting bridges, hooking up the north's cultural district, Hamad International Airport and West Bay's central business district.
Ashghal, the Public Works Authority, was founded 10 years ago exactly to plan, design, procure and construct Qatar's infrastructure and public building projects.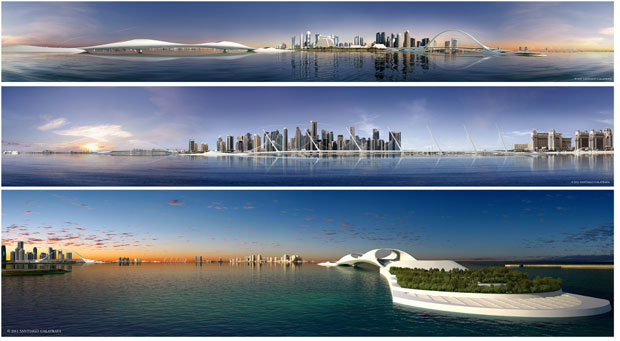 Its president, H.E Eng. Nasser Bin Ali Al-Mawlawi, says that Sharq Crossing will provide "an important new artery to Doha's existing road network". At its busiest, it will be able to handle 2,000 vehicles an hour per lane, with subsea tunnels taking on any overflow, (so to speak).
But Ashghal's president expects Calatrava's creation to do more than just improve the traffic. "Sharq Crossing is an engineering masterpiece of design. It will be instantly recognisable across the world and will be an emblem for Qatar."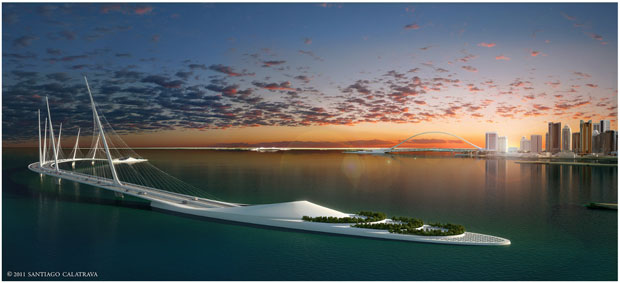 This sentiment is echoed by the architect, who sees it as "a great opportunity to develop an exceptional and grand piece of public work". To this end, he's added a public park on the double-decker West Bay Bridge. If you're travelling this month check out the Phaidon Architecture Travel Guide App for more examples of cutting edge architecture.