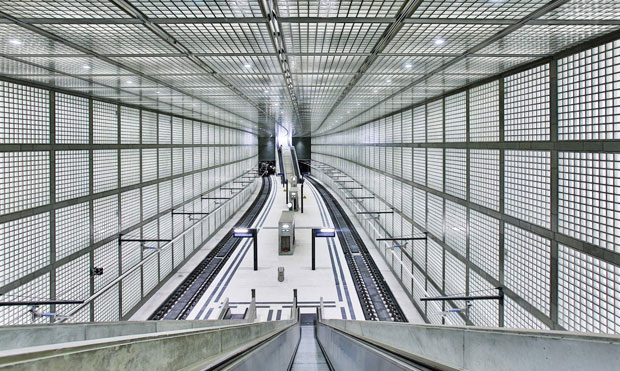 The one billion euro railway station
After a hundred years at the planning stage a new railway tunnel reunifies the residents of Leipzig in Germany
Max Dudler has an interesting theory about his new railway station in Leipzig, Germany that opened just before Christmas. The Swiss architect, who won the competition for the station back in 1997, believes the extreme repetition of one and the same motif makes the actual dimensions "almost intangible" for passengers. Looking at the pictures of it it's hard to disagree.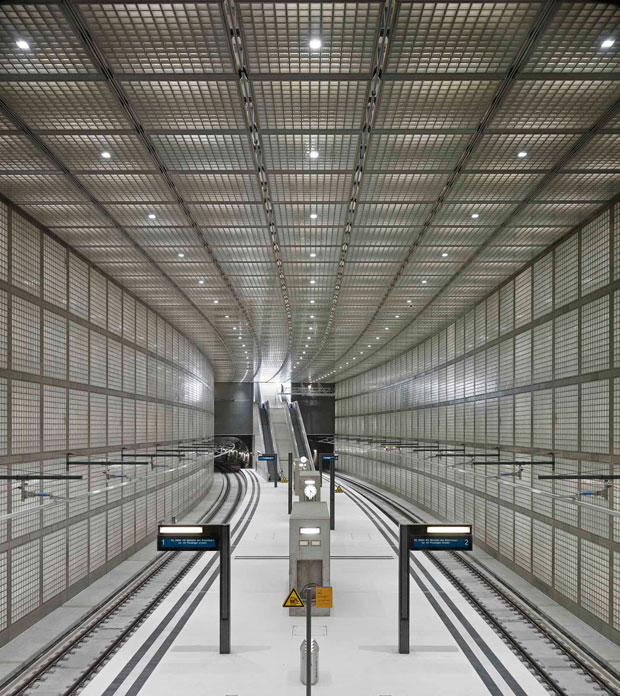 Certainly, the 140 metre long, 20 metre wide station concourse is an amazing play on space and has just been awarded the city of Leipzig's architecture award - a great belated Christmas present for him and the city's lucky residents. It's part of a new railway tunnel scheme that sees four new stations created by four different architects.
The origins of the City Tunnel Leipzig or CTL project go way further back than Dudler's 1997 prize winning entry, however. Back almost a hundred years, in fact. In 1915 two stations were unveiled in the city. One (Leipzig Hauptbahnhoff) pointed towards Berlin but was without a direct connection to the city's older station terminus in the south of the city, Bayrischer Bahnhof. A plan was swiftly drawn up for engineers to bore a tunnel linking the two. Then world events intervened and it wasn't until after the reunification of Germany that plans for a linking tunnel were revived.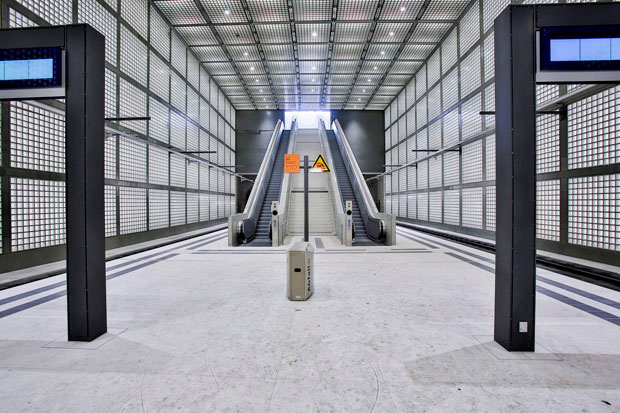 Three kilometres long and boasting just four stations – each of which was designed by a different architect – the CTL opened shortly before Christmas. Described as "one of Europe's most ambitious infrastructural projects" the project – somewhat miraculously - stayed within its budget, coming in at 960,000,000 euros and, with Swiss and German efficiency, bang on time.
We particularly like the metal grid formation of Dudler's Wilhelm-Leuschner-Platz station where the demonstrations against the DDR government began in 1989; the way that its glass blocks are backlit and that all the furnishings of the station are arranged as geometrical concrete sculptures.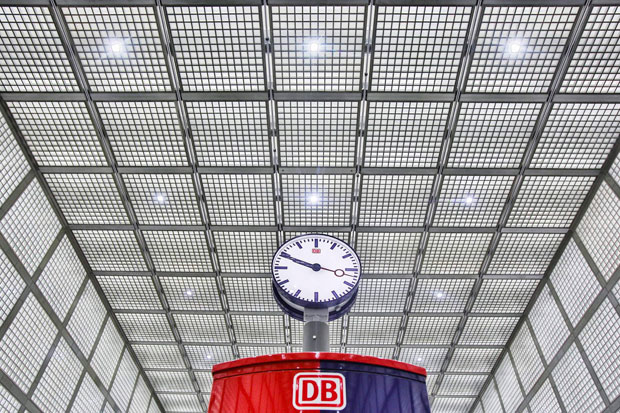 "All functions such as seating, timetables and ticket machines have, in a sense, been subtracted from or carved out of the concrete cubes," says Dudler, adding that "the seemingly endless repetition of the same element in the course of the slightly curved, light-filled hall increases the sensation of the dimensions of this already large structure."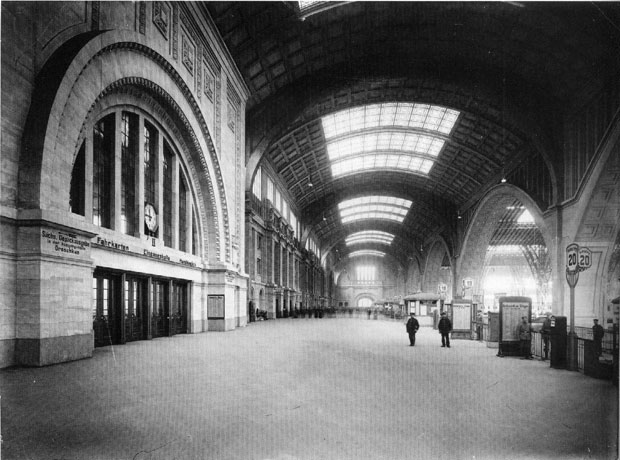 Incidentally, Wilhelm Leuschner was a social democrat politician and part of the resistance against National Socialism. Leipzig's Königsplatz square was renamed Wilhelm-Leuschner-Platz in his honour in 1945. In 2013 it was again renamed "Platz der Friedlichen Revolution" to mark its important role during German reunification. For more on architecture around the world, take a look at our The Phaidon Architecture Travel Guide App, the essential tool for any traveller who wants to discover contemporary architecture in glowing detail while travelling abroad.