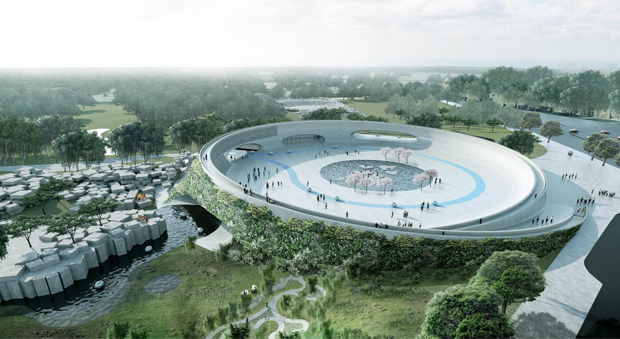 BIG creates a Zootopia for the animal kingdom
Not content with making life better for us humans, Bjarke Ingels and co turn their attention to the animal world
Some Londoners still hanker for the days of the Penguin Pool at London Zoo – that Grade I listed 1930s homage to Constructivism by Russian architect Berthold Lubetkin (featured in our 20th Century World Architecture book). Now an empty sculpture, its occupants have long since been relocated to a more penguin-friendly enclosure.
New Yorkers old enough to remember the late Eighties renovation of Central Park Zoo by KRJDA meanwhile, will doubtless have no such nostalgia pangs. Their reworking of the Central Park Zoo saw all those cramped cages banished for good.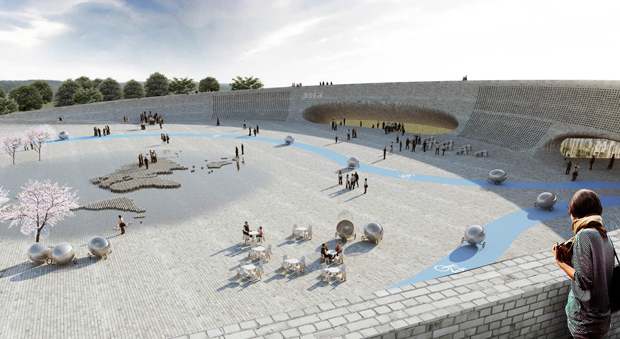 Now, Danish architects BIG, led by the irrepressible Bjarke Ingels, are going one giant leap further - with the facilities on offer at the zoo in the Danish village of Givskud.
The planned extension is being designed by BIG, with the express purpose of making "the best possible and freest possible environment for the animals' lives and relationships with each other and visitors", according to Ingels.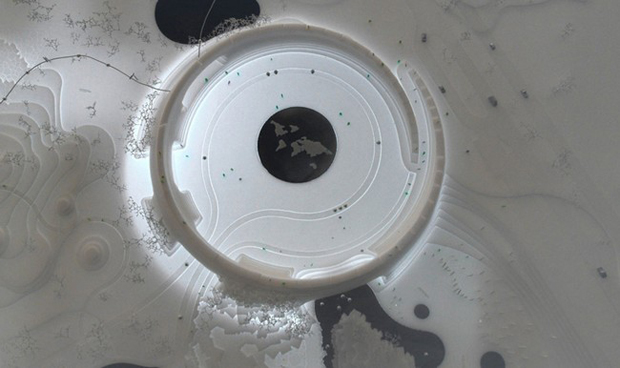 Called Zootopia, the transformed 300-acre zoo and safari park 20km north west of the city of Vejle, will comprise buildings that are hidden and integrated into the landscape, and lots of free space for the living, breathing exhibits themselves.
While the animals are given the opportunity for some controlled roaming, human visitors can view them from a 'building landscape'. Alternatively, visitors can get a closer look by taking a 4km hiking and cycling trail which links the three different continents on display: Africa, Asia and America (there's no Europe). Along the trail, hides and observation posts will be hidden by the landscape.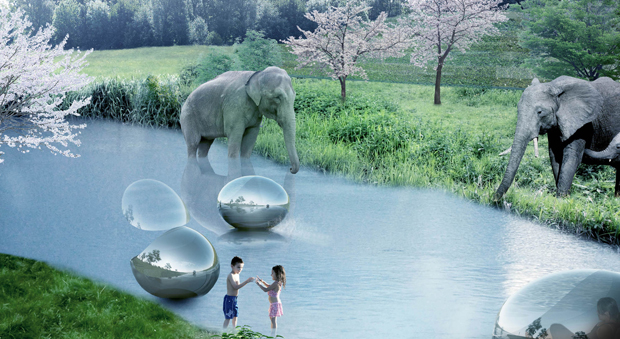 BIG's architects hope that through the project they will "discover ideas and opportunities that we will be able to transfer back into the urban jungle".
By the time Phase 1 opens in 2019, the zoo and its inhabitants of gorillas, wolves, bears, giraffes, lions and elephants will have come a long way from its beginnings in 1969. Then, it was known as Løveparken and the only beasts on show were the lions.
Incidentally, BIG have 5 great projects on their practice page in our online Phaidon Atlas which describes their work, rather eloquently, we think, as "a pragmatic utopian architecture that steers clear of the petrifying pragmatism of boring boxes and the naïve utopian ideas of digital formalism." The Atlas also features a selection of the most interesting zoos built since the turn of this century. You can sign up for a free trial here.