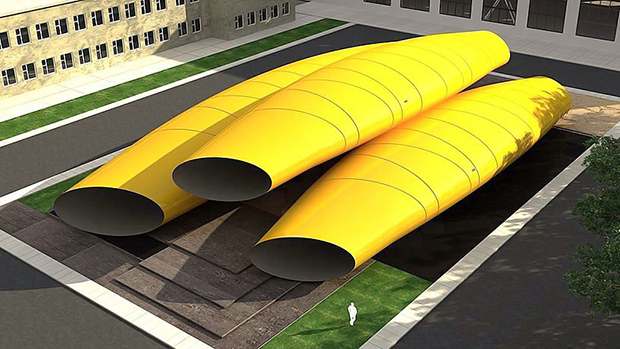 Manila's banana-shaped business hub
Filipino practice U26 Architecture Studio offers local food producers a delightful literal design for their new offices
Buildings that literally represent the businesses they serve can end up looking pretty kitsch. Think of the basket-shaped Longaberger Basket Company's headquarters in Newark, Ohio; or Ashgabat's House of Free Creativity, designed to look like open book, and built to house, as irony would have it, Turkmenistan's state-controlled media.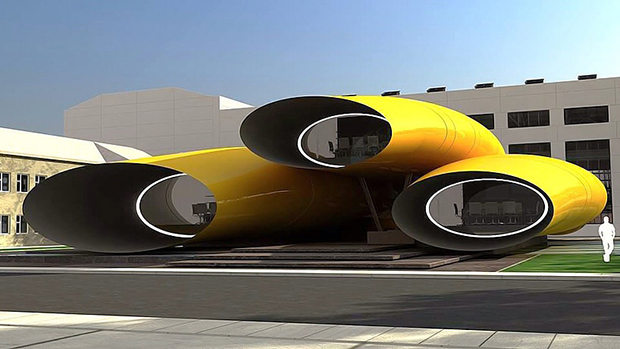 Manila's U26 Architecture Studio has not been quite as literal in its design for a collective business hub to house a group of Filipino food producers. These three banana-inspired volumes are intended as a venue for business consultants to book for meetings and seminars.
The three yellow tubes are arranged beside each other, and inside each one is a flat floor with conference tables and seating. This is at concept stage at the moment, but judging by the fairly drab urban environment surrounding the site, U26's vision could make for a refreshing addition to the city.
Interestingly, this isn't the only yellow scheme on the three founders' drawing board. They've also conceived the futuristic-looking Anunnaki House in the same hue.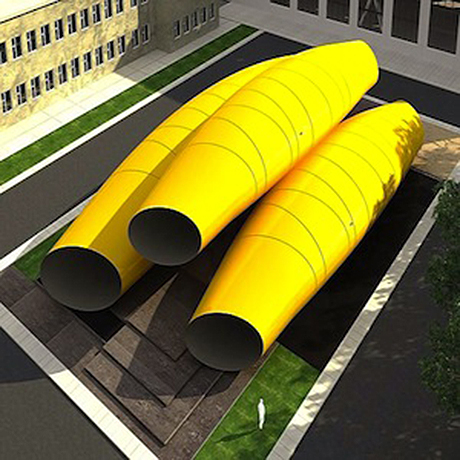 For more great buildings from around the world take a look at our peerless online architecture resource, The Phaidon Atlas. You can sign up for a free trial here.