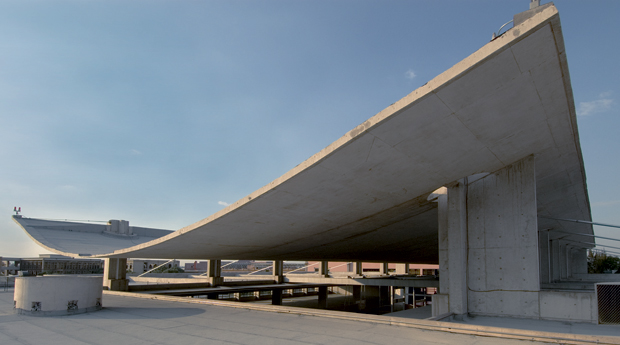 The 12 Days of Architecture: #12 Mexico City, Mexico
Institute of Technology and Advanced Studies by Landa Garcia Landa Arquitectos
Sweeping across the skyline just south of Mexico City is Landa García Landa Arquitectos' latest edition to the Institute of Technology and Advanced Studies.
Built on a site previously used as a sports ground, this educational building is home to accommodation, industrial design workshops, computer labs and classrooms. The impressive reinforced concrete canopy sits above the central large atrium. One of the atrium walls is patterned with holes that spell out 'Dios está en los Detalles' (God is in the Details) in Morse code.
Since this project was completed in 2005, Landa García Landa Arquitectos teamed up with residential property developer Hines and fellow architectural practice Duda Paine Architects on a large luxury residential housing project in the firm's hometown of Monterry. Completed in 2008 Punto Central is a 13-story, 45,725-square-meter (492,000-square-foot) mixed-use project on a 17-acre site that contains 92 condominiums on 11 floors.
Headed up by Agustín Landa, Roberto García, and Ignacio Landa the young organisation has produced an exemplary body of work. Their work represents a modern, "style-less" architecture which is both easily recognisable and enormously varied. We expect many more great things to come.