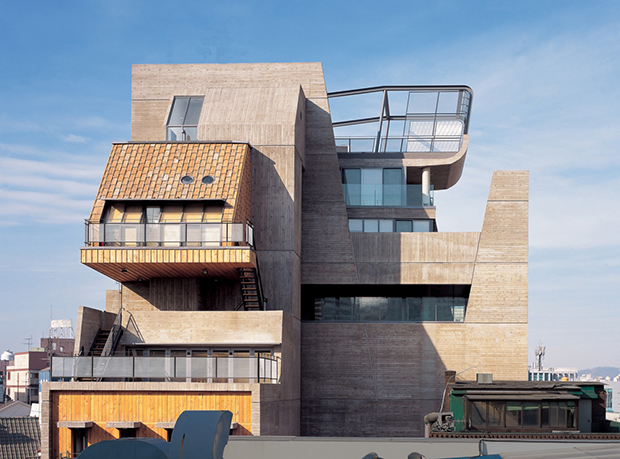 Photographer commissions 'Dracula castle' in Seoul
Does Seoul's SangSang Museum capture the spirit of the famous vampire, as Moon Hoon architects intended?
A South Korea commercial photographer has commissioned a house that panders to his alter ego: Dracula. Called – rather confusingly - the SangSang, or Imagination Museum, it's the work of Gangnam practice Moon Hoon. The architects built the extraordinary looking structure – more Frankenstein's monster than Dracula, perhaps – from concrete over three plots in the city's Mapo district.
From the outside, viewers might think that this was an existing structure that had been extended. The top part has irregular apertures – including a pair of round windows in the main bedroom - while the lower floors are finished in wood and have standard windows. Similarly, inside there is concrete and steel in some rooms, while a cosy atmosphere is created in others with panelling, walls and flooring in wood. The architects describe the building as having two 'visible heads': one is the client's bedroom, and the other is an outdoor photo studio.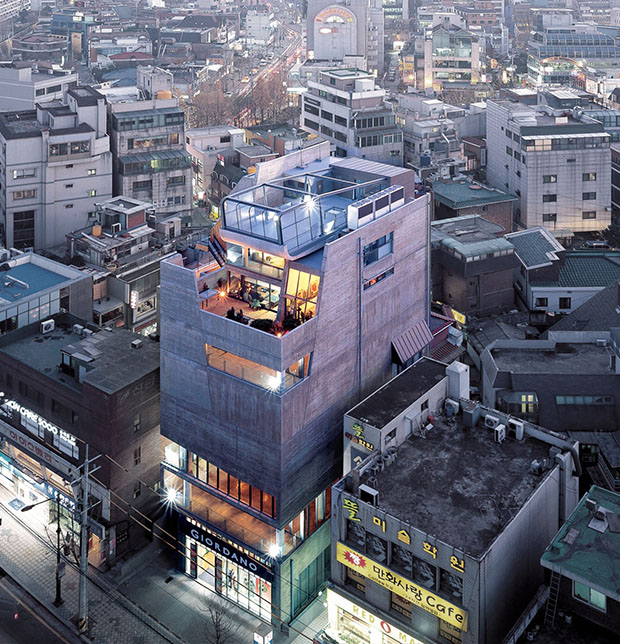 The latter was initially intended to be an outdoor pool, but the client's plans changed, and hence that of the building. Mapo, lying northwest of the Han River, is as built up as many of the capital's 25 districts, so the SangSang Museum is at risk of being overlooked.
The unnamed client's stipulation for privacy meant there's a private entrance off a minor street that leads both to the basement and to the second floor. Meanwhile, the main entrance from the major road leads to the first floor. "That disconnects the two distinct parts of the building functionally but allows the visuals to be continuous," say the architects. While this could have been a hindrance in design terms, Hoon Moon believe "it sort of imbues the atmosphere of an old castle blocked by dead ends".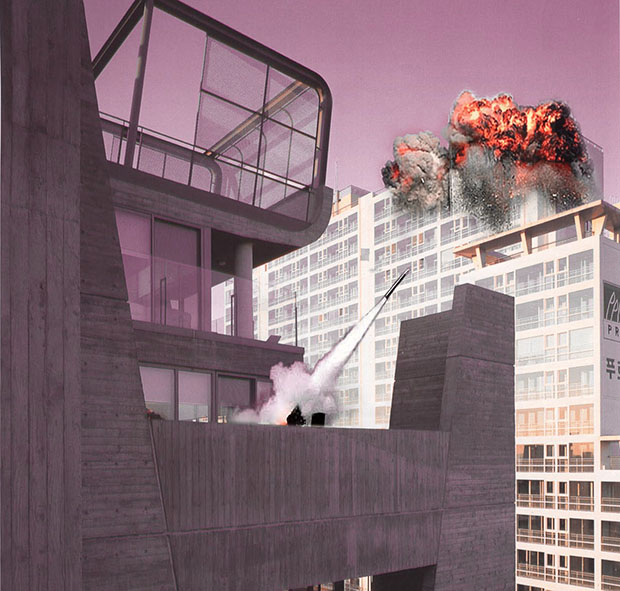 South Korean architecture fans, (and, indeed, undead enthusiasts) should take a look at Hoon Moon's page on the Phaidon Atlas, our peerless architectural resource. Sign up for a free trial here.