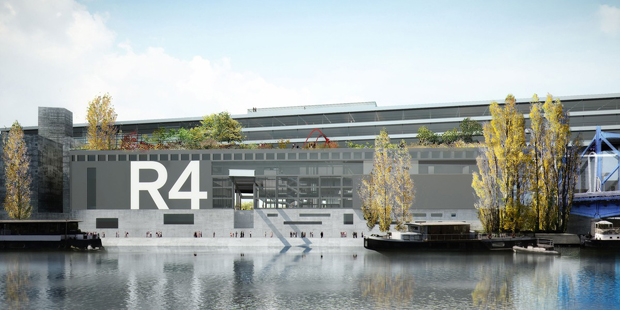 Jean Nouvel creates Paris art island
Pritzker-Prize winning architect oversees the redevelopment of a former Renault factory on île Seguin
Big things are planned for a little Parisian island on the River Seine. île Seguin, in the western suburbs of the French capital, was once the site of a Renault factory, now however, it has now been earmarked for development as a small town.
At the heart of this regeneration will be an artistic district designed by France's favourite architect, Jean Nouvel. Currently, his scheme goes by the name of R4, though hopefully by the time of its completion in 2016 they may have come up with something a little more enticing.
Name aside, the project has plenty to recommend it, with a steel beam bridge connecting two exhibition, gallery and performance spaces, which will sit on the river's northern and southern banks.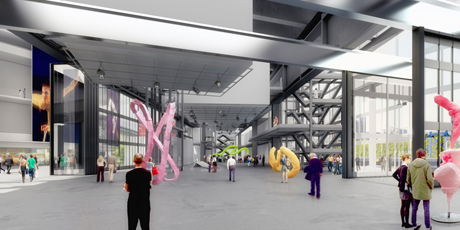 Artistically, the emphasis will be on experimentation and open-mindedness. But if all that conceptual stuff gets too much for visitors, they can escape up to the landscaped roof terraces and take in the views over the city.
As the arts are increasingly seen as a driver for regeneration around the world, R4 will find itself vying for attention with a host of other forthcoming and existing arts districts around the world. Many of them have names just as big as Nouvel's attached to them.
Rem Koolhaas' OMA practice is behind the masterplan for Hong Kong's West Kowloon Cultural District. Danish firm BIG is converting a 1960s concrete warehouse, Transitlager, as part of the transformation of Basel's industrial zone into an alternative arts district. And Zaha Hadid is working on the Abu Dhabi Performing Arts Centre, which is one of five cultural institutions destined for the new 270-hectare cultural district of Saadiyat Island.
We wish them all well. For more on Nouvel's plans, watch the (French language) video, below. And for more on great new architectural developments, consider our Atlas of 21st Century World Architecture, which brings together the best architecture from the past 12 years.
{media1}