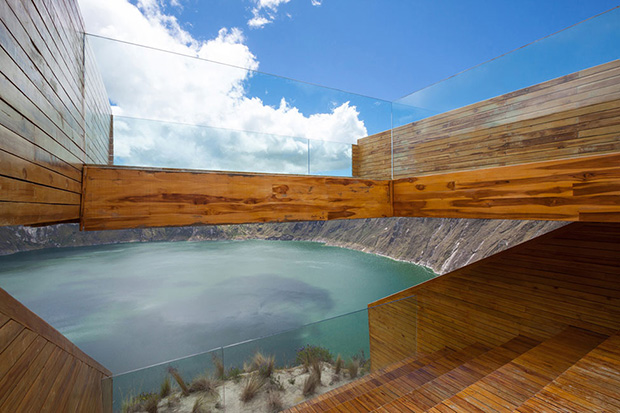 Andean volcano gets high tech viewing platform
Smart architectural intervention gives viewers the sensation of flight
The Quilotoa Lake in Ecuador is a beautiful natural wonder. This high, volcanic lake or caldera, is a rich turquoise colour, thanks to the minerals dissolved in its waters. Yet a few local architectural firms have added a little artistry to nature, by installing this ingenious viewing platform near its summit, giving visitors an incredible new view.
The Ministry of Tourism installed the lookout on behalf of a local indigenous community, the Shalalá. They have previously relied on agriculture, but are keen to increase their income by boosting tourism, and this platform supplements the guided tours, accommodation and restaurants that they now offer.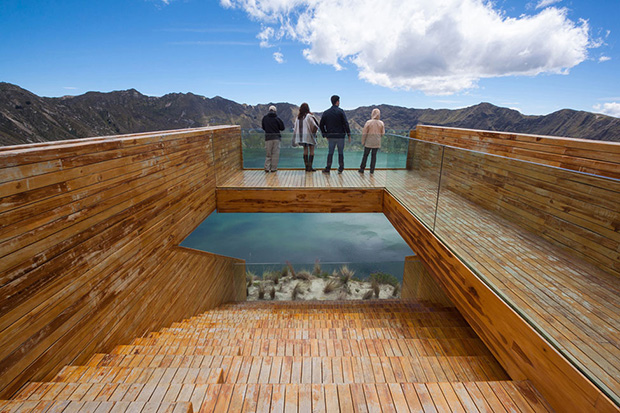 The crater is in the Andes, just 170km from the capital, Quito. The architects Jorge Javier Andrade Benitez, Javier Mera Luna and Daniel Moreno Flores all worked on the project.
The trio wanted to create an intervention that gives visitors a better view of the lake. By extending the walkway over the cliff edge, the user has "the opportunity to 'fly' over the landscape, producing an almost vertigo like sensation", the practices explain.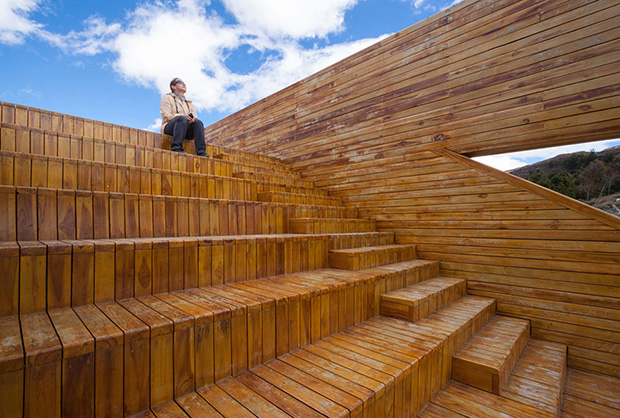 One side has a wall in teak – which covers the internal steel truss – while the other side has a safety wall in glass. Meanwhile, two sets of adjoining steps – one wide enough to sit on and the other narrow – lead down to a lower viewing point "where the user is protected from the elements and is able to have a moment of contemplation and introspection", they add.
While this is a big deal for a remote and unspoilt site, the lookout needn't be a permanent intrusion. "The entire structure is designed to be easily dismantled and removed, if in the future it is no longer needed," say the architects.
For more on great architectural developments around the world sign up for a free two-week trial of the Phaidon Atlas, our peerless architectural resource.