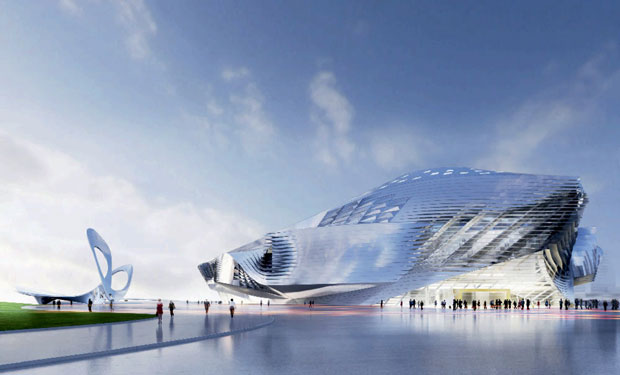 The Chinese conference centre that thinks it's a city
Coop Himmelb(l)au say the rooms in their new Dalian Conference Centre have 'identifiable addresses'
Coop Himmelb(l)au have done it again: turning architecture into sculpture and back again. Their subject this time is the Dalian Conference Centre in China, and the method is an extraordinary skin that wraps and laps at the structure within.
"The building will be anchored in the mental landscape of the population and the international community." This is the architects' ambition for their creation on reclaimed land.
Inside, the centre comprises a ground level of public access, with above that a grand theatre – set up to host conventions as easily as music, theatre or classical opera - and smaller conference halls "arranged like pearls around this core", as the architects say. The vast building is also dotted with the obligatory informal meeting spaces, chill-out areas, and eateries.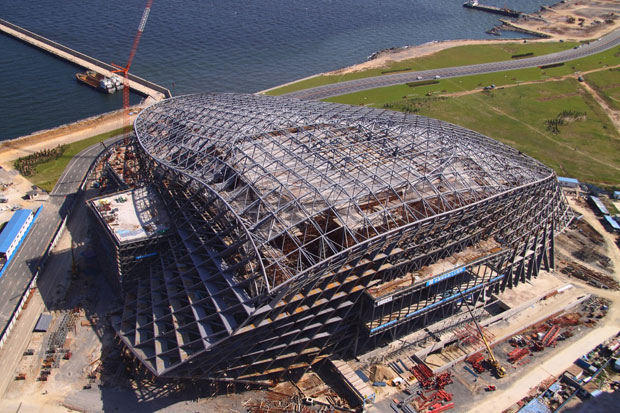 This layout means that Wolf D Prix's team can talk of the centre as having 'square' and 'street spaces', with the separate rooms being 'identifiable addresses'. So perhaps this is one convention centre with a personality, and a structure that would make it not impossible to navigate. Or as Prix puts it: "It's a little city!", and he should know. At 1.5m, his hometown of Vienna is less than half the size of Dalian.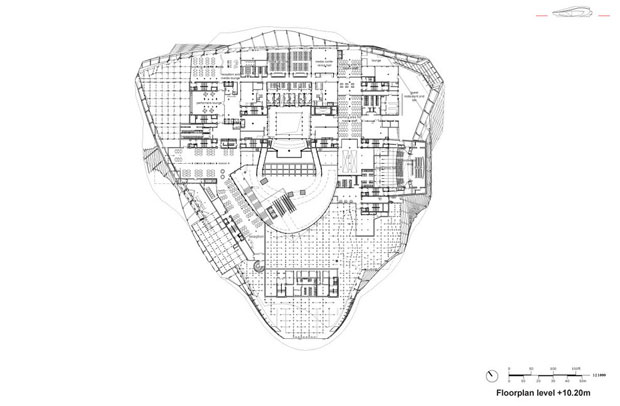 Dalian, a seaport on China's north-east coast, is in a province which rubs up against North Korea. While the charismatic Austrian architects may not have any projects over that particular border, they have plenty others fairly nearby: a couple in Beijing, and the Busan Cinema Centre in South Korea. This one looks like a worthy addition to their portfolio.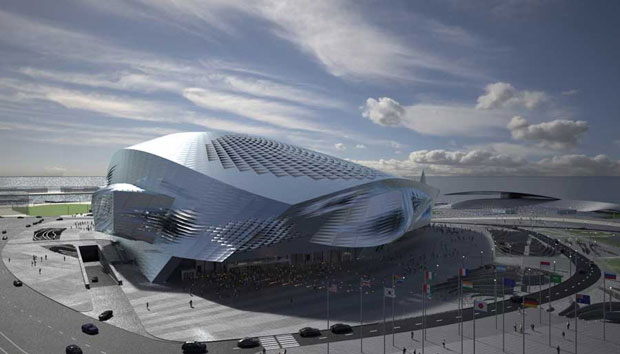 To find out more about the conference centre, go here. For greater insight into the way we build today, consider our greeat new Architecture Travel Guide app, which profiles over 1,500 buildings from all over the world.