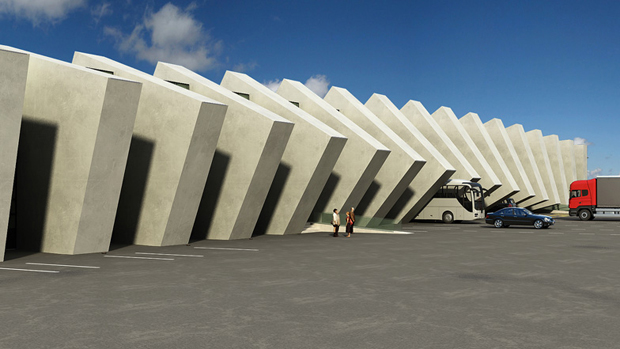 Hadid in hot water, Chipperfield's common ground, Adjaye's double whammy and a new Fuksas airport
Phaidon's Eye on the Architecture world takes in the latest stories from China, Canada, Georgia and Belgium
When did border checkpoints get so playful? A surprise entry here, on the Georgia-Armenia border, is a series of concrete slabs that – viewed side on – look like a piece of concertinaed paper that's losing its balance. The sculptural form at Ninotsminda is the work of Luka Machablishvili, an Armenian architect.
Adjaye's bookish double-whammy Bibliophiles in Washington DC have plenty to shout about. The prolifically-creative Adjaye Associates has created not one but two new libraries there. The William O Lockbridge/Bellevue Library, which stands on chunky concrete stilts. Meanwhile, the Francis Gregory is a timber box with chequered glass cut-outs.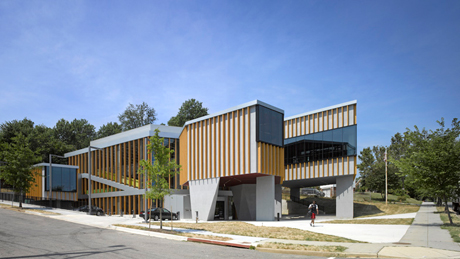 An uber-flexible solution Three-year-old architecture practice Nilsson Pflugfelder has set up shop in both London and Berlin. Its latest scheme is for the FLACC Workplace for Visual Artists in Genk, Belgium, where it was asked to come up with a contained space with transforming powers. The architects' answer was a modular container that can be a workspace, archive, meeting room, and even an artist's residence.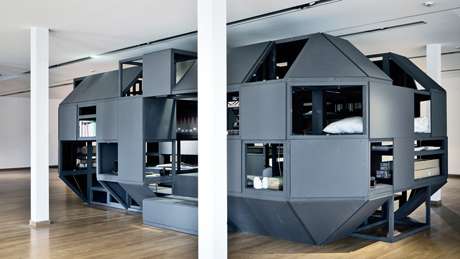 __Culturally-aware Spaniards get carried away __ Northern Switzerland's museum of applied arts and design, the Gewerbemuseum, is exhibiting a light installation which epitomises shabby chic. Spanish lighting designers Luzinterruptus have filled two skips with plastic carrier bags, which glow from within. The bags, collected from museum visitors, have been filled with air. Called Plastic Garbage Guarding the Museum, they'll be degrading in front of visitors' eyes for the next four months.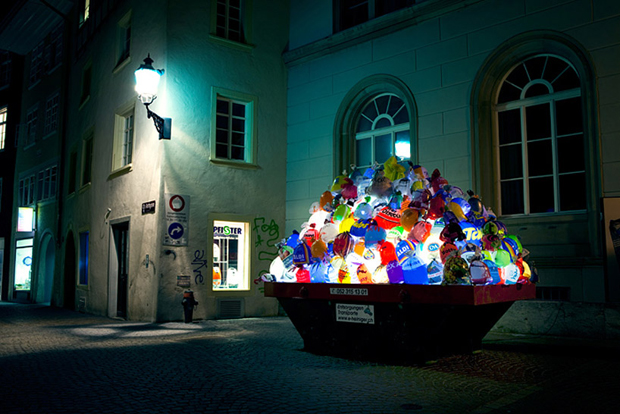 Finding common ground at the biennale The 13th International Architecture Exhibition's theme - set by its director David Chipperfield - is Common Ground. Among the pavilions in Venice to look out for will be Canada's. It's curated by Migrating Landscapes Organiser (MLO), a collaboration formed by 5468796 architects in Winnipeg and Jae-Sung Chong, lecturer at the University of Manitoba.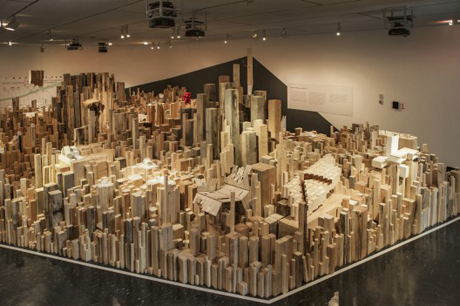 __Hadid's reputation takes a dive? __ Zaha Hadid is used to courting controversy, but it's usually for her out-there exteriors. Now, however, it's to do with the view on the inside. Spectators at the London Olympics' diving events were unaware that some of the seats in Hadid's Aquatics Centre had restricted views. The architect has denied culpability, saying that her design delivered more seats than were requested in the original brief.
---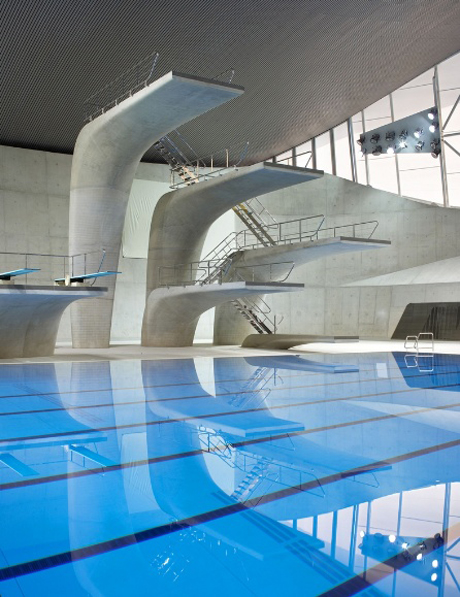 Design and engineering make perfect bedfellows High-end Italian furniture brand Molteni&C believes it has the answer to uncomfortable sofabeds. The Oz does away with steel bars and creaky folding joints in favour of a patented pivot system with vertical slats. It's the design of Nicola Gallizia, a graduate of the Architecture Faculty at the Milan Politecnico.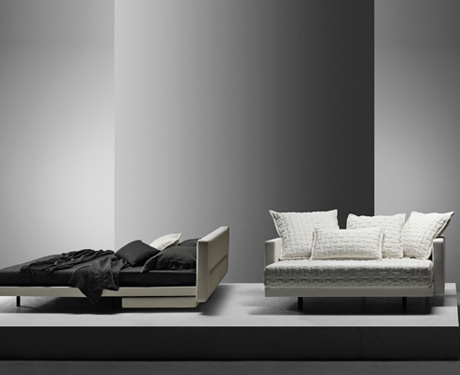 Look Far East for airport opportunities Airport designers should be rubbing their hands together, with China's announcement of plans to build 82 new airports and revamp 105 existing ones in the next five years. Foster + Partners has already done Beijing, and Massimiliano and Doriana Fuksas are working on Shenzhen. Who's next?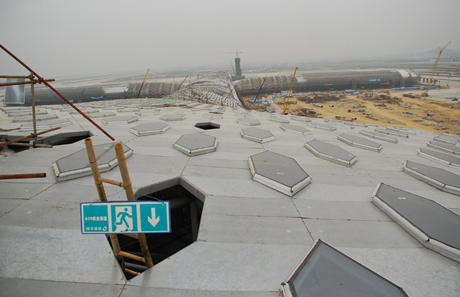 And finally . . . can private developers really solve the housing shortage? "With its rainbow facade, like a vertical case of Caran d'Ache colouring pencils, it's a developer's wet dream." Justin McGuirk is describing – or should that be deriding? - the Spirit of Stratford, a new residential tower, which is part of Stratford City's regeneration. Another example, he says, of the onwards march of the 'luxury development' across London. However, "an acute housing shortage along with the privatisation of social housing has made it near impossible not just for lower-income but also middle-class people to own property," he says.