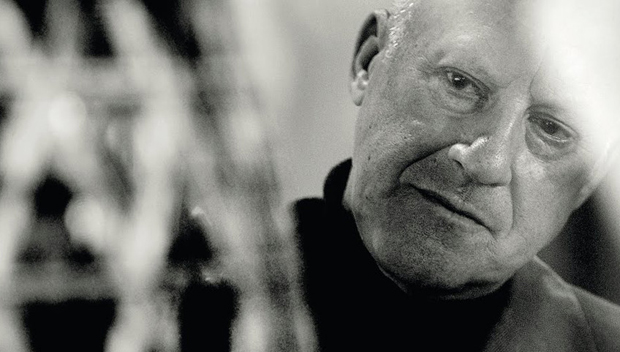 Sir Norman Foster - 'My time as a bouncer'
Architect reveals what it took to get started on stellar career in Architecture Week interview
In a revealing and lively interview with Hanno Rauterberg of Architecture Week Norman Foster reveals how he once worked as a nightclub bouncer to make ends meet. The revelation came as he told how architecture books opened up a whole new world for him - albeit one which he coudn't yet quite afford.
"By then my Flash Gordon was Frank Lloyd Wright. For me architecture books were adventure books. They opened up a world that was completely alien to me, a Utopia, if you like, a long way from Manchester. And I wanted to be a long way away. Unfortunately I didn't have the money, and I didn't get any scholarships. You wouldn't believe the things I did to get by. I worked at a baker's, I sold furniture, drove an ice cream van, and even had a job in a disco as a bouncer. Okay, it probably did me no harm, at any rate I developed at the time a strong desire to show everyone someday."
Foster says he spent the next few years looking at houses and beautiful buildings. "I was very taken with the Daily Express building, for example, from the Thirties, wonderfully curved with black glass. But not only was it classic architecture that interested me, I also looked closely at very simple buildings, barns and windmills. I even won a prize with a drawing of one of those windmills."
Politely turning down the journalist's request to build him a house, Foster reveals his belief that the future for urban life is in the sky. "At the moment we're going through a huge wave of urbanisation that's far bigger than the nineteenth century," the architect says. "In China alone, over 400 new airports are due to be built in the next 10 years. We have to stop housing sprawl continuing; for the sake of climate change alone we can't have our model of lots of single-family houses being copied. That's why we need high-density; we need high-rise buildings that allow people a green, people-friendly life high up. And technically it's quite possible, as we've shown in many projects – just think of the Commerzbank tower in Frankfurt. Many of our buildings save energy, and they provide a much more pleasant working and living climate. There too, our architecture has a technical dimension and a social dimension." Read the full interview at Architecture Week.