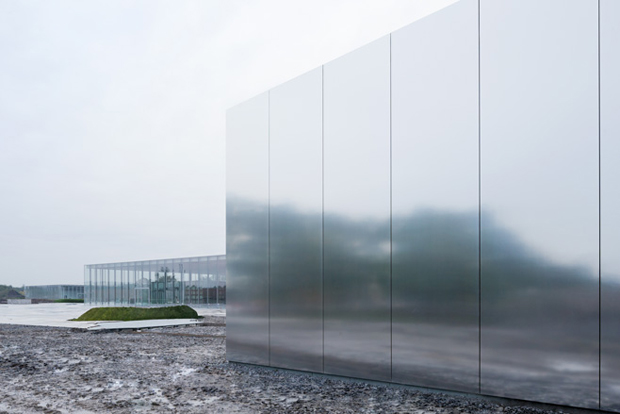 SANAA designs new Louvre annexe
Pritzker Prize-winning architects create Louvre Lens on the French Belgian border
In the far northern corner of France, close up to the Belgian border, sits Lens, a downtrodden industrial town scarred by its surrounding coalmines. Until now, its main tourist attraction was a brace of slag heaps as tall as the Great Pyramid.
But its fortunes are about to change. In 2004 it beat off competition from other similarly blighted French cities to be the location for the Louvre's first outpost.
Louvre-Lens, which opens tomorrow (December 12) has been designed by Pritzker Prize-winning Tokyo architects SANAA, who themselves pipped more than 120 firms to the post.
The idea is that treasures from the Louvre's permanent collection will now rotate between the two sites, and this will help divert some of those myriad art lovers away from the Parisian HQ to the sparsely populated (36,000 inhabitants) Lens, just an hour away by TGV.
SANAA's principals Kazuyo Sejima and Ryue Nishizawa are no strangers to designing what the architectural world quickly comes to see as masterpieces. Their 21st Century Museum of Contemporary Art in Kanazawa, Japan, and their Glass Pavilion in Toledo, Ohio, are good examples of this (naturally both are featured in the Phaidon Atlas of 21st Century Architecture).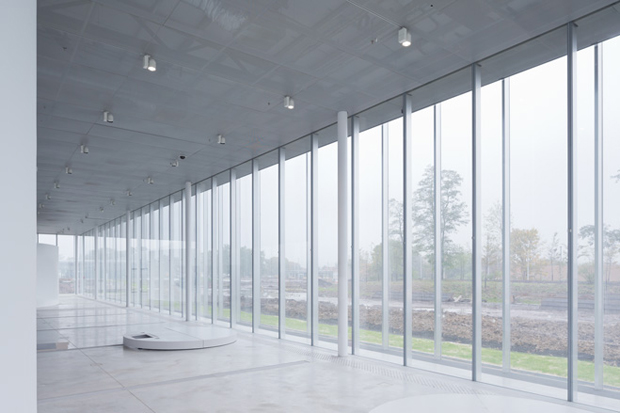 And it looks as if the 150m Euro Louvre-Lens will follow suit. The 300,000-sq-ft low-slung building is on a brownfield site – once the location of mine pit number 9 - and consists of five big boxes, a central square one and four rectangles. But instead of being stacked, as they are for SANAA's New Museum of Contemporary Art in Manhattan, they're attached at the corners. The whole structure seems to shimmer, thanks to its anodised aluminium curtains and glass walls.
"The idea was not for this to stand alone as an architectural work," says Sejima. "It goes hand in hand with the collection of the Louvre and with the history and landscape of this particular site."
The environs are in the hands of landscape architect Catherine Mosbach, who claims that the sprawling free-form park is intended to act as a transition between the museum and the town. "There is a huge schism between this precious object and its environment. The people here aren't young and cool, they have money problems, they might not feel comfortable in a museum. So you have to search them out on their own territory," she says.
You've got to admire the project. The French government's policy of cultural decentralisation and democratisation means that culture is seen as a universal right, and should be as accessible to retired mine workers as it is to savvy urbanites - an ethos Phaidon thoroughly agrees with.