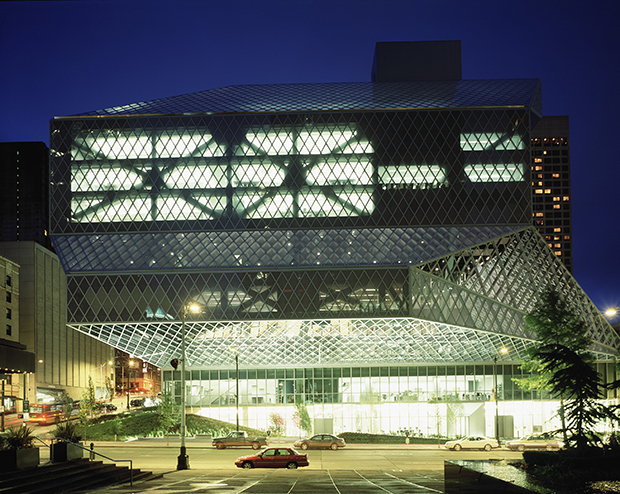 Three libraries that are changing our cities
As this latest Phaidon Atlas Focus shows, a change in book lending has also altered our urban environment
We all know that digital technology has changed the way we read, yet how has it altered the way we lend and borrow books? "The library, as an institution and public service, is in the process of shifting its role within the city," explains the latest Editor's Focus from the Phaidon Atlas, our peerless architectural resource.
"Once a storehouse for public knowledge and place of quiet study, libraries are now fulfilling the role of community hub and cultural backbone. More than simply providing space for books and archive materials, libraries are now uniting users with new technologies and providing access to digital collections. With these new functions the architecture of libraries must adapt from its traditional form to meet new needs, while remaining flexible enough to accommodate future uses." Read on to find out more about three new libraries that have made this jump, and are changing their surrounding cities in the process.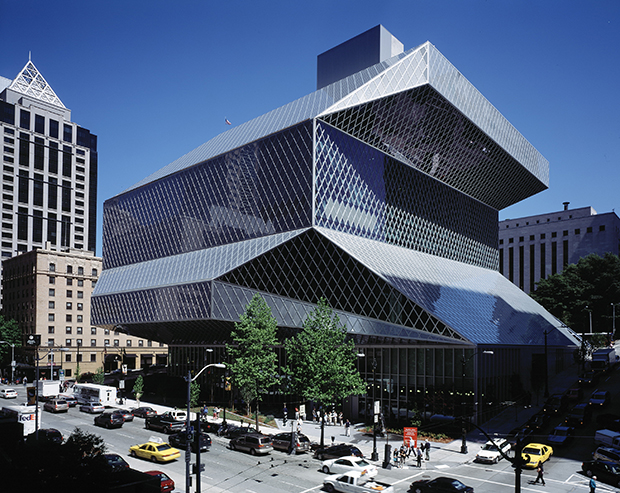 Seattle Central Library – OMA Locals come here for the library's 1,450,000 books, but also for its public spaces, including the 10th-floor rhomboid reading room, with its views of the surrounding mountains, the fifth-floor 'Mixing Chamber,' a reference and computer nexus for the internet age containing around 400 computers, and the third-floor 'Living Room' lobby, reached from street level by rows of escalators or from a covered walkway running the length of the 5th Avenue facade. The innovative spiral stacks provide a continuous ribbon of books spanning three floors. Little wonder The New Yorker described this building as "the most important new library to be built in a generation, and the most exhilarating." Read more about it in the Atlas.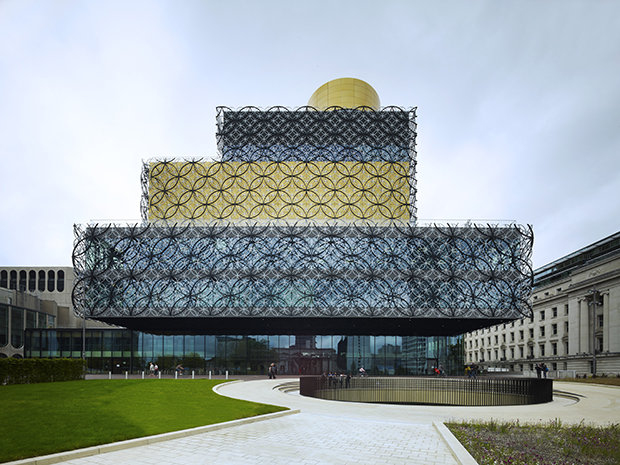 Library of Birmingham - Mecanoo Architekten The architects overseeing this – the largest public library in the United Kingdom – acknowledged that the role of libraries was likely to change over the next century, and so made a building built to change, with a series of interlocking, light-filled rotundas that can be reconfigured for many different purposes. The delicate, filigree skin of this massive library might have been inspired by the artisan traditions of this light-industrial city in the British Midlands, yet this is building's inner workings are thoroughly up-to-date. Geothermal boreholes fuel the building's climate control, while grey-water reuse lessens its environmental impact. Read more about it in the Atlas.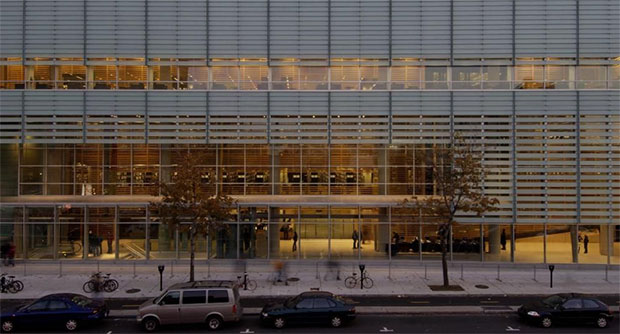 Central Library of Quebec – Patkau Architects This 2005 building in downtown Montreal not only offers Québecois free access to around four million documents; its staff also provide business advice, visitor assistance, and dedicated help for children, teenagers and disabled visitors, bringing diverse groups together in a neighbourhood sometimes referred to as the city's Latin Quarter.
The library houses a general book collection, a historic Québec collection and a subterranean children's library. Inside its glass and tile-clad façade, a pavement-level promenade provides access to public spaces, including a lecture theatre, while a slender stairway and glass lift give visitors access to the upper-level amphitheatre-like study space. Read more about it in the Atlas.
You can see the full list of buildings from this Editor's Focus, including lots more pictures, illustrations and renderings here, and for richer insight into 21st Century Architecture, sign up for a free trial of the Phaidon Atlas, our peerless online architectural resource, here.