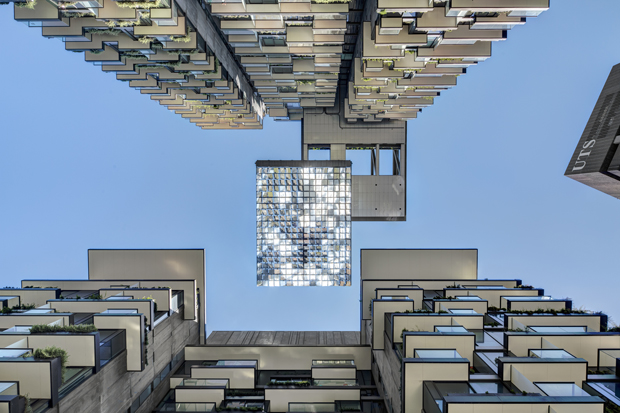 Jean Nouvel and Patrick Blanc's sky high garden
Architect and eccentric vertical gardener team up for One Central Park in Sydney
The eccentric 'vertical gardener' Patrick Blanc has dyed green hair and claims to drink only white wine. Water, he says, would make him rust. Widely credited with creating the discipline, Blanc's vernal creations adorn a host of buildings from Herzog & de Meuron's Pérez Art Museum in Miami to the Athenaeum hotel in London's Piccadilly. His work is also featured in our great new books Room and The Gardner's Garden.
He and Jean Nouvel have joined forces a number of times before, working on developments such as the Quai Branly Museum in Paris. And he is the Priztker Prize winner's cohort again for this mixed-use scheme in Sydney.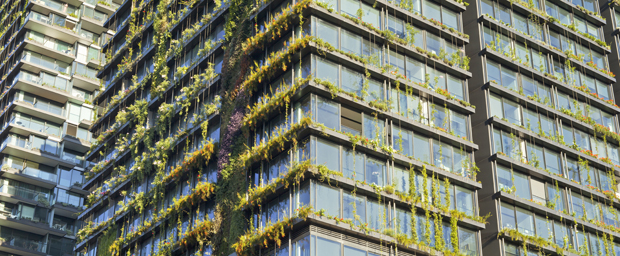 The upshot is an 84m-tall tower with one of the tallest green walls anywhere, covering 1000sq-m with 35 different plant species.
"The building, together with my vertical garden, will be an architectural work floating in the air, with plants growing on the walls," Blanc says of this latest collaboration. "It will create a very special result that will be very new to Sydney."
The two towers, called One Central Park, also boast an enormous panel of mirrors that cantilevers out to reflect and project light into the lower floors. Inside the two towers are 623 apartments on top of a five-floor shopping centre.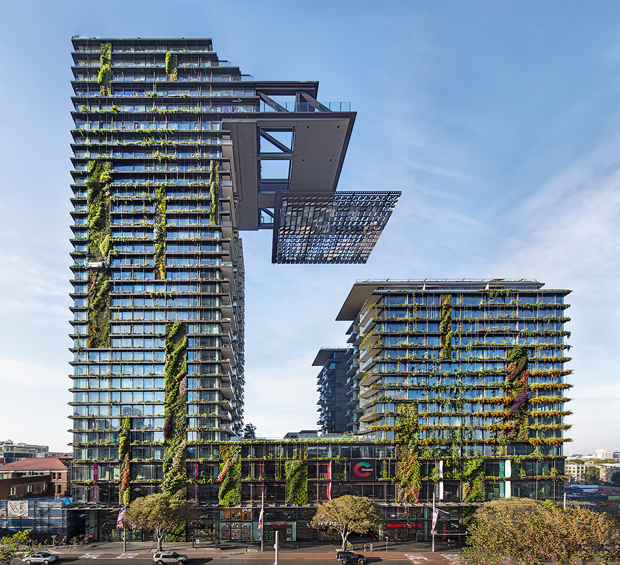 The idea is that the suspended heliostat system moves to track the sun, and then directs its rays into the building.
Meanwhile, the foliage has its roots in a hydroponic irrigation system rather than soil. A Blanc-designed roof garden on level 29 is accessible by occupants of the 38 penthouses.
"This project contends that plant life and redirected sunshine can be used in new ways to improve the quality of high rise living," say the architects. The building sits in downtown Sydney at one end of the Central Park precinct, whose AUS$2bn masterplan was by Foster + Partners.
Jean Nouvel has a number of projects featured in Phaidon's online Atlas. You can check out Ateliers Jean Nouvel's practice page here.