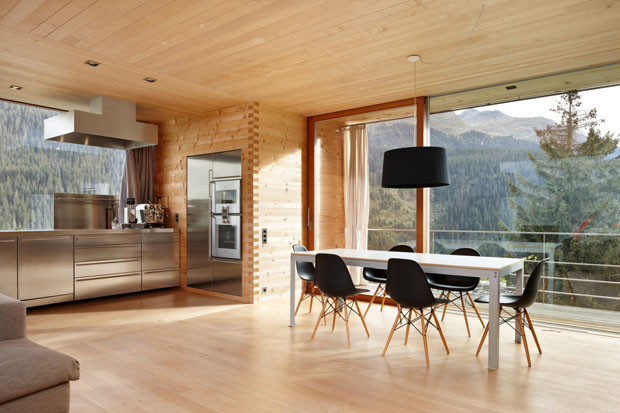 Christmas with the Zumthors
Would you like to rent the Pritzker-prize winner's Swiss holiday home this season?
There are few building designs as traditional and unchanging as the Swiss chalet. The sloped roof and timber walls of these Alpine cottages are quite the antithesis of contemporary architecture.
Nevertheless, in 2009 the Pritzker laureate and Swiss architect Peter Zumthor began work on a trio of houses in the mountainous Swiss hamlet of Leis, close to the Italian border. This month, he is making one of them available for paying guests.
Zumthor says his wife, Annalisa, had dreamed of living in a wooden house, and Peter thought the Swiss Mountains were the ideal setting. He constructed the buildings on the site of a traditional "age-blackened" 18th century house, fashioning the two dwellings entirely from light coloured wood; as Zumthor explains on the buildings' website: "there is a special feeling living in a room made of solid wood, not just merely clad in wood, very different from living in a house made of stone, glass or steel."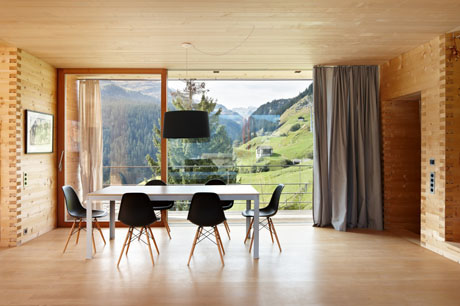 He's dubbed the new dwellings the Türmlihus, or "tower house"; the Unterhus or "under house" and the Oberhus or "over house". Of these three, only the Unterhus, which sleeps four to five guests, is currently available to rent. The Türmlihus, meanwhile, will welcome its first guests in the autumn of 2013; it sleeps four. There's no word on the Oberhus, so perhaps Peter and Annalisa are keeping that one for themselves.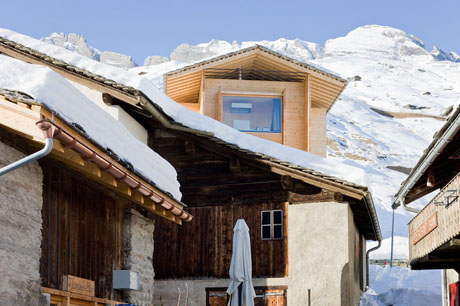 Whatever the case, both guest houses have the kind of interior décor you would expect from a world-famous architect's holiday home; look out for furniture and lighting by Baltensweiler, Rodolfo Dordoni, Antonio Citterio, Warren Platner, Eero Saarinen, and (of course) Peter Zumthor, as well as kitchens "fully equipped, including an Italian coffee machine, steamer, fondue set, and raclette grill". They also list TVs, ipod docks, and, at just over 1,500 metres above sea level perhaps most impressively, "free high-speed wifi".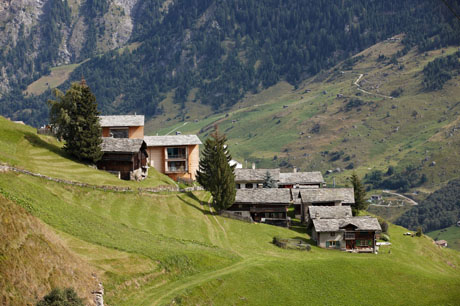 The Zumthors are a little coy when it comes to prices, but we gather rates vary from CHF3,500 - CHF4,800, (£2,340 - £3,215; $3,770 - $5,170). Not bad, for so fine a combination of culture and nature. The house is booked this Christmas, but available for New Years Eve.
If you can't make it to the Zumthors to ring in 2013, then take a look at our Atlas of 21st Century Architecture; this will tell you all you need to know about the greatest buildings constructed across the world within the past 12 years. And look out for our Hélène Binet interview which we aim to post later today in which the architecture photographer talks so eloquently, among other things, about Zumthor's captivating Therme Vals. And click here for more of our online Peter Zumthor content.