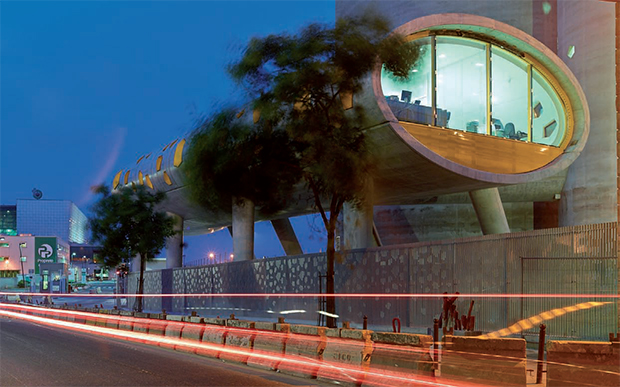 A French concrete firm turns into an urban sculpture
That's the claim of VIB Architecture make for their new Ciments Calcia facility they've constructed in Paris
Albert Moore's 1920's OXO Tower on London's South Bank might be an early example of architecture as advertising, and the Longaberger Company's basket-like headquarters in Ohio, completed in 1997, is, perhaps, the building to take this notion to its extremes. Yet a French company has just allied good branding with contemporary architecture in an especially chic manner.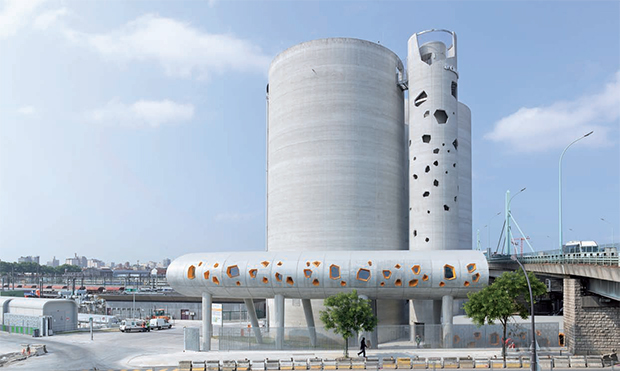 The new cement distribution centre for Ciments Calcia is a stunning showcase of its product - a cluster of vast concrete silos. Silos 13, which are located in the industrial neighbourhood of Bruneseau Nord, are the design of the 20-strong Paris firm VIB Architecture.
"It was obvious that Calcia would prefer materials that promote their people's skills and business of making and selling cement, to erect wonderful buildings around the city," say VIB's founders, Bettina Ballus and Franck Vialet. They argue that this project "transforms an industrial facility into an urban sculpture."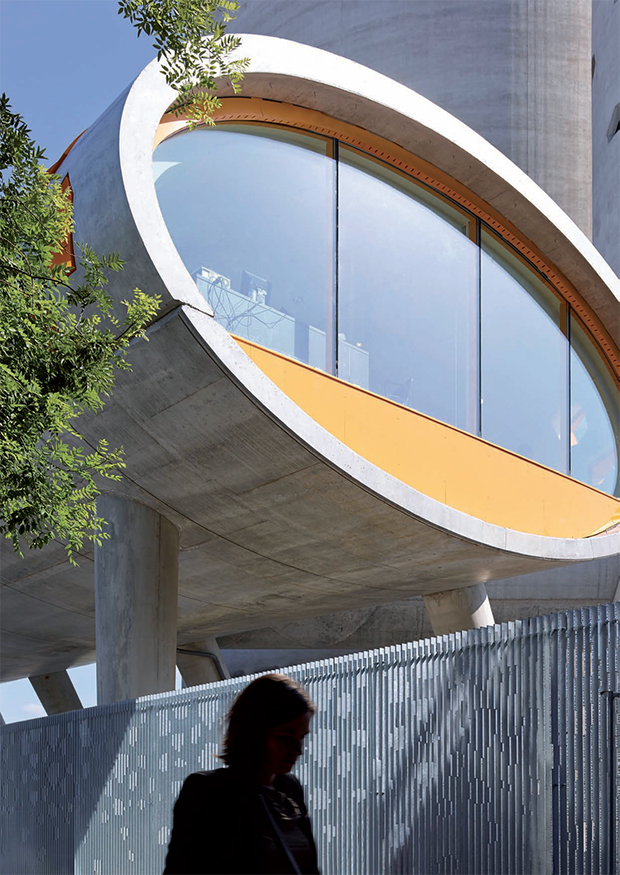 The pair were tasked with creating a landmark for a site right next to one of the country's busiest roads. The cluster comprises two 37m-high storage silos – that's as high as buildings are allowed to go in Paris. Next to these is a slimmer tower. Meanwhile, a horizontal tubular form on stilts contains Calcia's offices. At ground level, the quality control centre is housed in another tube.
The doors and windows in the two horizontal buildings have yellow aluminium frames. The architects explain that the window's shapes "were imagined as a form of abstraction of the stones that are used in making concrete". The silos' shells were prefabricated, while other elements of the buildings were constructed out of high-strength, poured concrete.
These bold building will get maximum exposure, as they are just 5m from Paris's eastern ring road, which is used by 33,000 vehicles a day. Indeed, VIB's creations aren't the only thing to look out for on a road trip through this district: Dominique Perrault's 1990 Hotel Berlier is opposite the site, and a 180m tower by Jean Nouvel will be completed nearby soon.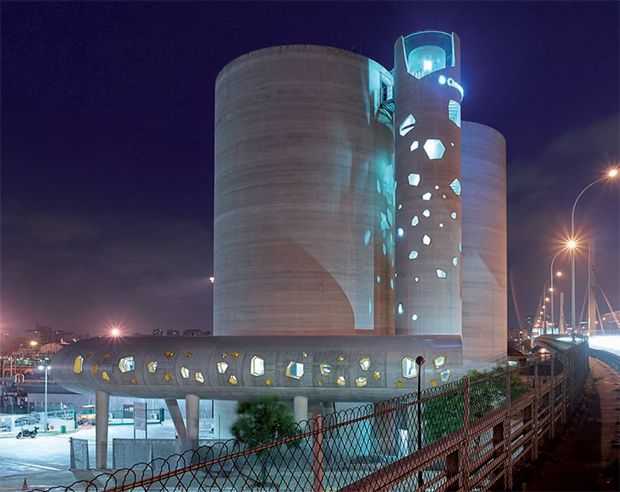 Find out more about this new building here. For greater insight into contemporary building projects, sign up for a free trial of The Phaidon Atlas, an innovative digital platform for discovery, inspiration and learning for the global architecture community. And for greater insight into the kind of material Calcia make, take a look at our Concrete book.