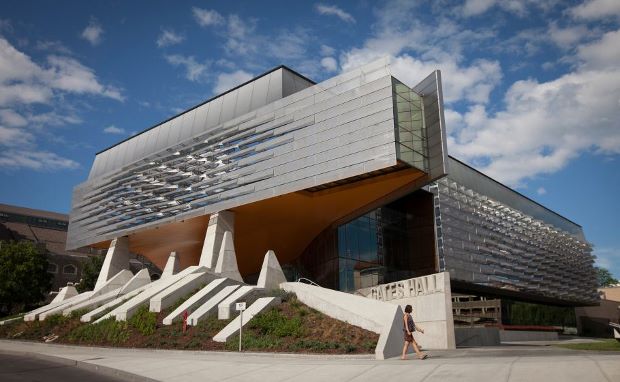 Have you seen Cornell's bright new Gates Hall?
Take a look at this - another beautiful academic building from Morphosis, the firm behind 41 Cooper Square
A century after the completion of Cornell University's iconic Barton Hall, its Ithica campus welcomes another significant piece of architecture. The church-like Barton Hall, with its interior of nearly two acres and exterior of pallid brick, was the work of architect and academic Lewis F Pilcher. Its new neighbour is a shimmering mass of metal by Thom Mayne's Morphosis Architects.
The Bill & Melinda Gates Hall is the new home of Computing and Information Science at the university in central New York State. Officially opened last month, it sits in a corner of the campus which was under used, and is intended to act as a new campus gateway and frontage.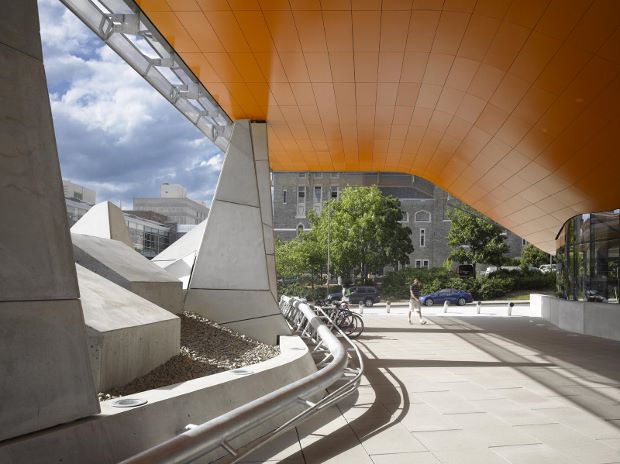 As is to be expected by the architects who brought us 41 Cooper Square, this is an ambitiously futuristic affair. The new academic building for Cooper Union has a fractured, latticed façade, while this hall is "surfaced in vibrant stainless steel panels," say the Los Angeles architects. "The building's cantilevered entry canopy covers an outdoor plaza and student social space also defined by native landscaping and sculptural forms," they add.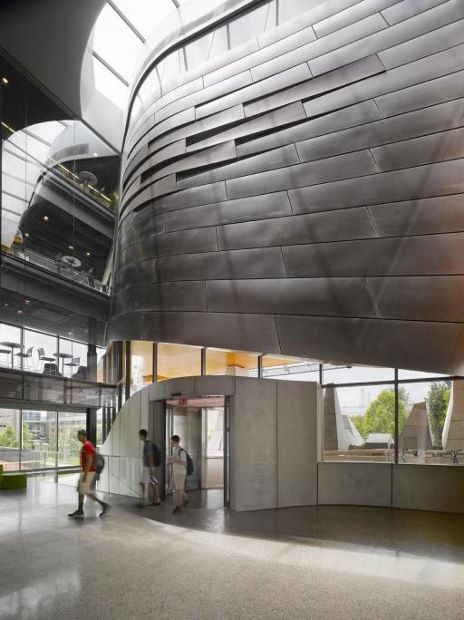 The 9,425-sq-m building's content has had an impact on the exterior, with the pattern on the steel skin designed by advanced digital modelling tools. However, it's not all steel. There's also a glazed atrium with a full-height, high-performance glass façade, skylights, and an "interior envelope of fritted glass", Morphosis adds.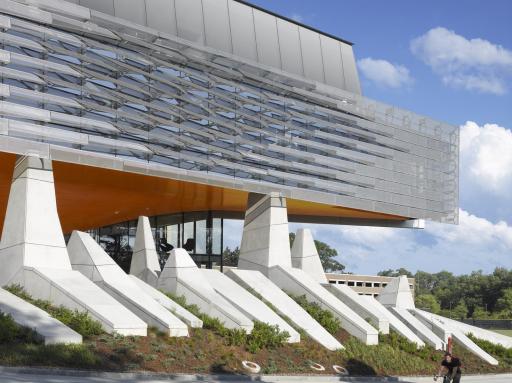 As well as plenty of informal study and collaborative spaces – some of them tucked away in corridor alcoves - there are, of course, classrooms and offices. The team is now turning its attention to another site for the same institution, and their new Cornell Tech campus on Roosevelt Island in the East River of New York City, which is due to complete in 2017.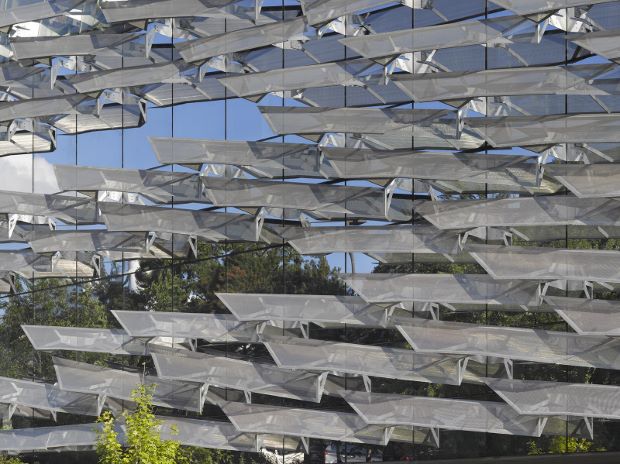 For more from this practice, visit Morphosis' page on the Phaidon Atlas, our peerless architectural resource. You can sign-up for a free, two week trial here.