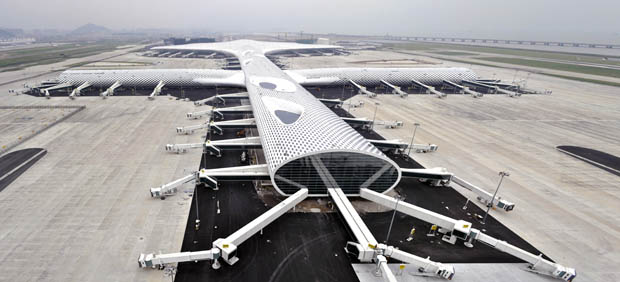 Studio Fuksas reworks Shenzhen Bao'an Airport
Italian architects take inspiration from manta ray for stunning new Terminal 3 building
The citizens of Shenzhen are used to change. The city just north of Hong Kong has gone from a fishing village of 30,000 people in the late 1970s to a city of 10 million inhabitants. That's an average annual increase of 30% for three decades. Much of that growth is down to Shenzhen being crowned one of the first Special Economic Zones.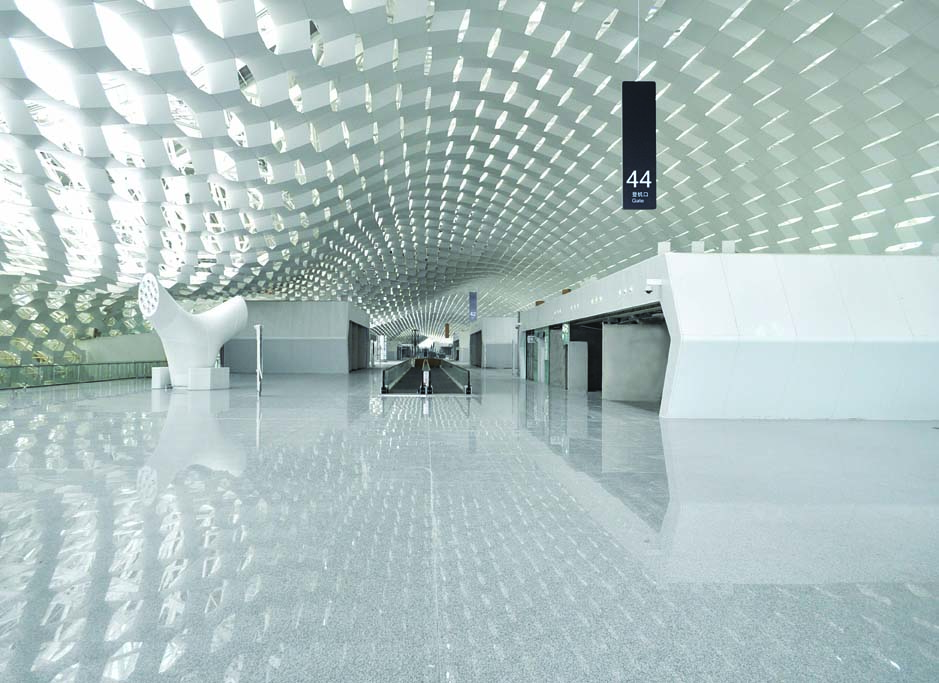 No wonder, then, that they need a bigger airport. The new Terminal 3 of Shenzhen Bao'an International Airport opens tomorrow, 28 November, and will be the city's biggest single public building to date, handling 45 million passengers a year at 78 contact gates.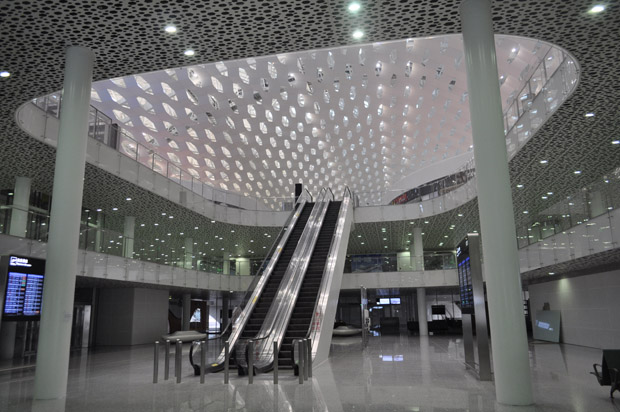 Massimiliano and Doriana Fuksas won the job back in 2008, but their vast building, which more than doubles the airport's capacity, went up in just three years.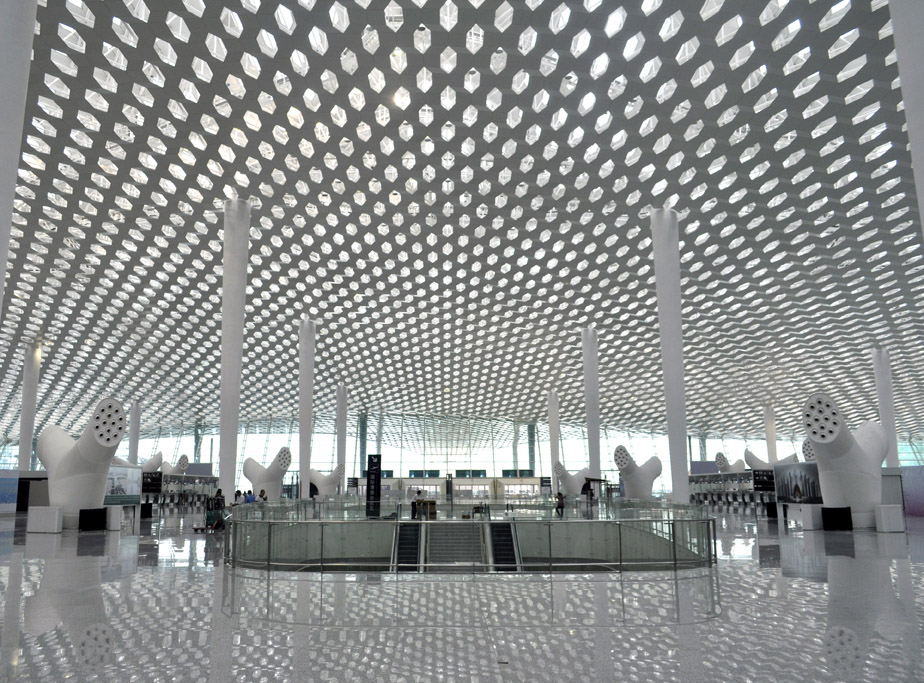 The Italian architect duo drew inspiration from the natural world for their design. "The concept of the plan for Terminal 3 evokes the image of a manta ray, a fish that breathes and changes its own shape, undergoes variations and turns into a bird to celebrate the emotion and fantasy of a flight," they say.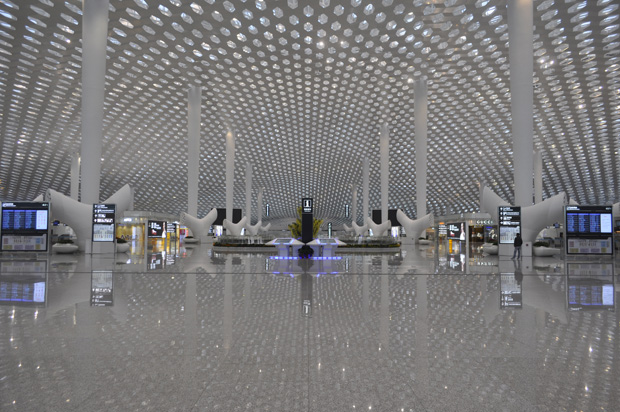 Hence the undulating roof canopy, propped up by cylindrical white pillars 80m apart "that rise to touch the roof at a cathedral-like scale" say the architects, and are perforated with a multitude of hexagonal skylights. The natural light that makes its way into the building will be dispersed by the polished tiled floor, making this one big shiny concourse.
"The interiors have a sober profile and a stainless steel finish that reflects and multiplies the honeycomb motif of the internal skin," the architects add.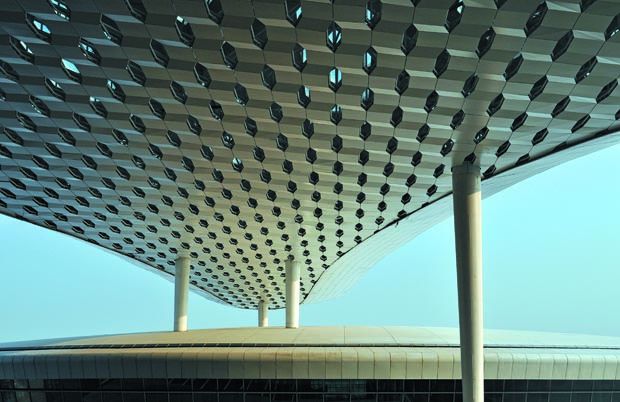 While this may be the Fuksas's first airport, they're not sitting on their laurels. They're already designing another two extensions to Shenzhen. These are destined to completed in 2025 and 2035, when both Massimiliano and Doriana will be 79 and 89 respectively.
If you're a frequent traveller and architecture enthusiast, download our Architecture Travel App. With 1500 buildings from 840 different practices, there's bound to be something to see where you're going.